There's a lot to love about Oak Run, a 55+ community in Ocala, Florida. Residents enjoy its scenic location, diverse collection of home models and
amenities. If it's not on your short list of potential places to buy a home, consider the top five things that homeowners really appreciate about this active adult community.
1. Five Clubs Means More Amenities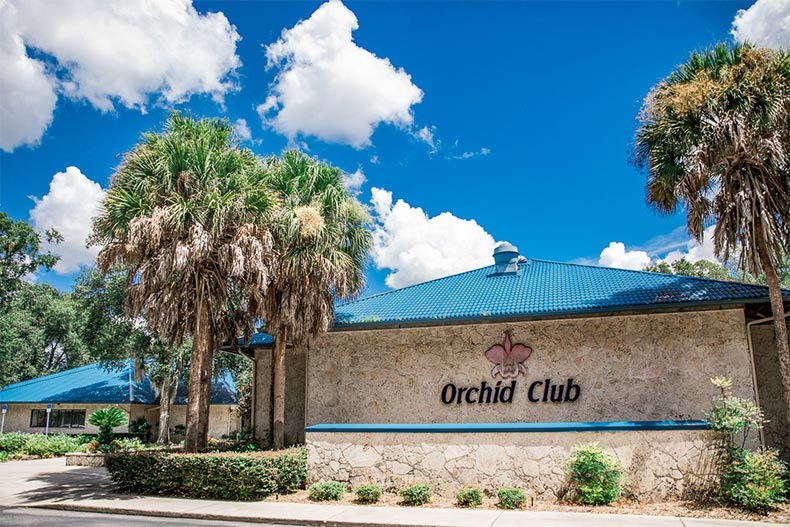 The five clubhouses within the community include the Royal Oaks Golf Club, the Aqua Sports Club, the Palm Grove Club, the Island Club, and the Orchid Club. Anything residents feel like doing can be found in one of the five clubs within the community.
The Royal Oaks Golf Club offers an 18-hole golf course, as well as a restaurant and a pro shop. At the Aqua Sports Club, residents can enjoy a heated indoor pool as well as a sundeck. The Palm Grove Club offers a clubhouse with a fitness center, meeting rooms, a catering kitchen, and a ballroom. Outside amenities at the Palm Grove Club include a pool and spa as well as plenty of patio space to relax.
At The Island Club, there's a clubhouse with a meeting room, an outdoor patio, and a collection of three pools and spas. The Orchid Club is especially popular, and it's where homeowners can find a ceramics studio, an arts and crafts center, a library, a card room, a game room, and a billiards room. There's also a fitness center and a ballroom. Outside of the Orchid Club, there's plenty of action for recreation or competition, including shuffleboard, pickleball, bocce ball, and tennis courts. There's also a pool, a sand volleyball net, and horseshoes.
2. Social Calendars Are Full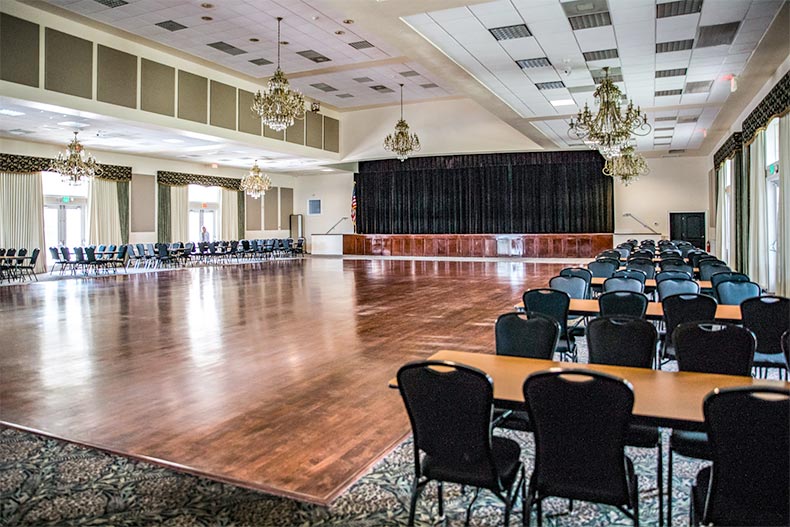 No one at Oak Run needs to be bored. The invitations tend to pile up, especially when there are over 100 special interest clubs within the community.
Activities and events are sponsored by groups such as Troubadours, Red Hat Society, Friends of the Library, and the Veterans Association. There are line dancing classes, ceramic workshops, and Super Bowl parties. Residents enjoy gardening and golfing together. There are also fitness classes and clubs based on geography, including the clubs and groups for people hailing from New York and New Jersey.
3. It's All About Location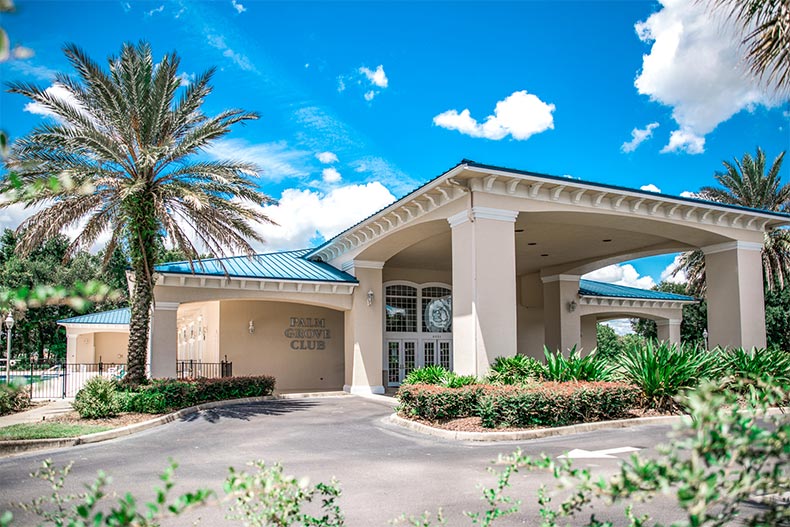 If you've never heard of Ocala, it's perhaps because residents enjoy keeping it a secret. This isn't the crowded, tourist-filled Florida you may expect. Ocala is in Central Florida, just northeast of Tampa and off Interstate 75. The surrounding area is full of horse farms, green hillsides, and lots of freshwater lakes. The Ocala National Forest is nearby, which provides acres of hiking, fishing, biking, camping, and wildlife watching. You can swim in a clear spring, and you're likely to see one of Florida's black bears.
There's also fine dining, shopping, and culture. The Appleton Museum of Art showcases local artists as well as international exhibitions, and memberships are available for local residents. Oak Run is less than an hour from Gainesville and within two hours of Orlando and Tampa.
4. Homes Reflect Active Adult Living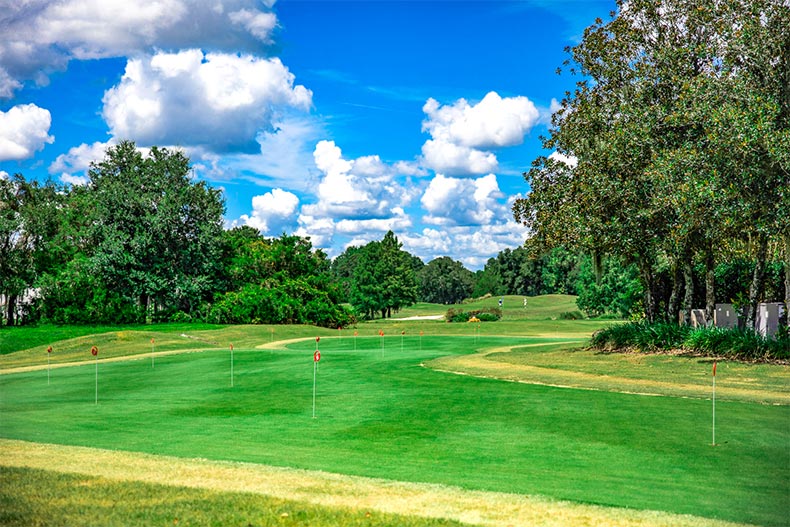 Homebuyers seeking a home for sale in Ocala will appreciate the options available at Oak Run. For low-maintenance homes in an attractive price range, there are attached villas set up as duplexes. These homes have 1,049 to 1,489 square feet with two bedrooms, two bathrooms, and an attached one- or two-car garage. There are four models to choose from, and two of them provide extra space that can be used as a den, an office, or even a third bedroom.
For buyers who prefer the privacy and space of a single-family home, there are 20 floor plans to choose from. These models have 1,112 to 2,275 square feet, two or three bedrooms, two bathrooms, and an attached one- or two-car garage. Most of these homes include open floor plans, a den or office, and extra storage all within single-story layouts. There's outdoor space as well, giving residents an opportunity to enjoy the well-landscaped scenery around them.
5. Security Is On Point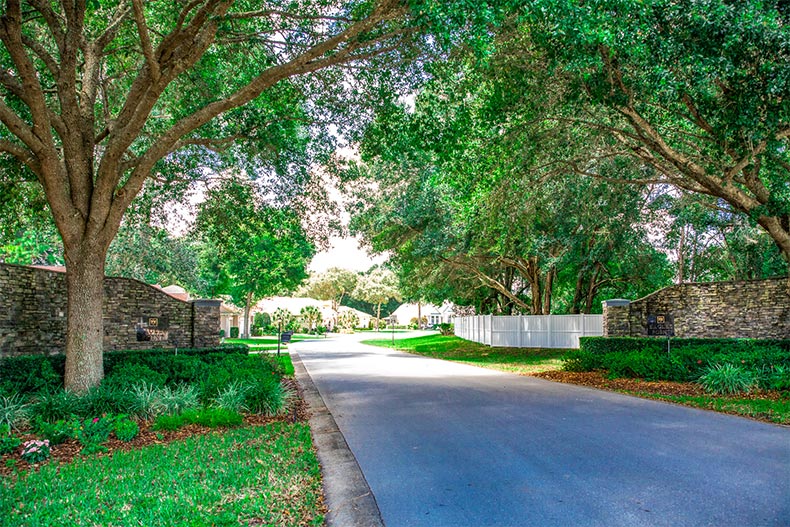 Oak Run residents love that it's a gated community, but it's more than that: The security system is human.
Residents have an easy time coming and going, but visitors need to check-in at the guard gate before cruising into the community. A picture ID is required, and each visitor has that ID scanned. Visitors who have not been put on a guest list by the homeowners they are visiting will have to wait until that resident can be contacted. It's strict, no-nonsense, and lends an extra sense of security to homeowners and their guests.