Your home should feel like you. Every design choice deserves to be curated to your lifestyle. Many adults are finding that the best part of downsizing is the opportunity to choose your ideal home type. Mobility-style homes feature a wide array of accessibility options for active adults. These unique designs are found in many 55+ communities and provide a stress-free lifestyle for all residents.
Get to know your home options with our retirement real estate experts. With so many models to choose from, we'll help you find the best home type for you.
Home Types for Every Lifestyle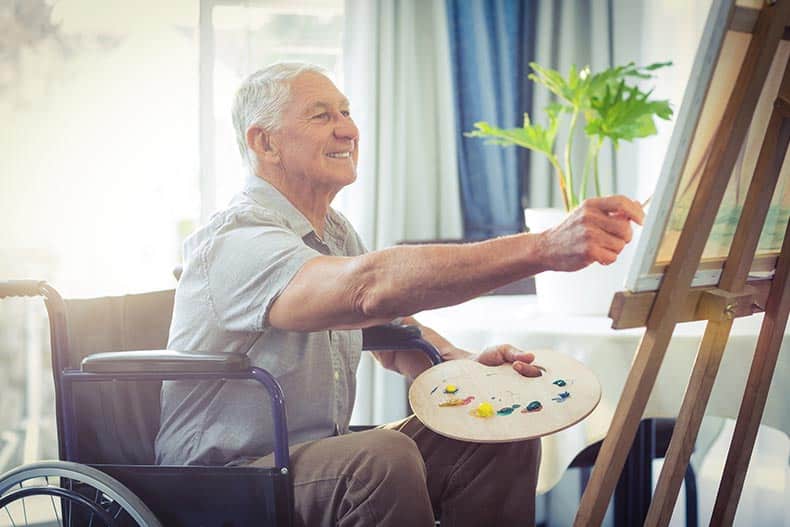 While many adults are looking forward to downsizing during retirement, it's important to understand your options when it comes to choosing the right place to settle. A stress-free lifestyle and time to focus on pursuing your hobbies is every retiree's dream. But what's the right balance between freedom and the comforts of home?
Let's explore our home-type options to find the best fit for you.
Traditional
Single-family homes are ideal for those who love their space. In a master-planned community, you can have your pick of unique floor designs suited to your lifestyle. Options typically include ranch-style designs or multistory homes, depending on your accessibility preferences. Enjoy ample property space for gardening, recreating, or simply relaxing on the porch. If you're still looking to reduce time spent on home maintenance, opt for a 55+ community that features an onsite maintenance and lawn care team.
The downside of a single-family home is the relatively high property cost combined with a higher maintenance level, especially if you opt for a community without onsite maintenance. To make your search a little easier, ask what duties onsite management covers, such as interior, exterior, and seasonal care of the property. This will help narrow down your choice when you're ready to make your big move.
Condo
Condominium communities are an excellent choice for active adults who want to live a modern and minimalist lifestyle. Condos are defined by ownership of the exterior or interior walls rather than the entire property. The pros of owning a condo are less maintenance and a lower property cost. However, you will need to be open to living in close proximity to your neighbors and not having full autonomy over the exterior property.
Condos are typically less private than traditional homes. That said, many residents love being part of a lively community and seek out condominium communities for the engaging social aspects.
Learn more about the difference between single-family homes and condos for active adults.
Free-Standing Condo
A free-standing condo is often the best compromise between a traditional home and a fully shared wall condo. Free-standing condos offer additional privacy as they are separate from neighboring homes. If you're sensitive to noise, this is the perfect option for a low-maintenance residence that does not share a wall with your neighbors. 
A free-standing condo typically offers more amenities, such as a yard or patio space, a garage, and custom layouts. On the downside, these condos tend to be a bit pricier than the more traditional condominiums we're used to seeing in planned communities.
Manufactured Home
Manufactured homes are a unique and rapidly growing retirement option. These homes are budget-friendly, allowing residents to relocate to amazing communities without breaking the bank. They are, however, less sturdy when it comes to weathering the seasons and offer fewer choices when it comes to designs. This can mean fewer accessibility options. In addition, manufactured homes have been known to devalue rapidly after purchase.
Accessibility Options to Fit Your Comfort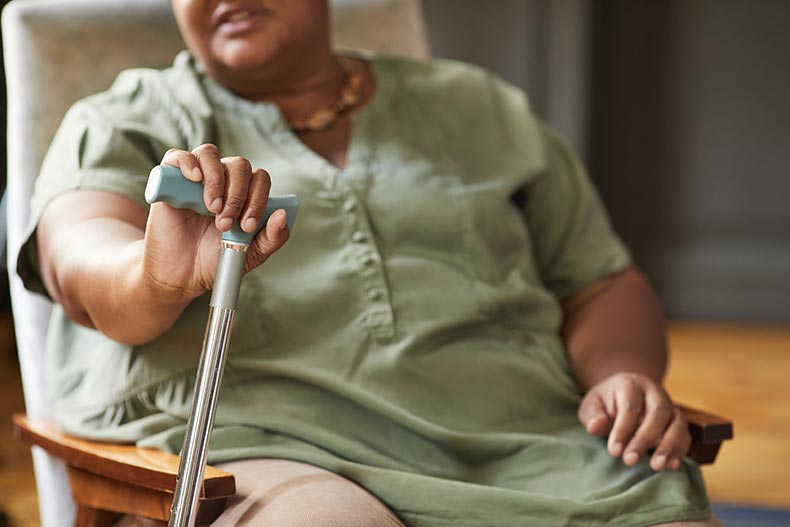 Consider accessibility accommodations both now and in the future. Your ideal retirement home should be built to last and cater to your comfort and needs.
Common modifications include the design of wheelchair-accessible ramps, wider doorways, higher outlets, lower counters and cupboards, and even smart home technology for convenience and easy access. Many residents look for adjustable designs. These might include the option to upgrade to more accessible features as needed or the freedom to customize your home to accommodate both yourself and your spouse.
Healthy Lifestyle Communities for 55+ Adults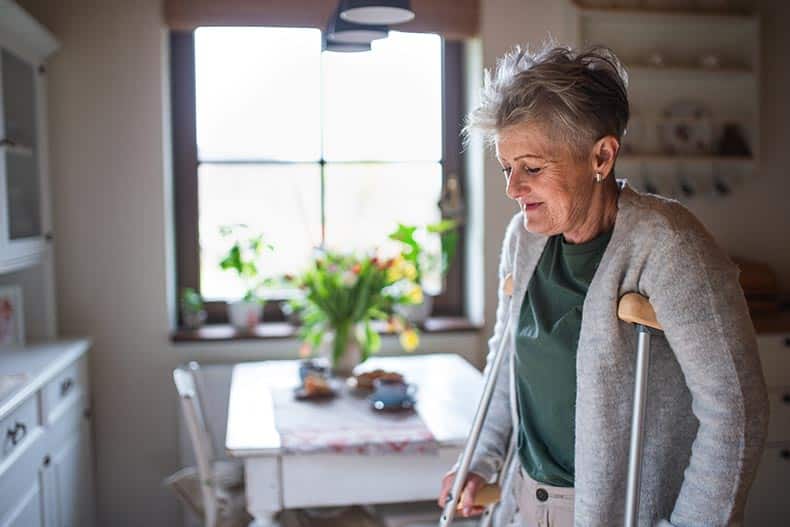 Prioritizing a healthy lifestyle is a key part of choosing the right home type for you. We often talk of wellness in broader terms. However, when it comes down to planning for the future, wellness impacts every aspect of our lives. The right community empowers you to thrive.
Consider environmental factors such as seasons, air quality, and greenery. These simple highlights are essential aspects of maintaining your health and well-being. Communities with ample walking trails will allow you to prioritize your mobility and cardiovascular health while promoting a positive mental outlook. If you suffer from conditions such as asthma, you may be inspired to move to a 55+ community in areas like Cape Coral, FL or Boise, ID. There's nothing quite as invigorating as mountain air or an ocean breeze!
Amenities such as onsite yoga can make a world of difference in leading a healthy lifestyle. Also, check the proximity of each community to the nearest medical facility or hospital. This will give you peace of mind before moving in, especially if you're someone who lives alone and enjoys stress-free independence.
Choosing the right 55+ community often comes down to the right features to suit your lifestyle. If you haven't found your ideal home type yet, our team is happy to help you find your perfect fit. Reach out to our experts today to learn more!