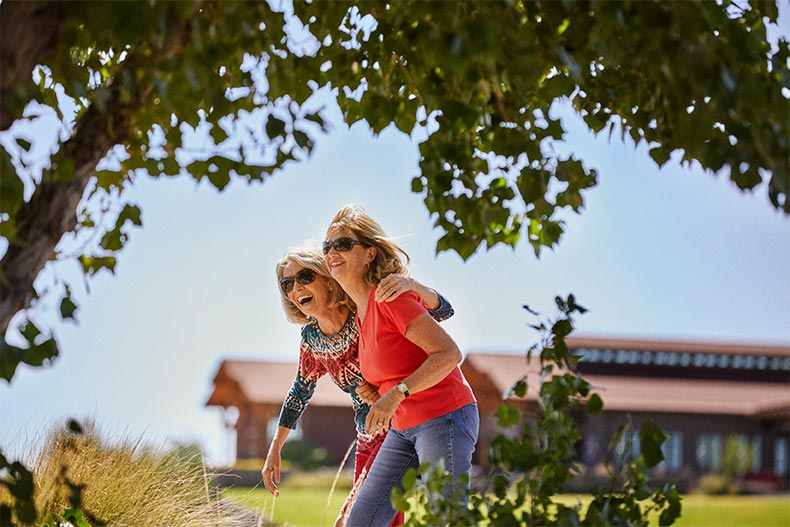 With children grown, family members moved away, and careers come to a close, many active adults admit to feeling lonely sometimes. For some, loneliness is a constant visitor: nearly half of older adults regularly experience feelings of loneliness, according to a University of California, San Francisco (UCSF) study. This feeling of separation and disconnectedness from others may lead to serious health issues or even death.
UCSF research reveals that loneliness increases the likelihood of mortality by 26 percent and those lonesome individuals have a 64 percent increased chance of developing dementia. Lonely people are at a greater risk of depression and frequently report elevated systolic blood pressure. Even the common cold feels worse for isolated individuals. Those who are lonely report 5 percent more severe symptoms than those who are more social.
Loneliness and social isolation take an emotional and physical toll on retirees. There's a powerful way to combat loneliness, however, and it starts at home.
Active adults can significantly reduce feelings of loneliness when they live in a community with other active adults. Those who choose to live in a community put themselves in a better position to remain emotionally, physically, and mentally connected compared to adults who choose to stay in their family home.
The rewards stack up fast for active adults who move to a 55+ community. They can downsize from a large family home, enjoy a rich and varied lifestyle, establish meaningful and lasting friendships, and stay as socially and physically active as they like.
Residents of active lifestyle communities also experience several health benefits that can end up enriching and potentially adding years to their lives. Here's a look at some of the biggest health benefits of living in a community.
A Fitness Boost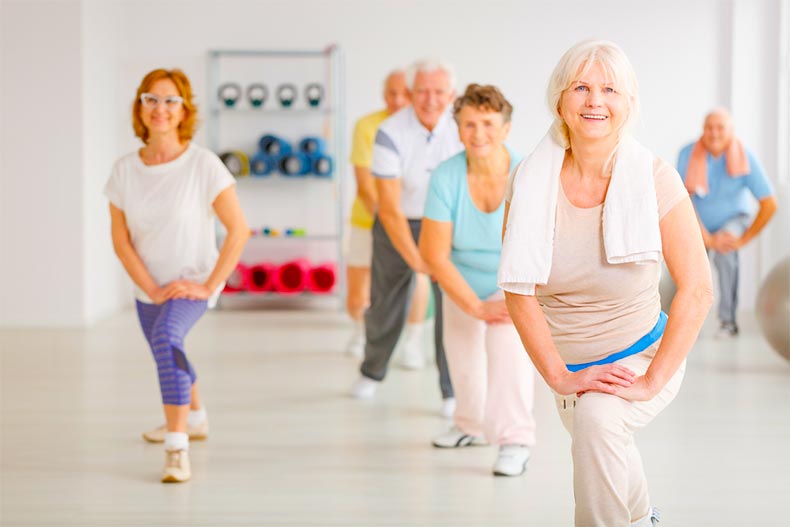 To stay physically healthy, active adults must move their bodies. Age-restricted communities make it easier than ever for residents to stick to their workout plan or start a new fitness regimen. Many 55+ communities feature state-of-the-art gyms complete with all the latest cardiovascular and weight-training equipment. Others offer fun classes such as yoga, Pilates, and dance.
However, active adults don't need to hit the gym or attend a class to reap the health benefits. Simply meeting up with a friend for a morning jog or an after-dinner stroll through the neighborhood can help prevent heart disease and hypertension and lessen an individual's risk of cancer, depression, obesity, and dementia.
Lifelong Learning
Many active lifestyle communities provide continuing education centers or offer residents an array of classes and workshops to teach them new skills or help them refine what they already know. A person's brain health matters just as much as his or her physical health. By taking advantage of the many opportunities to learn and grow within a community, active adults can stay sharp and keep their minds stimulated.
Access to Excellent Nutrition
Many retirees don't enjoy jotting down grocery lists and schlepping a cart through the market. Planning menus are often burdensome. That's why many active adults choose to live in a 55+ community with on-site restaurants or in-house chefs who prepare wholesome, nutritious meals every day. Retirees benefit from a nutrition boost by living in a community setting, and they also benefit from the social aspect of dining with friends or neighbors.
Being Near Others
Active adults benefit greatly simply through the companionship of other like-minded adults. Sharing life with others impacts an individual's mental and emotional well-being. Even just catching up with a friend on a morning stroll or meeting a neighbor for coffee at the clubhouse can make someone feel less alone.
A Safer Home Environment
Many active adults who move to an age-restricted community are downsizing from a family home, which might be an older home and not adequately designed for the needs of retirees. In a 55+ community, residents can take heart that their home was made with accessibility and safety in mind. This often means low-maintenance homes with single-story designs and other features to fit a retiree's lifestyle.
Greater Security
Residing in an age-restricted community provides peace of mind when it comes to overall security. Many communities are gated and employ security personnel around the clock. When retirees want to take an evening walk or go for a jog before the sun comes up, they can do so knowing their community is well guarded and protected. Active adults who prefer a lock-and-leave lifestyle can feel confident traveling when they know their community is gated or provides security surveillance.
Decreased Stress Levels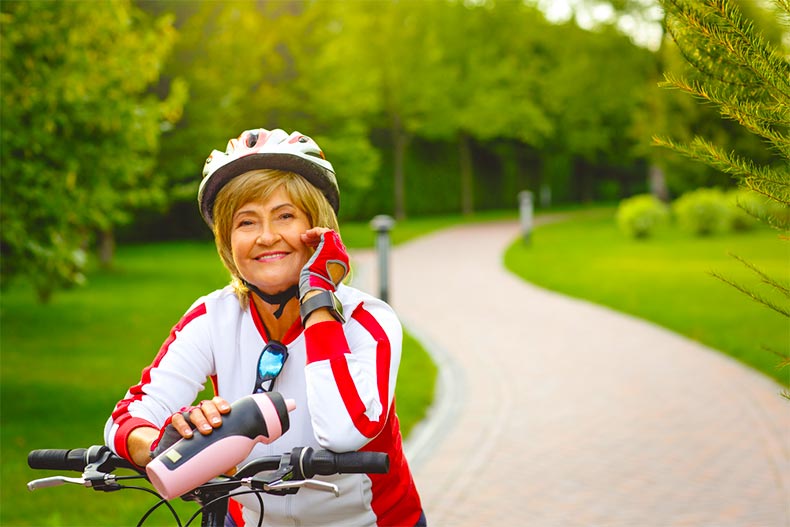 Active adults who haven't downsized from their family home still must maintain the yard and keep up with domestic duties. Depending on the size of the house, this can add up to quite a bit of work—and stress. By living in a 55+ community, active adults can bid farewell to a good portion of home maintenance tasks. With homeowners' associations to take care of yard maintenance and exterior upkeep, retirees can lower their stress and enjoy a more relaxed pace of life.
A Happier, More Fulfilling Life
Life is best when shared with others. Living in a community with other active adults gives individuals a chance to connect with others, pursue their passions, and improve their overall health and wellness while savoring all that life has to offer.