Although it's the fifth-smallest state in the nation, New Jersey is the most densely populated with approximately 1,211 persons per square mile. There are also a large number of active adult communities; at last count, we showed 295 of them.
So why do so many retirees choose to live in the Garden State? Like anywhere else, it has its good and bad points that must be carefully weighed. If you're thinking of retiring here, read on to see whether or not the scales tip in your favor.
Retiring in New Jersey Pros and Cons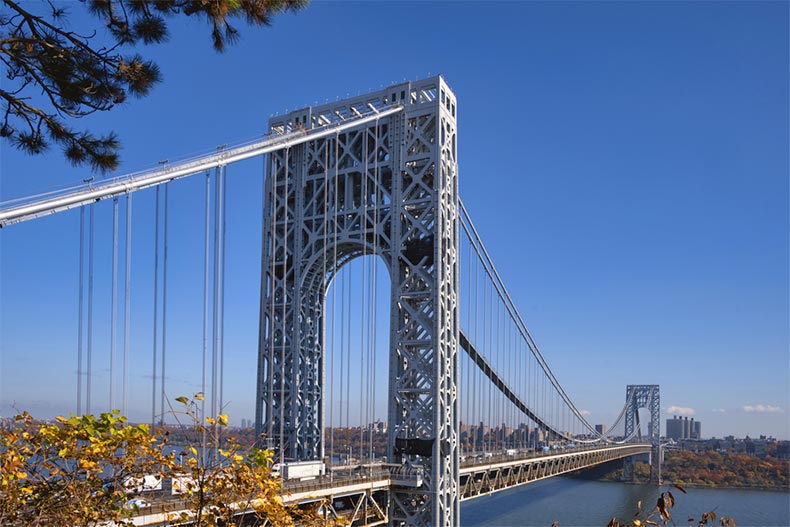 Pros
Easily accessible. Two of the biggest benefits of living in New Jersey are the location and public transportation. You can get to New York City, Philadelphia, Wilmington, and Baltimore in under three hours from most parts of the state, and all of these cities have airports, trains, and other ways to travel to and from NJ.
Picturesque beaches and natural spaces. The Jersey beaches line most of its east coast. There are also beautiful parks, forests, and open spaces to enjoy like Brendan T. Byrne Forest, Tyler State Park, and Liberty State Park.
Vibrant local life. Other attractions include the Camden Aquarium and charming small towns like Morristown and Princeton. Jersey is also known for its behemoth shopping malls, busy highways sprinkled with strip malls, endless restaurants and diners, and its loyal sports fans who love Philly teams (South Jersey) and New York teams (North Jersey).
Cons
The high cost of living. One downside of living in New Jersey is that its cost of living can be higher when compared to nationwide averages. In general, the closer you get to Philly or New York the higher it is, and this is reflected in housing costs, food, clothing, and other purchases.
New Jersey taxes. NJ taxes are another hurdle. According to a 2021 Bloomberg article, New Jersey's average property taxes were $9,112 in 2020, reflecting a 1.8 percent increase from the prior year. Currently, NJ has the highest property taxes in the nation.
Lots of traffic. The traffic here is another con, especially for commuters. However, the state does have extensive bus and train systems that help active adults get to where they need to be.
New Jersey Climate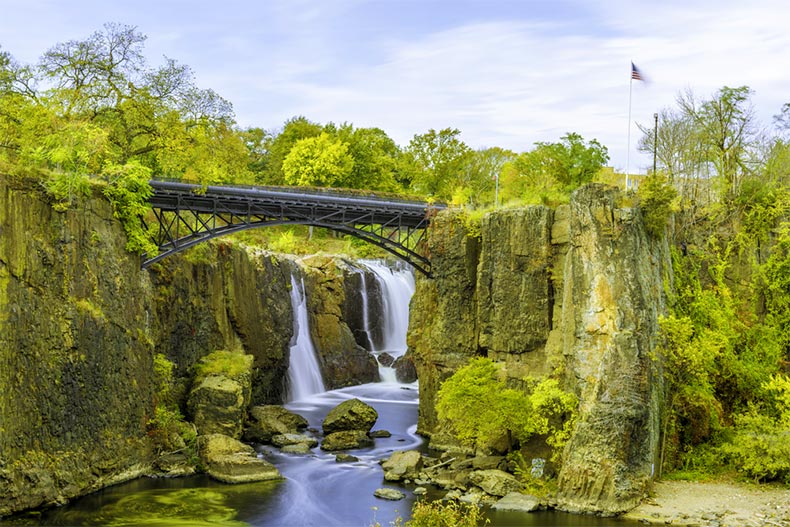 Retirees who like to experience all four seasons appreciate New Jersey weather. Winters can be cold with a few snowstorms and daytime temperatures hovering around 45 degrees. Spring usually starts off chilly and windy, and then blooms with warmer air and flowers everywhere. Summertime can get pretty hot and humid with temperatures reaching the 80s and 90s, and the fall is colorful as the cooler weather approaches. As you head farther north, the temperatures are generally a bit cooler overall.
New Jersey Taxes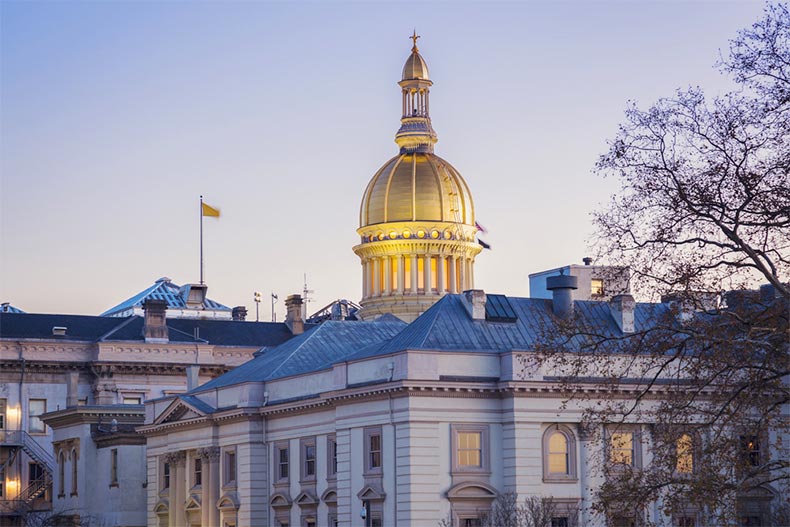 New Jersey taxes depend on the amount of income earned:
$40,000 to $75,000: 6.1 percent
$75,000 to $500,000: 7.0 percent
$500,001 and up: 9.9 percent
The state sales tax rate is 6.625 percent, but New Jersey cities and/or municipalities don't have a city sales tax. Many items are exempt from sales tax, including clothing, groceries, and prescription drugs. Another silver lining: The state's gas taxes are among the lowest in the nation.
New Jersey Property Taxes
According to NJ Spotlight News, "New Jersey homeowners paid an average property tax bill of $9,112, according to the new data. That's up nearly $160, or 1.8 percent, compared to 2019 figures."
Yes, property taxes are high, but New Jersey property tax rates vary widely by county. According to NJ.com, there are some towns where the average tax bills are two or three times the state average. Their data showed that the highest property taxes were paid in towns in Essex, Bergen, Monmouth, Morris, and Mercer counties.
New Jersey Tax Exemptions for Seniors
Retirees who live in New Jersey get some tax breaks, including an annual property tax deduction of $250. Second, the Senior Freeze program reimburses some seniors for property tax increases on their residences. There's also a Homestead Benefit program and additional deductions and exemptions for qualifying veterans and disabled veterans. These programs all depend on eligibility, and information can be found at the NJ Division of Taxation.
New Jersey Health Care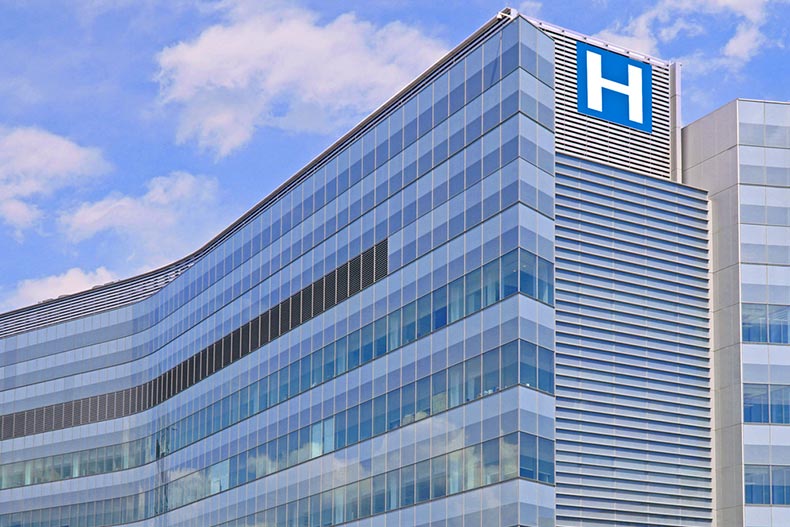 Jersey is known for its outstanding healthcare, and as of 2019, there were 113 hospitals in the state. US News ranked the top providers, placing the top four in North and Central Jersey:
There are also plenty of excellent medical organizations further south, including MD Anderson Cancer Center in Camden County, Jefferson Health System in Camden and Gloucester County, Lourdes/Virtua Health System in Burlington County, and Hackensack Meridian Health in Monmouth and Ocean County.
Where to Live in New Jersey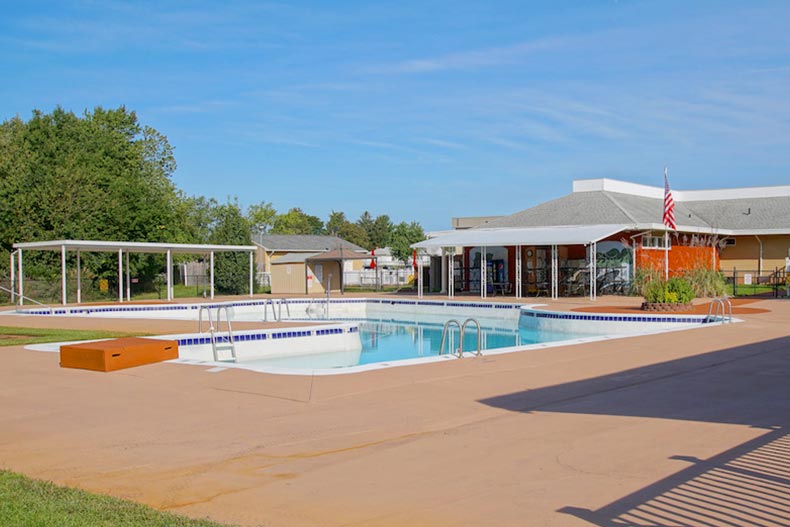 The state's largest metropolitan area is comprised of the northern counties of Bergen, Passaic, Sussex, Essex, Hudson, Warren, and Morris, which are part of the New York metro area. This area is densely populated since it's closest to the Big Apple, and it has major highways like the NJ Turnpike and the Garden State Parkway to keep everyone moving (unless traffic is bad). These counties generally have a higher cost of living and a faster pace of life.
Some of the most-visited outdoor attractions include Morristown National Historical Park and Liberty State Park. The Newark Museum is a great place to take the grandkids, and the biggest shopping mall in the state, Westfield Garden State Plaza, is in Paramus.
There are 47 active adult neighborhoods in this part of the state. Some are very exclusive, including the Four Seasons at Great Notch Spa and Club in Woodland Park and Fox Hills in Rockaway. Bald Eagle Commons in West Milford is farther out from NYC with homes at lower price points.
Middlesex, Somerset, Hunterdon, Mercer, Union, and Monmouth County are all considered part of Central NJ, which is hugely popular with retirees. There are 113 active adult neighborhoods here, with 40 in Monmouth County alone. Those who live here benefit from being close to seashore towns like Spring Lake as well as major cities like New York City and Philly. As you head west towards Trenton, there are wonderful areas like Washington's Crossing to explore.
The cost of living is less than North Jersey, and many of the more established communities have very affordable homes. Out of the six Central NJ counties, Hunterdon is the most spread out. Central Jersey has 55+ communities of all sizes, from 17 homes up to 2,303. Some of the most popular include Covered Bridge in Manalapan and Greenbriar in Monroe.
The southern counties of Atlantic, Burlington, Camden, Cumberland, Gloucester, Ocean, and Salem are all part of the Philadelphia metro area. While Burlington, Camden, and Gloucester have a faster pace of life (and miles of busy roads full of intriguing shopping centers), Cumberland and Salem are much more rural. Atlantic and Ocean fall somewhere in between, and they sit beside the Atlantic coastline.
Popular beach towns like Cape May, Point Pleasant, and Atlantic City get busy in the summertime, but they also have year-round attractions, and many folks drive over to Philly for work and play. Top golf courses include Bey Lea and Town and Country Golf Links.
South Jersey can certainly compete with Central Jersey when it comes to the number of retirement communities; there are a total of 137. Holiday City at Berkeley in Toms River is the largest in NJ, with 10,636 homes. Other excellent (and smaller) choices include The Village Grande at Camelot in Glassboro and Greenbriar Oceanaire in Waretown.