5 minute read
Phoenix is a popular destination for active adults and retirees, but in recent years, Las Vegas has also become a hotspot. Both locations offer warm climates, relatively low living costs, outdoor recreation, and desirable attractions. Let's explore some of the main similarities and differences between these top retirement destinations.
Climate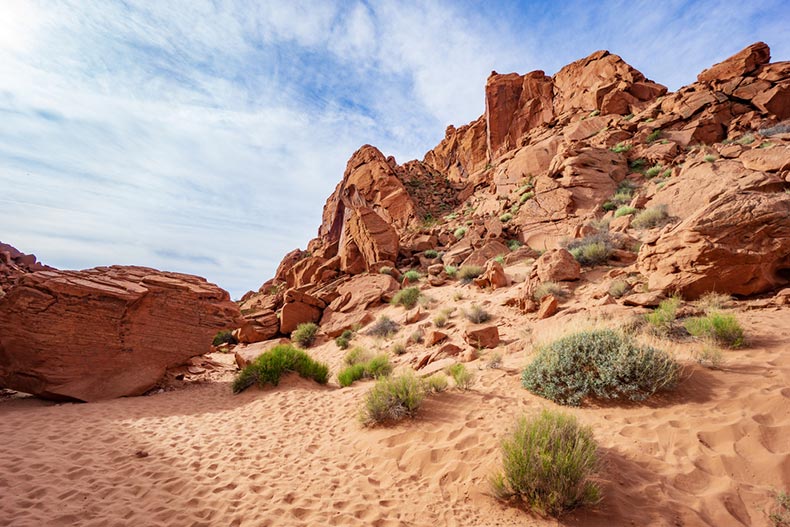 Las Vegas and Phoenix both enjoy dry, sunny climates, making them popular destinations for retirees. During the summer, temperatures can soar in both locations. However, Vegas doesn't reguarly reach the same blistering temperatures as in Phoenix.
Average highs in the middle of summer are 101° to 105° in Las Vegas, while average highs in Phoenix are about 104° to 106°. In winter, both cities have very tolerable temperatures. The average winter low in Phoenix ranges from 44° to 48°, while Las Vegas sees slightly cooler temperatures with average lows of around 38° to 42°.
55+ Communities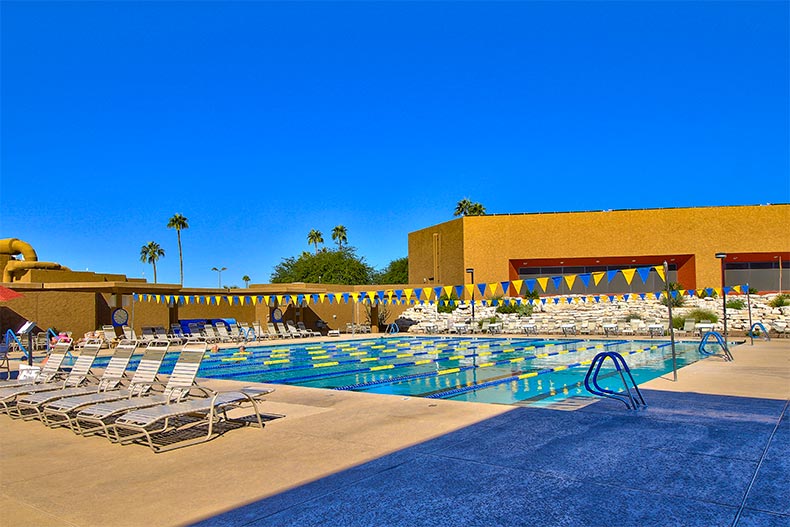 Phoenix is home to the first 55+ community in the U.S., so it's no surprise that this area gives homebuyers plenty of options. The original Sun City set the stage for similar communities that were developed in the Phoenix area, many of which have resort-like amenities and bustling social scenes. There are over 80 active adult communities near Phoenix, ranging from small and intimate to some with thousands of homes.
Popular 55+ Communities Near Phoenix:
Las Vegas isn't too far behind, with 30 active adult communities that cater to a wide range of interests. Sun City Summerlin boasts world-class amenities similar to Phoenix's Sun City, and it has over 7,000 homes. Las Vegas is also home to more intimate communities, such as Rancho Las Brisas, which has 180 homes for a tight-knit feel.
Popular 55+ Communities Near Las Vegas:
Entertainment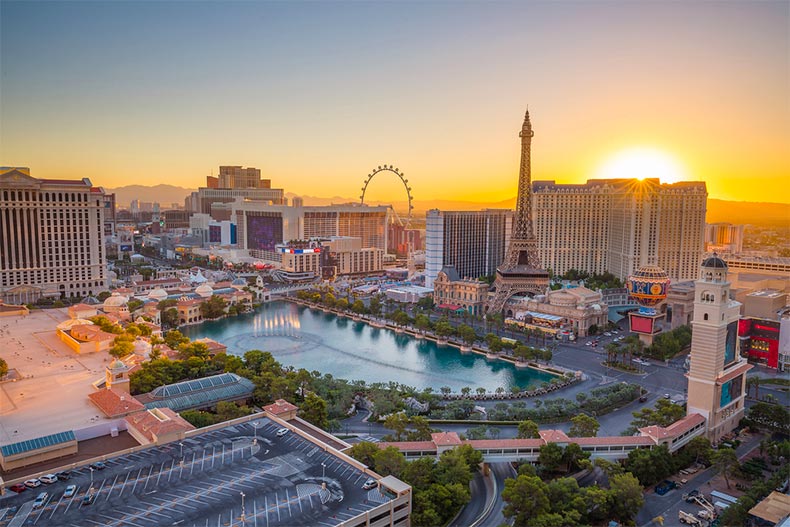 In terms of entertainment options, Las Vegas is a clear winner. The area is home to the world-famous Las Vegas Strip, which has a nearly endless array of restaurants, shopping spots, hotels, casinos, and entertainment venues. Homeowners in Las Vegas have easy access to world-class entertainment of all kinds.
Although Las Vegas has unbeatable nightlife, sports lovers might feel more at home in Phoenix. Phoenix is one of only 13 cities in the U.S. to have teams in all four major professional sports leagues, including football, baseball, basketball, and hockey. The metropolitan area also hosts an entire spring training league for the MLB.
Medical Services and Health Care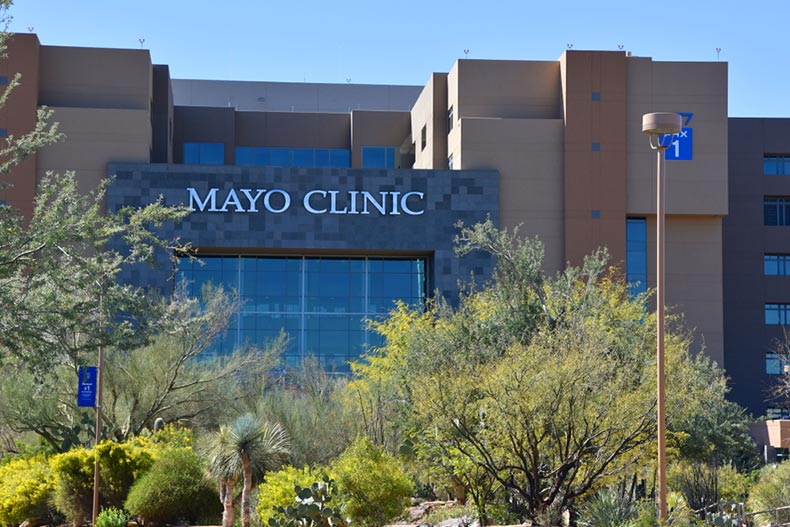 Homeowners whose main priority is being close to top-notch medical care would probably feel more comfortable in Phoenix. However, both areas are served by the VA Health Care System, allowing veterans to receive comprehensive medical care.
Phoenix takes the lead in quality health care due to the prestigious Mayo Clinic. The Mayo Clinic's Phoenix campus was named the number one hospital in Arizona. Locals can also visit Banner University Medical Center Phoenix for their healthcare needs, which is nationally ranked in three specialties.
While Las Vegas doesn't have any nationally ranked hospitals, University Medical Center of Southern Nevada (UMC) is a top provider in the area. It's affiliated with UNLV School of Medicine and has the only Level 1 trauma center in the state.
Cost of Living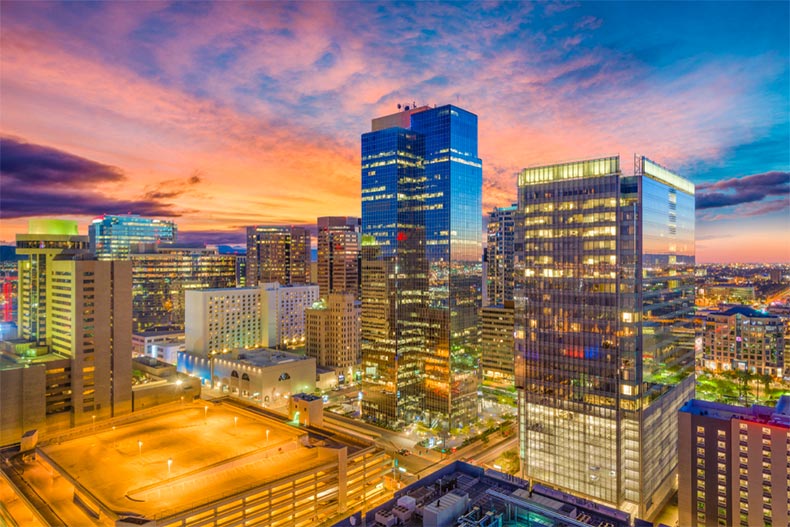 Both Phoenix and Las Vegas offer a reasonable cost of living. According to Sperling's Best Places, the cost of living in Las Vegas is slightly higher than Phoenix. Also, both cities have a median home cost in the mid $300s.
Nevada has no state income tax, but the sales tax rate for Las Vegas is 8.375%. Arizona's income tax rates range from 2.59% to 4.5%. Phoenix has below-average rates in terms of income and property tax, but it does have a fairly high sales tax rate at 8.6%. Potential homebuyers will find that Phoenix and Las Vegas are pretty evenly matched in terms of cost of living.
Outdoor Activities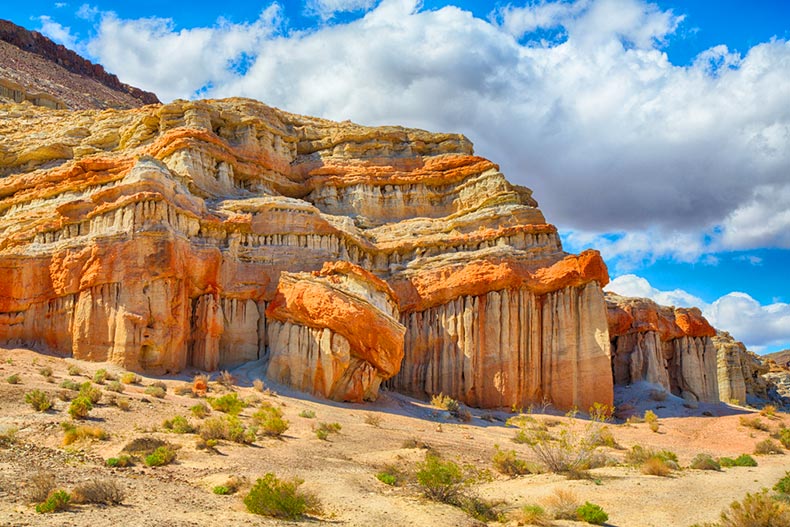 Arizona and Nevada are both home to serene deserts and stunning mountain ranges, making them a paradise for those who love the outdoors. Less than an hour's drive away from Phoenix is Canyon Lake, a popular spot for swimming and water sports.
McDowell Mountain Regional Park is also about an hour's drive from Phoenix, and it offers over 21,000 acres of pristine desert landscapes. There are more than 40 miles of hiking trails and plenty of sites for camping.
While most people think nightlife is all that Vegas has to offer, a short drive outside the city offers some impressive outdoor recreation. Located just 17 miles from downtown Vegas is Red Rock Canyon.
This national conservation area offers spectacular rock formations and desert vistas. Another popular spot is Valley of Fire State Park. This park is a little over 55 miles away from Las Vegas, and it's famous for its vibrant sandstone formations and 3,000-year-old petroglyphs.
Overall, Las Vegas and Phoenix both offer vibrant, social lifestyles for active adults. Browse our current listings to learn more about age-restricted communities in the Phoenix and Las Vegas areas.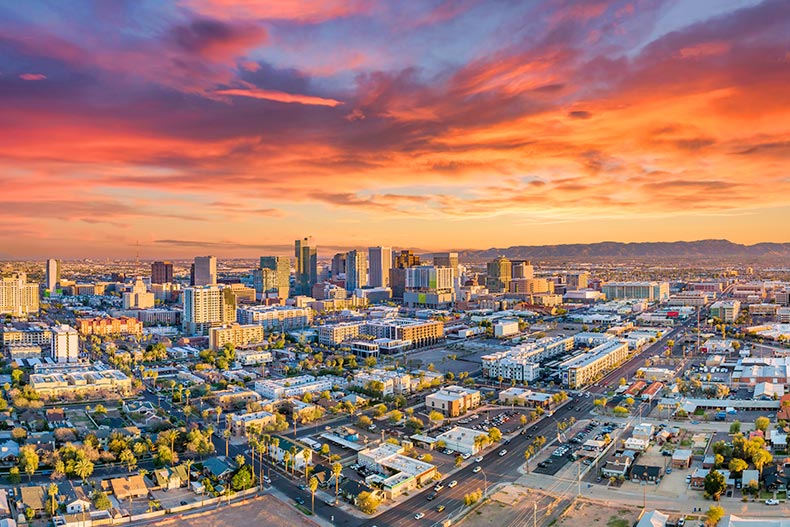 Phoenix Homebuying Guide
Want to retire in Phoenix, Arizona? Our guide can help you take the first step.