Whether you're still trying to figure out how to be a snowbird or you already have years of experience, this guide offers helpful information, tips, and resources to make the most of your winters in paradise.
Start here and make your snowbirding dreams a reality.
What Is a Snowbird?
The term snowbirds (also seen as "snow birds") refers to a group of seasonal travelers who migrate to warmer climates for the winter. Also called seasonal residents or winter visitors, snowbirds tend to move from northern states to warmer southern states. The group mainly consists of pairs of retirees and active adults.
Many snowbirds migrate from the northern United States, but a large population of Canadian snowbirds also make the move. The word has been used in its popular context since the 1980s to mark the trend of retirees flocking south for the winter.
When Snowbirds Should Migrate South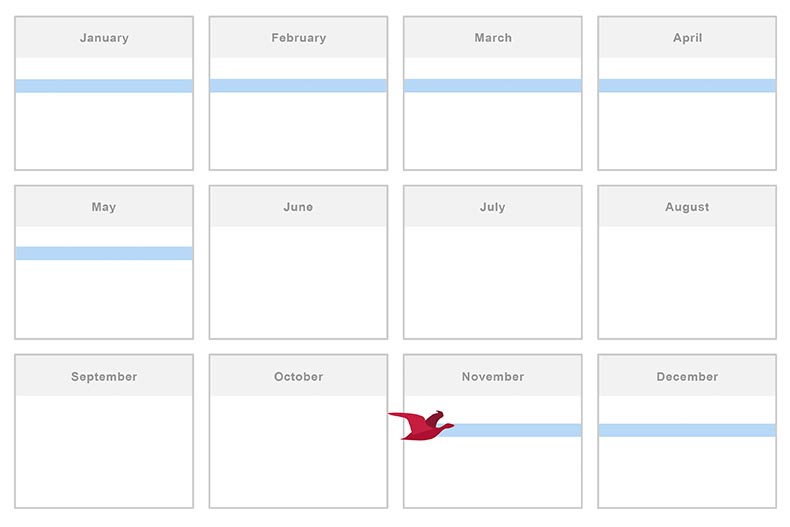 Since snowbirds want to avoid a northern winter, they typically head south between November and January. Those who migrate in November can avoid the cooler season altogether. On the other hand, retirees who wait to relocate until late December or early January often do so in order to spend the holidays with family and friends before heading to their destination.
So how long do snowbirds stay? It certainly depends on individual circumstances, but most well-established snowbirds spend about three months at their location. Newer snowbirds may only spend one or two months, while the most seasoned travelers might spend a full five or six months enjoying the snowbird lifestyle.
Popular Snowbird Destinations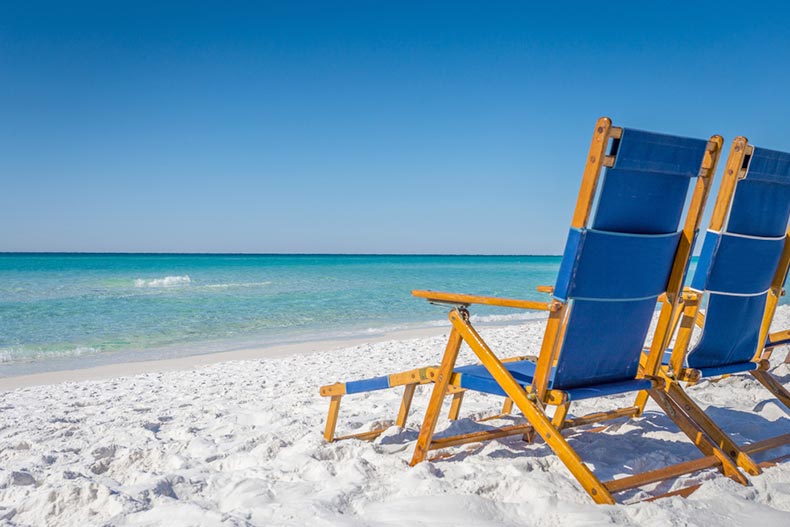 Florida is one of the most popular locations for snowbirds. The Sunshine State has long been a retirement destination, reflected by the hundreds of active adult communities throughout the state. Florida snowbirds migrate for the comfortable coastal climate, world-class beaches, and affordable home options.
Another popular snowbird destination is Arizona, a southwestern retirement haven. In the Grand Canyon State, snowbirds enjoy the seasonally mild weather, resort-style golf courses, and diverse scenic landscapes. Nearby Texas has also gained traction as an ideal place to relocate for the winter.
Beyond Florida, Arizona, and Texas, more and more snowbirds have been choosing other states, such as North Carolina, South Carolina, Southern California, and Nevada. Generally, these states offer much milder winters than a snowbird's home state, allowing migrating active adults to avoid frigid temperatures and precipitation.
Pros and Cons of Snowbirding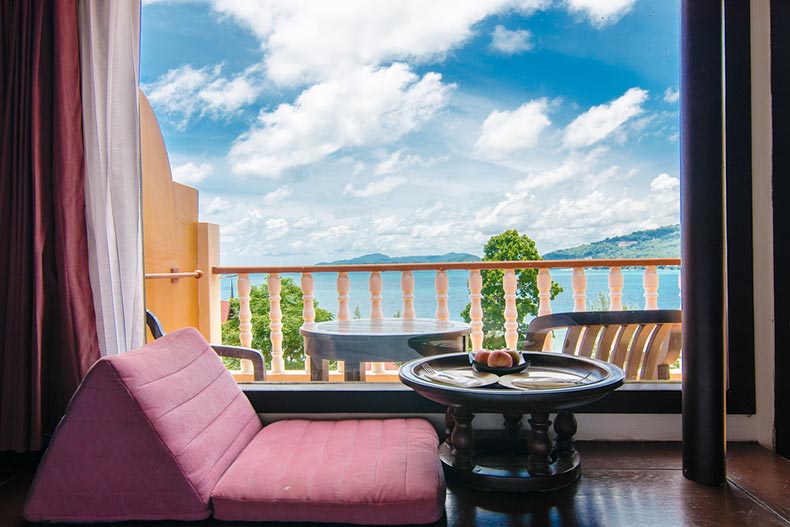 Snowbirding has gained such popularity because of the many benefits it offers to retirees. But deciding to become a snowbird is a major lifestyle choice, so active adults should consider how the overall benefits and drawbacks might apply to their own circumstances.
Pros
No more harsh winters. By saying farewell to northern winters, active adults can enjoy a milder climate year-round. The climate in many snowbird destinations remains mild enough to enjoy favorite outdoor recreation activities throughout the winter season, such as golfing, boating, and hiking. Many retirees seek out the type of snowbird weather that allows them to enjoy pleasant temperatures all year long.
An adventurous lifestyle. Northern winters often mean below-freezing temperatures, too much time indoors, and constantly removing snow. But snowbirds exchange all of that for an environment that allows them to spend time outdoors and enjoy their favorite activities. This can mean something different for everyone, whether it involves visits to local small towns or excursions to state parks. The snowbird weather allows retirees to enjoy their favorite pastimes and pursue new passions.
Broadening your community. Since many snowbirds maintain a primary residence in their home state, it means that they often live there for at least six months each year. This allows active adults to maintain close relationships with friends and family near their primary residence. But even when it's time to migrate, many snowbirds make groups of new friends. Year after year, snowbirds can reunite with friends from across the country and also meet new like-minded individuals.
Cons
Planning, planning, planning. Even for seasoned snowbirds, maintaining a snowbird lifestyle can entail so much planning, packing, and scheduling that it may feel overwhelming. Not only must retirees make arrangements for accommodations, travel, and daily needs, but they also have to prepare their primary residence for winter without them. For many snowbirds, these efforts certainly pay off, and it may become easier with a few years of experience.
Cost. For some retirees who want to own their vacation home, snowbirding can easily become expensive. But even those who find more affordable rentals can face expenses that range from the cost of living to health care costs. Some active adults decide to take on snowbird jobs, which tend to include remote online work, to help fund their lifestyle while they're away. A budget should consider a variety of costs in relation to retirement income sources.
Finding the right community. It may seem like the southern states abound with recreation and leisure activities for retirees, but it can be challenging to build a routine in a new place and find things to do. At first, it can even be hard to find a sense of community and meet fellow snowbirds. However, those who live in active adult communities often have the advantage of clubs and activities designed to bring together like-minded individuals.
Renting or Buying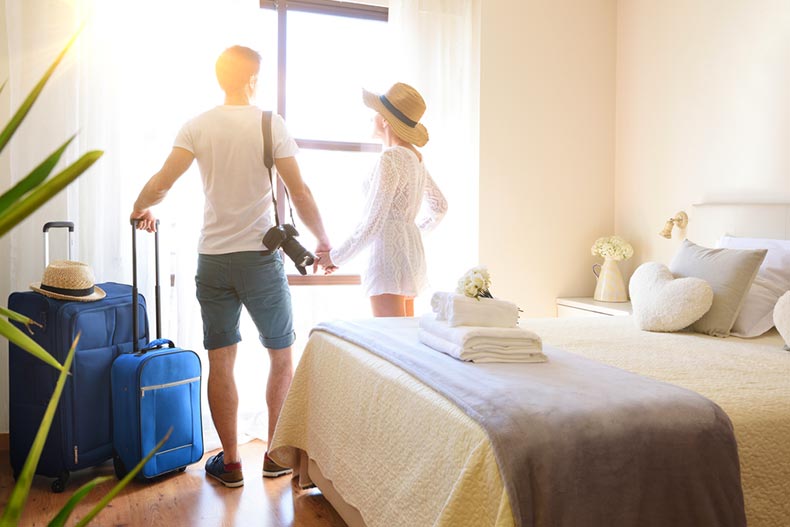 After snowbirds decide where they want to enjoy their winters, they have to figure out whether they want to rent or buy a home in their new paradise. Some active adults decide to rent their winter residence seasonally, while others choose to buy a second home entirely. Each option has its own benefits and opportunities worth exploring.
Benefits of Renting for Snowbirds
For winter travels that are highly convenient and low maintenance, many retirees choose to rent their seasonal home. Most snowbirds who migrate south tend to settle in rental properties.
One of the benefits of renting is that it allows new snowbirds to test out locations, especially for first-time snowbirds who can rent a home for their inaugural trip as a way to get to know a particular area. The flexibility of renting also allows new snowbirds to rent for only one or two months, or an even shorter period of time, to test out the lifestyle.
Even for those who plan to buy a home in the future, renting provides an opportunity to explore different regions of a state. This can be a useful tool for deciding where to settle down for the long term. Those who take advantage of snowbird rentals can also travel to different states each season and explore the country more broadly. Because of this, renting allows retirees to enjoy the snowbirding lifestyle with much less of a commitment than buying.
By maintaining one primary residence and renting for a shorter period of time, renters also avoid the stress and maintenance of owning two homes. While enjoying their winter, renters can allow the landlord to handle maintenance and taxes.
There's an abundance of snowbird rentals in Florida and many other retirement destinations. Several popular websites can help retirees find a rental home that best suits their needs and preferences.
Benefits of Buying for Snowbirds
Buying a home means dealing with taxes, fees, insurance, maintenance costs, and mortgage payments for two residences. However, buying a second home in a desirable location can also be seen as an investment and a commitment.
When retirees own a second home, they can customize it to their own preferences. They can keep their clothes, belongings, and recreation items there, which means lighter packing when it's time to travel south. When retirees arrive, they'll have all of their winter clothes as well as their tennis racquets, flotation devices, snorkels, and golf clubs at the ready.
Whether snowbirds decide to rent or buy a vacation home depends heavily on finances and budget. Owning two homes means twice the work to maintain two properties, but it also adds luxury and personalization. Ultimately, active adults will have to decide depending on their own situation.
Snowbirding Home Types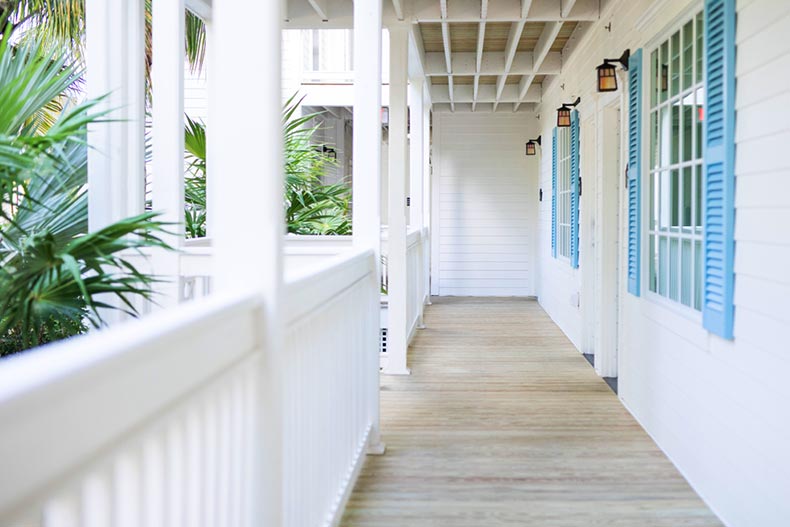 After deciding where to migrate, snowbirds have to consider where they would like to live. When moving to a new home for an extended period of time, it becomes increasingly important for the residence to be a place where retirees want to enjoy daily life. The home itself can feel just as important as the location, neighborhood, and community. Here's a general overview of the benefits of three main home types.
Single-family homes. Generally, single-family homes represent the most spacious homes available in any given community. Most include two to four bedrooms, which makes them best for hosting friends and family who want to visit. These homes often have larger lots with backyards. With more property and more square feet, single-family homes tend to be the most high maintenance and the most expensive, but they're also the most spacious and the most conducive for hosting large gatherings.
Attached homes. Often arranged in duplex or quad configurations, attached homes can provide everything that residents need at a mid-range price. These homes often have fewer bedrooms, but they can still offer dens and spare bedrooms for guests. Some attached homes come with a homeowners' association (HOA) that takes care of some combination of exterior home maintenance and landscaping.
Condominium homes. Often the most affordable and best for downsizing, many snowbirds choose condominium homes for their winter getaways. While some condo homes can feel quite spacious, they still allow retirees to downsize for the season, which usually makes condos the most budget-friendly as well. Condominiums also provide a lock-and-leave lifestyle.
Across each of the home types, there are certainly other important factors to consider. Factors that can make a house feel like a home include size, location, cost, and access to amenities. Some snowbirds traveling with their pets will want to ensure that rental properties allow pets. Essential location qualities to consider include surrounding recreation opportunities, grocery stores, pharmacies, medical care providers, and transportation options.
RV Snowbirds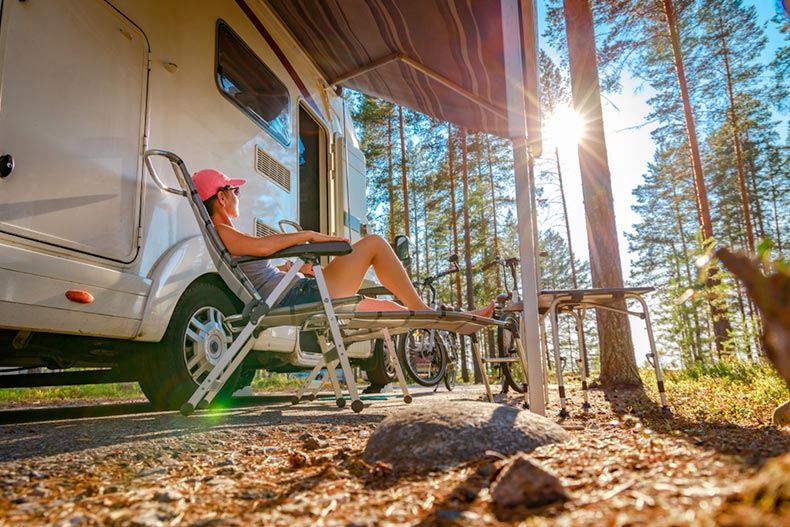 Of course, another home type to consider is the one on wheels. Many snowbirds choose to use recreational vehicles (RVs) to travel to their destinations. This may mean living and traveling in a confined space, but it allows retirees to see more of the country, especially for those who enjoy the open road.
An RV can add a lot of affordability and flexibility to the snowbirding lifestyle. It can be cost-effective to rent a lot at an RV park location. Several active adult communities also offer RV storage for those who would like to rent a home once in their location. Plus, snowbirds can remain surrounded by their own belongings, albeit a pared-down selection. Those who already own RVs or are considering investing in a recreational vehicle may find themselves well on their way to snowbird opportunities.
Snowbirding Resources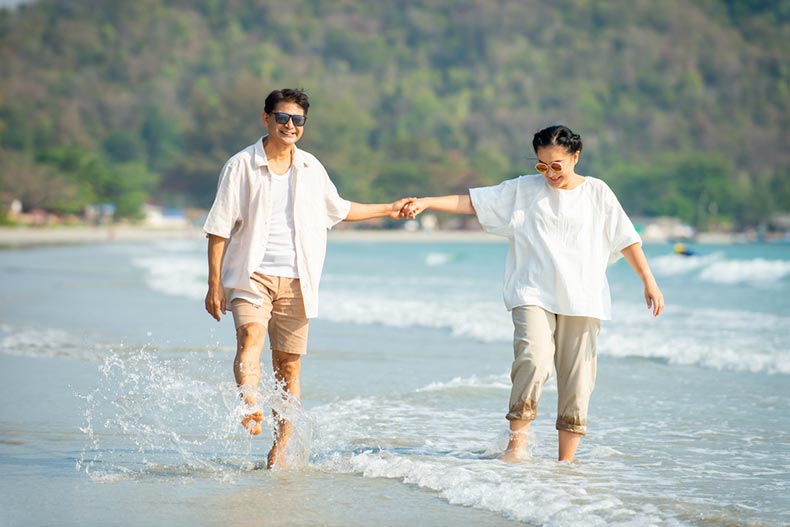 Looking for more resources and information about how to be a snowbird? Seasonal residents can browse publications designed especially for them, such as Winter Texan Times and Canadian Snowbirds Association (CSA) News Magazine. Many cities and regions also promote their own tourism websites that offer schedules of local events and suggestions of things to do, such as Visit Central Florida and Discover Coastal South Carolina.
On 55places.com, snowbirds can follow the latest news and trends about active adult communities across the country. Site visitors can search specific states and areas to discover their ideal active adult communities, and those with user accounts can even save their favorite neighborhoods and listings.
For more snowbirding resources, check out the 55places.com Rental Guide to Snowbirding and Guide To Snowbirding on a Budget.