Living in Florida means not having to shovel snow or scrape ice. It means year-round golf, fresh tomatoes in February, and beach access within an hour of even the most central part of the state. People move to Florida for warm weather, lower taxes, and a higher quality of life.
Retirement draws a lot of people to Florida, and the state is well-known for its retirement communities and the availability of activities and entertainment that appeal to active adults. Snowbirds migrate from the north for the winter months, and the permanent population of older Americans is growing every year.
If you're considering a move to Florida, whether as a full-time retirement or a part-time snowbird, we're sharing some of the pros and cons that come with relocating to the sunshine state.
Retiring in Florida Pros and Cons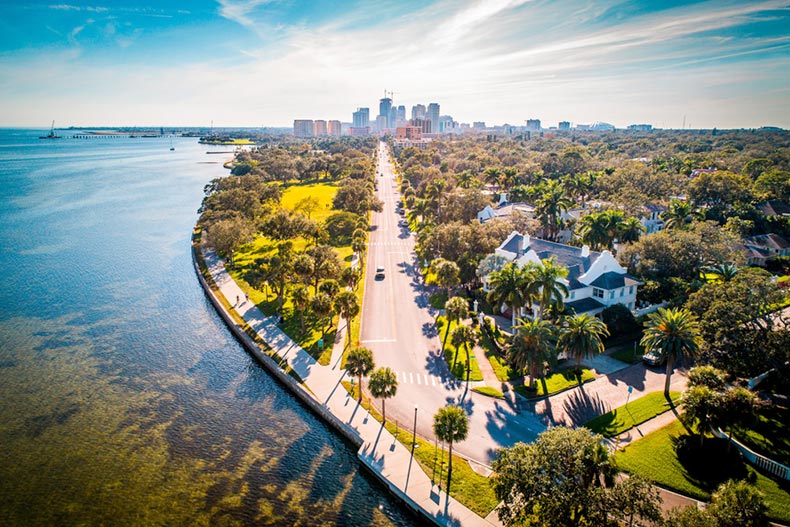 Pros
The pros and cons of living in Florida will vary depending on personal tastes, budgets, and lifestyles. However, some of the benefits of living in Florida are hard to dispute.
Plenty of outdoor recreation. With more than 1,250 golf courses throughout the state, active adults will never get tired of teeing off. The Florida State Park System is also pretty impressive, providing hiking trails, fishing and boating opportunities, camping, horseback riding, swimming, surfing, snorkeling, and a host of other outdoor activities. The coastline along the Atlantic and the Gulf of Mexico travels 8,436 miles, providing a lot of beach opportunities. Surfers can be found hanging ten at Ormond Beach and fantastic shelling opportunities abound in Cape Coral.
A low cost of living. There's a lower cost of living in Florida, especially compared to other locations in the Northeast, Midwest, or on the West Coast. For less money than in New York or Chicago, residents in Florida can still enjoy art and culture, professional sports, fantastic dining, and easy access to interstates, airports, and cruise ships.
Florida offers urban and rural living. Florida has major cities like Miami, Tampa, Jacksonville, and Orlando, but there are also quiet country towns and lots of open spaces. Many people find the diversity of geography and population makes it a great place to visit and an even better place to live.
Cons
It's hot. It's especially hot in August and September. And May. And even October. It's almost always hot. While it feels like everything outside is melting, the inside of every restaurant, shop, and office building is over-air conditioned to the point that someone could probably hang meat. Sometimes, living in Florida is a perpetual fever.
Wildlife. There are insects, snakes, and alligators. Though the gators are charming from a distance, you don't want to surprise one while you're walking a small dog… no good will come of it. It's also advisable to invest in some heavy-duty mosquito repellant before moving to Florida.
Mother Nature. Sometimes, there are hurricanes. And every now and then, the breathtaking beaches will be dangerous to swim in because of red tide—an algae that can release toxins.
Visitors. Before making the move, think about whether you enjoy entertaining visitors. When you live in Florida, you're likely to have a lot of them. Florida gets more visitors per year than any other state, and your friends and family members will likely be among those vacationers, especially once you're settled in and offering them a place to stay. This can be fun, but it can also be exhausting.
Florida Climate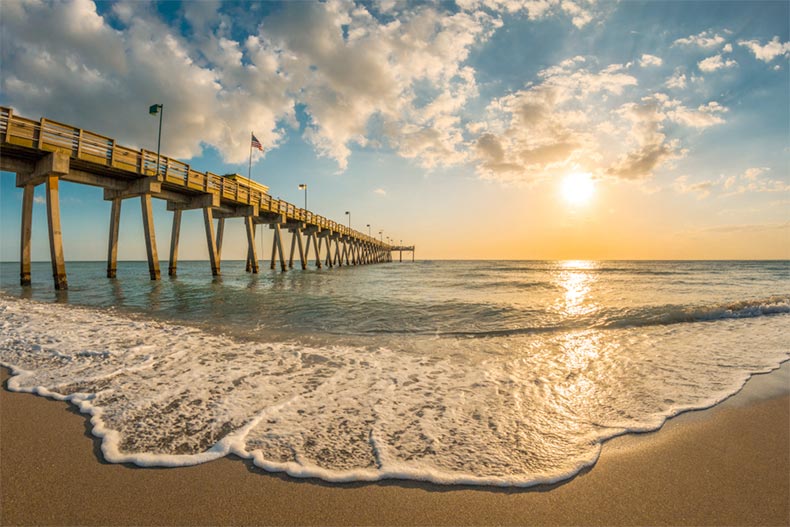 When you're looking for a reason to move to Florida, the weather might really measure up. Pack your flip-flops and your bathing suits. The big coats and gloves can stay at home, especially if you're hoping to make your new home in southern Florida. Palm Beach County on the Atlantic side and Gulf coast cities like Naples and Fort Myers have tolerable winters, even on the coldest days.
If you're someone who loves the seasons, consider living in the north central part of the state. Cities like Jacksonville still get some chilly days, and in places like Leesburg and Gainesville, you might see an occasional frost.
Sunny skies and warm winters are easy to love, but you also have to consider the humidity and the potential for hurricanes and tropical storms. Hurricane season runs from June 1 to November 30, and recent storms have demonstrated to residents that all parts of Florida are at risk for flooding and severe winds, not just the coastal areas. Also, summers are extremely hot. Before you move to Florida, you'll want to prepare yourself for staying active in the mornings and evenings and spending the hottest part of the day indoors.
Florida Taxes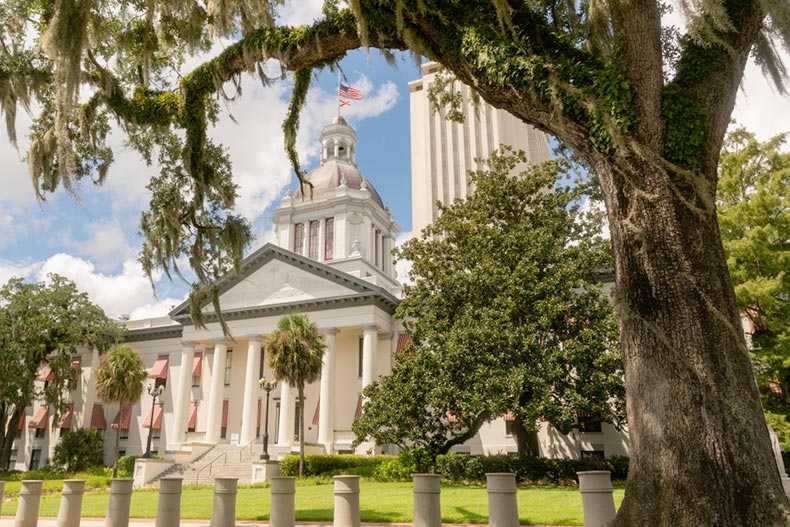 Living in Florida means a generally lower cost of living, and one of the reasons for that is fewer taxes. It's had a lower-than-average tax burden for decades, making it a popular place for people to retire. It's one of only seven states in the country that doesn't have a state income tax.
Active adults who spent most of their lives in states with higher taxes often move to Florida to save money during retirement. More New Yorkers, for example, move to Florida than to any other state, and one of the reasons is the dramatic difference in tax rates between the two states. There also isn't an estate or inheritance tax in Florida.
Florida Property Taxes
One of the perks of living in Florida is that property taxes are generally lower than the national average. Some counties will climb a bit higher, but according to H&R Block, the state average hovers at around 0.98 percent which is slightly under the national average. Most homeowners pay an average of $1,752 in property taxes annually.
Florida homeowners even have the means to reduce their property tax rate simply by appealing to their county assessor. Residents can ask to have the assessed value of their home lowered, which will also lower what they owe in taxes since the tax is calculated by multiplying the home's value by the current tax rate.
Florida Retirement Income Taxes
While moving to Florida won't save anyone from having to pay federal income taxes, a state income tax is not only non-existent, it's prohibited by the state constitution. This puts a lot of money back into the pockets of residents. Also, the tax on intangibles, such as investments, was repealed in 2007, leaving residents free from that tax burden as well.
Retirement income is also safe from state taxes. Social Security retirement benefits, any income from a pension, and anything earned from an IRA or a 401(k) is untaxed by the state.
Florida Tax Exemptions for Seniors
Retiring in Florida can deliver some tax exemptions. Homeowners who are widows can receive a $500 credit on their property taxes if their spouse died and they never remarried. Several counties and cities offer senior citizen exemptions on property taxes. Depending on where in Florida a person moves, it's possible to claim up to $50,000 for residents 65 and older who meet certain income requirements.
The Homestead Exemption is another option for any active adult resident who maintains a primary residence in Florida.
Florida Health Care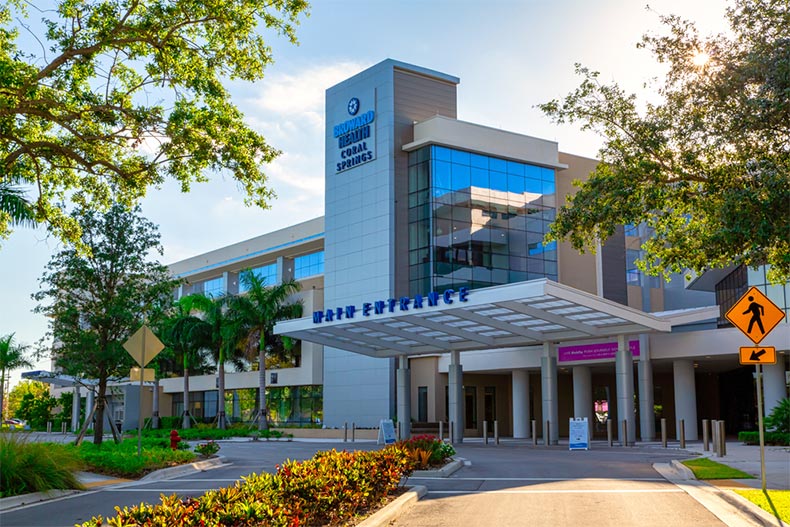 Florida doesn't traditionally get high marks for general health care, but the state does excel in providing good medical care to an aging population. Award-winning medical centers, major university teaching hospitals, and well-funded cancer care facilities are available to residents throughout the state. Patients from all over the world move to Florida for treatment from Moffitt Cancer Center in Tampa, and Mayo Clinic recently opened a campus in Jacksonville.
Where to Live in Florida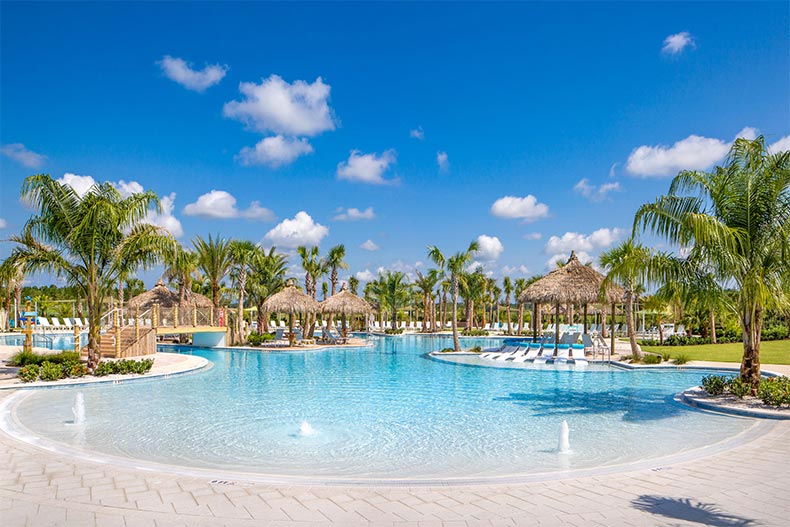 Relocating to Florida will require you to choose a city or at least a region. Take a look at some of the most desirable places to live:
Central Florida covers the metropolitan areas of Tampa and Orlando. Other growing communities in the area include Lakeland, Leesburg, and Mount Dora. It's close to the Gulf of Mexico, which provides beach fun, and it has a lot of spring training for baseball fans. The New York Yankees, the Detroit Tigers, The Philadelphia Phillies, and the Toronto Blue Jays all come to town.
The cost of living in Central Florida is a lot lower than it is in other parts of the state. There are plenty of interesting places to shop, dine, and play, and homes can be found under $200,000, even under $150,000. Some of the most affordable Florida retirement communities are found in this part of the state.
In Tampa's bay area, there's a large inventory of 55+ condos or new construction single-family homes. Some of the most popular communities are Kings Point in Sun City Center and On Top of the World Clearwater. The Villages is large and diverse enough to be a separate state (it covers three zip codes and touches three counties), and in the Orlando area, Solivita in nearby Kissimmee is making a lot of residents happy. All of these 55+ communities provide their own reasons to move to Florida. They offer spacious homes in a number of floor plans, jaw-dropping amenities, and proximity to all the fun people want to have in cities like Tampa, Ocala, and Orlando.
Southern Florida is about so much more than Miami. There's swanky Palm Beach County with desirable towns like Boca Raton, Boynton Beach, and Delray Beach. There are also up-and-coming communities on the other side of Southern Florida in neighborhoods like Port Charlotte, Estero, and Ave Maria.
In Southern Florida, people love to golf, shop, visit beach towns, and travel. Catching a cruise out of Fort Lauderdale is easy, and many of the retirement communities in this part of the state offer community transit so residents don't have to worry about driving, parking, or battling traffic.
Condo living is all the rage among active adults on the southern shores of Florida. Lakes of Delray is a popular condo community. In West Palm Beach, Century Village at West Palm Beach offers affordable and resort-like living.
On the Treasure Coast, single-family homes and new construction are more in vogue. Cascades at St. Lucie West is popular, and Cresswind at PGA Village Verano is still under construction but generating a lot of interest.
The Gulf side features homes for sale in attractive 55+ communities like Pelican Preserve in Fort Myers, Pelican Bay in Naples, and a handful of active adult lifestyle communities in Lakewood Ranch.
Only recently has Jacksonville become a desirable destination for active adults who want to move to Florida. It makes sense; the city is large and cosmopolitan. It has a beach, a thriving economy, and a lot of nature and greenspace. The downtown district is full of entertainment venues, high-quality restaurants, and spots to do some shopping or nightclub crawling. It's a bit more expensive, catering to residents who are attracted to the finer things in life.
Also in Northern Florida is Panama City, which sits right on the northern coast of the Gulf. It's attracting a lot of attention, especially since rebuilding from Hurricane Michael, a Category 5 storm that hit in October of 2018.
One of the 55+ communities that's all the rage is Latitude Margaritaville in Daytona Beach, a neighborhood designed with Jimmy Buffett and his famous Parrothead lifestyle in mind. It has become so popular that another one is in the works near Panama City. Latitude Margaritaville Watersound is still in the building stages, but it's already generating tons of interest.