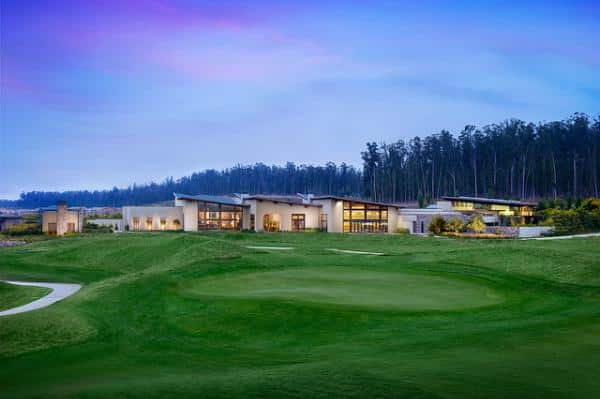 Though not every 55+ community has its own golf course, these rolling greens are often associated with active adult living. Golf course communities typically offer manicured lawns, lush landscaping and luxurious amenity centers. While there are many benefits to living in a golf course community—even for those who don't play golf—homebuyers often wonder if this resort-style amenity will actually increase a home's property value.
Benefits of Living on a Golf Course
There are no guarantees when it comes to real estate investments. However, some studies suggest that homes located in golf course communities do maintain higher property values. In 2007, a study by the Longitudes Group showed that homesites on golf courses have a 40 percent premium over standard homesites in the same community. The same study showed that golf course communities often held their value better than other properties.
For residents, there are many perks to living on a golf course. Golfers have easy access to the course, its practice facilities, and other facilities. Golf course clubhouses often include casually elegant restaurants, as well as resort-style amenities like fitness centers, tennis courts, swimming pools, and pro shops. Even non-golfers can enjoy the beauty of living in a home on a well-maintained course. Lots often feature lovely views of rolling greens, wooded areas, and water elements.
Active adult communities with their own golf courses may also include local shops and amenity centers with golf cart access. This makes it easy for residents to tool around in golf carts instead of taking out the car for short trips.
Cons of Living on a Golf Course
Just as there are many benefits to living on a golf course, there are also some drawbacks. Some downsides of living on a golf course include putting up with noisy lawnmowers and golfers sending errant balls into your backyard. Residents may also feel like they sacrifice some privacy when golfers are playing through a course that winds close to their homes.
As with other real estate investments, buying in a golf course community often comes down to location. The most desired homes are those which offer natural scenery without being situated right on the golf course, as a bit of distance helps cut down on the noise of passing golfers.
In addition to carefully choosing the best available lot in a golf course community, homebuyers should also research the developer before investing. The lush, green lawn of a thriving course may add value to your home, but you won't be happy watching all that grass dry up and turn brown if the community goes under.
Real estate investments may not come with a guarantee, but choosing a great home in a successful golf course community could help you maintain the value of your new home.