7 minute read
As you approach retirement, it's natural for your lifestyle needs to change. That lively neighborhood with young families may have been perfect in the past. However, now you might prefer something different. What does an active adult lifestyle involve?
Consider the idea of moving to a dedicated 55+ community. In these communities, you'll find people in a similar stage of life, whether pre-retirement, working part-time, or fully retired. Many have raised their children and are ready to focus on the benefits of life without the demands of parenting and careers.
Is an active adult lifestyle right for you? Read on to decide.
What Is an Active Adult Community?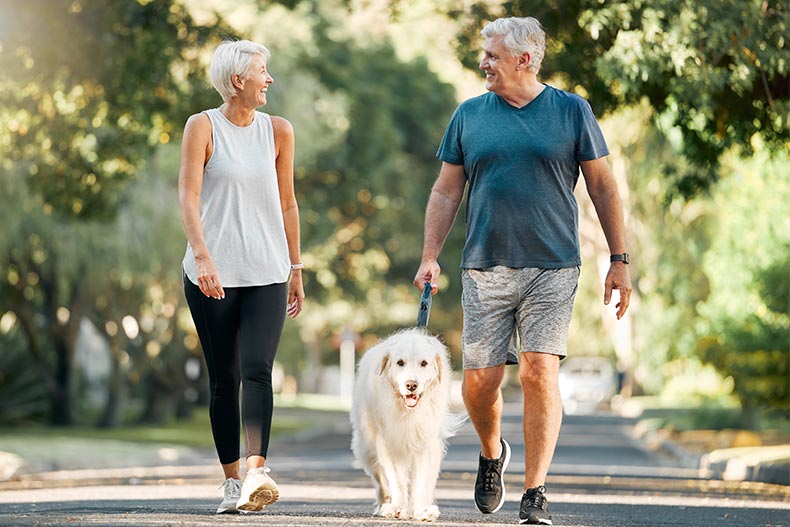 Active adult communities may not look much different from other residential areas except for their age requirements. However, they're specially designed to provide a retirement-friendly, low-maintenance lifestyle for those aged 55 and above.
In these communities, you'll usually find smaller homes like apartments, condos, or townhouses. These downsized options are great for simplifying your life as you start a new chapter. These 55+ communities create a sense of belonging and community for those seeking an active adult lifestyle. Many enjoy meeting with neighbors in the same age group, making their retirement years enjoyable in a safe and peaceful environment.
While residents are responsible for caring for their home's interior, they usually share the cost of maintaining low-maintenance or maintenance-free exteriors through monthly homeowners' association (HOA) dues. This setup allows you to fully enjoy your retirement without worrying about yard work or exterior maintenance tasks. Besides the HOA dues (and mortgage payments, if any), there are usually no additional monthly fees for residents in these communities.
The Benefits of Living in an Active Adult Community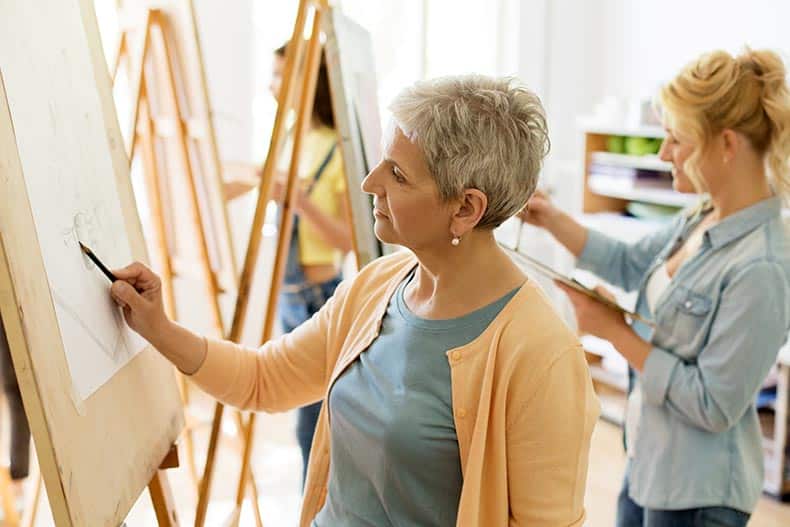 Community of Peers
The active adult lifestyle holds great appeal for those who relish the company of peers in the same age group. In active adult communities, your neighbors are in the same life stage and share similar interests. This provides a sense of comfort and interest from the diverse experiences they bring.
What makes this lifestyle appealing is the amount of free time. With similar schedules, you can easily sync up with your neighbors. On weekdays, you can explore less crowded places without worrying about work or the need for babysitters. At this stage of life, you can fully embrace relaxation, take your time, and enjoy an easy pace.
Peaceful Serenity
Do you prefer living in a calm and quiet community? Maybe you've had experiences with younger neighbors who enjoy loud music, late-night parties, or have active children. While diverse neighborhoods appeal to some, an active adult community is a better choice if you're looking for a more peaceful living environment.
You can expect a serene atmosphere in these communities, where residents are usually 55 and older. Adult children and grandchildren are welcome to visit. However, there's usually an understanding that younger visitors will be considerate of the desire for peace and quiet, making a pleasant living experience for all.
Abundance of Amenities
55+ communities offer a notable advantage with their amenities, surpassing what you usually find in traditional neighborhoods. These amenities create opportunities to engage in dynamic activities independently, with your loved ones, or with your neighbors, making it an excellent foundation for building a vibrant social life.
These amenities include:
Sports courts
Golf courses
Social events
Art studios
Dining areas
Classes
Fitness centers
The term 'active' is key in these communities. It reflects the residents' enthusiasm for staying engaged, making social connections, and simply having fun. These amenities are central to enhancing their overall quality of life.
Minimal Maintenance
Living in a 55+ community comes with a big plus: the HOA takes care of most of the community's maintenance. They handle common areas, landscaping, shared amenities, and, in some cases, even the landscaping in front of your house and the exterior maintenance. You're usually still responsible for your home's interior and backyard. However, having the HOA manage most of your home's exterior gives you more time for your favorite activities.
The popularity of active adult communities has led to more development, allowing you to move into a newly constructed home when you choose the active adult lifestyle. A new home allows you to customize without big renovations. Additionally, new usually means more energy-efficient, thanks to modern eco-friendly techniques, materials, and features.
Tips for Choosing an Active Adult Community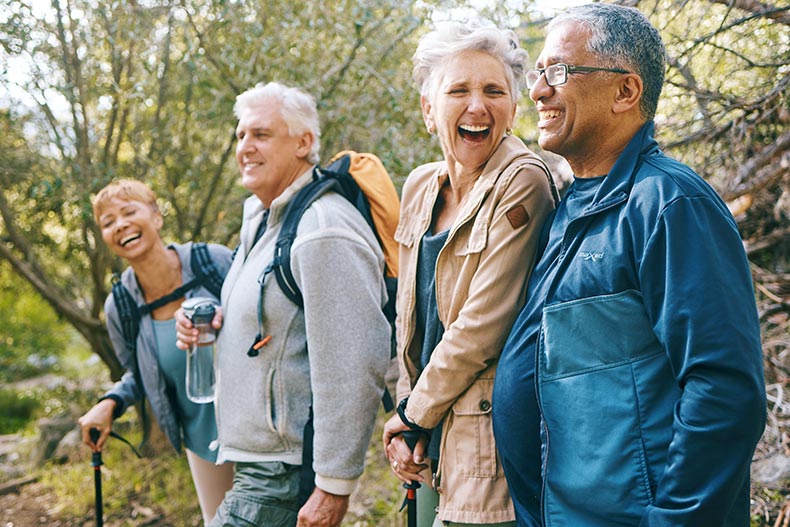 Prioritize Location
Decide whether you want to stay in a familiar neighborhood or explore a new city. Consider if you're ready for a change in climate or scenery that suits your tastes. If travel and having visitors are important, think about the distance to the nearest airport, especially if you're moving to a different region. Once you've identified your ideal location, you can start your search for active adult communities in that specific area.
Consider Your Lifestyle Needs
Consider whether you truly need amenities like a golf course if you've never played golf or if a smaller floor plan would suit you better. While a stylish apartment is nice, the lifestyle matters most. Take the time to explore whether the communities you're interested in align with your lifestyle goals beyond surface-level features like new appliances.
Talk to Residents
Get to know the residents by spending time in the community. If you feel that a community is hesitant to let you connect with its residents, take it as a sign that it may not fit you. Community events offer a great opportunity to gauge the atmosphere and meet current residents. Inquire about any events you could attend to learn more about the community.
Read the Community Guidelines
Familiarize yourself with the community guidelines. It's important to read these rules thoroughly to make sure your potential new home suits your desired lifestyle. In 55+ active adult communities, these guidelines help maintain a pleasant living environment for all residents and set standards for amenities and maintenance. Ask for a copy of the bylaws or rules that might affect your lifestyle choices.
Know Your Budget
Ask about the contents of the monthly fees and any possible extra expenses. Be aware that more amenities often lead to higher fees. Besides rent or mortgage payments, don't forget to include HOA or community fees, which usually amount to a few hundred dollars monthly. Ensure you have a clear understanding of what these fees cover.
Visit Multiple Communities
Visit different communities and compare their residences, amenities, programs, classes, and overall culture. Assess whether you believe you'll fit in, feel comfortable, and have ample activities to engage in.
You've Come to the Right Place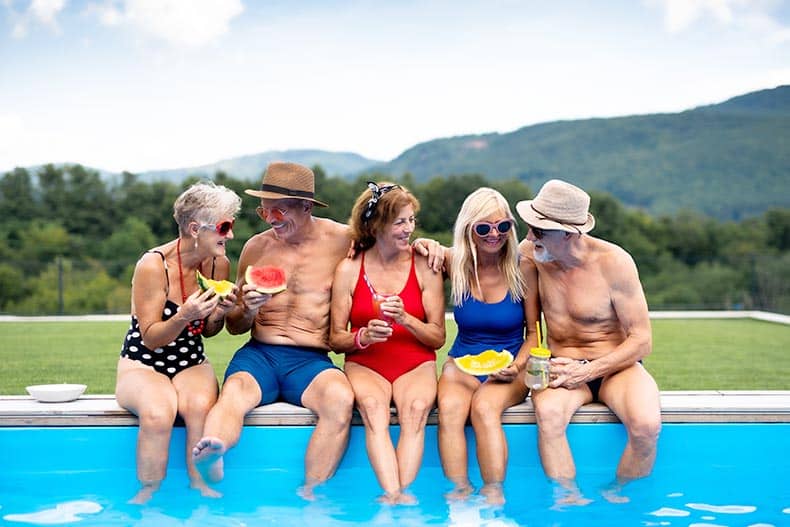 If you're looking to maintain an active lifestyle without needing daily assistance, an active adult community might be the ideal choice for you. Notably, residents in these communities aren't obligated to exercise or participate in group activities. So, if your idea of relaxation includes sitting by the pool, an active adult community can still be a suitable option. Discussing your lifestyle preferences with a 55places Partner Agent can help you determine if the 55+ lifestyle is the right fit for you and can also assist in your home search.
At 55places, we're here to assist you in finding your next perfect home. We are a trusted online resource dedicated to helping you discover what comes next in your life. We understand your unique needs and are committed to serving as advocates to guide you toward the best decision. Whether you're interested in a low-maintenance single-level residence, an active lifestyle or age-qualified community, a cozy enclave, or anything in between, we're here to make your next move the best one yet. To learn more information, contact us today.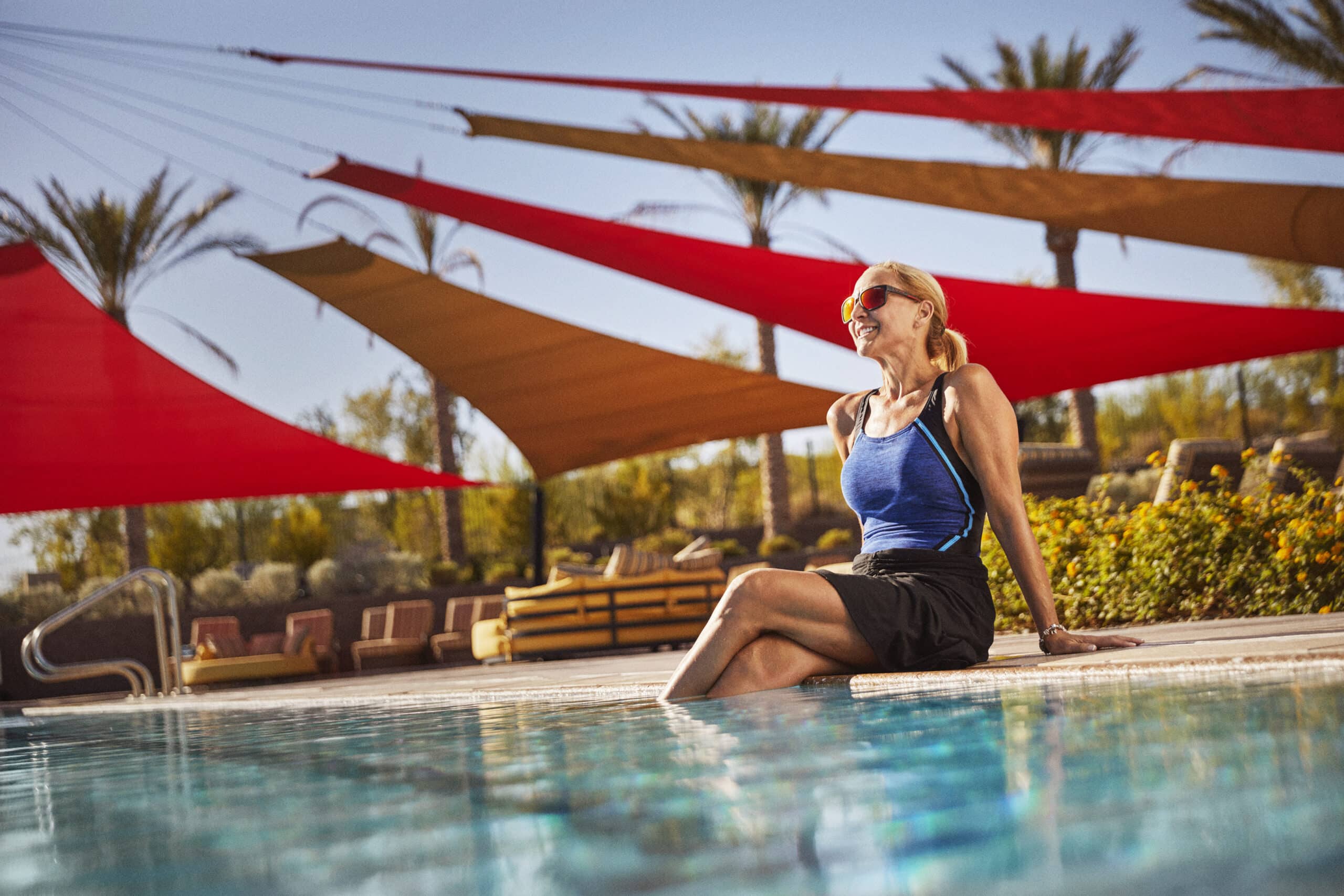 Discover what's next.
To learn more information or connect with a real estate expert, contact us today.