Lakeland in Florida has everything active adults want in a retirement destination. Its Central Florida location protects the city from the crowds and traffic of heavy tourism on the coasts. However, it's less than an hour from both Tampa and Orlando, providing residents with nearby big-city entertainment while enjoying the serenity of a home base in Lakeland. This Florida city offers fine dining, excellent shopping, plenty of nature and outdoor recreation, and golf courses.
Also, there are plenty of 55+ communities in Lakeland, Florida. Homebuyers looking for an age-restricted environment that offers comfortable homes, attractive amenities, and social opportunities will enjoy the choices available in Lakeland. 
Want to move to the Sunshine State? Here are some things you'll need to know. Want to move to Lakeland? Read on for an overview of the area and some 55+ community recommendations.
What Is Lakeland, Florida Known For?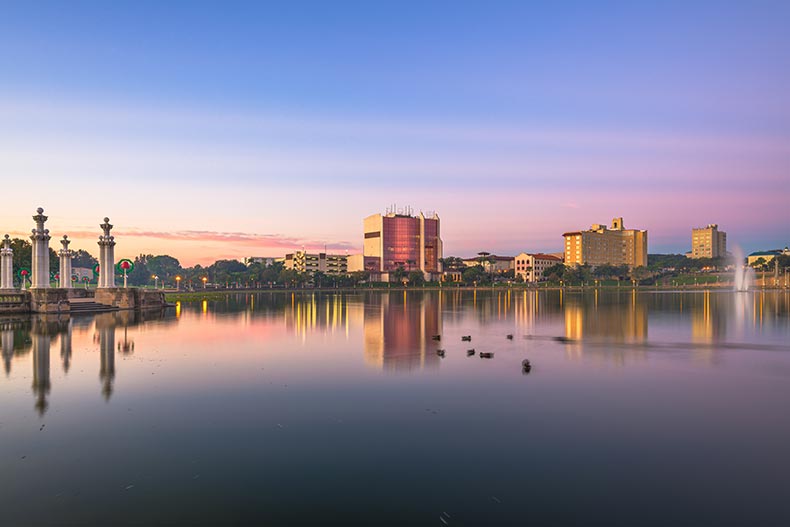 Wondering what you'll do for fun in Lakeland, and what sets this inland community apart from the rest of the state? Let's take a look!
Climate
One of the things Lakeland residents love most about living in the middle of Florida is the climate. There's no snow and no ice. Hurricanes and tropical storms can be nail-biting events, but Lakeland is 60 miles from the coast and relatively safe from any threat of a direct hit. 
Most of the year, there is warm weather and sunshine in Lakeland. The summers in Lakeland are hot and humid, and the afternoons cool down with near-daily thunderstorms. Winters are a delight, with the average daytime temperature in the 70s.
There may be a few cold days and nights when temperatures will drop into the 50s during the day and even down into the 30s and 40s at night. There's rarely an extreme cold, however, and residents are happy not to have to pack heavy coats and gloves when they move to Lakeland. 
Outdoor Recreation
The fine climate allows for outdoor recreation all year round in Lakeland. For example, a lot of people retire to Central Florida for the ability to golf in February. Some of the best golf courses in and around Lakeland include The Club at Eaglebrooke and Grasslands Golf & Country Club. New residents will also find a number of golf courses available in many of the Lakeland, FL retirement communities. But, Lakeland isn't just for golfers. 
Nature lovers will find a number of parks, preserves, and trails to enjoy. Whether it's hiking, biking, horseback riding, camping, or wildlife photography that you're after, Lakeland has plenty of options. 
Colt Creek State Park is a popular place to stroll through the woods, mount a horse for a trail ride, pitch a tent, or search for local wildlife. There are great bird-watching opportunities as well. There's also Circle B Bar Reserve. Along its trails that wind along wetlands and Lake Hancock, you can admire alligators, gopher tortoises, birds, and wild boars. There's lush flora and fauna to enjoy at Hollis Garden, Lakeland's popular botanical gardens, and Holloway Park is a great place to enjoy a sunset.
It's impossible to live in Lakeland and not enjoy a visit to Lake Morton and Mirror Lake once in a while. There, visitors find a population of swans gliding gently across the water, charming the people who come to feed them. These resident swans are descendants of a set of White Mute Swans that the Queen of England gifted to a Lakeland resident in 1957.
Living in Lakeland, Florida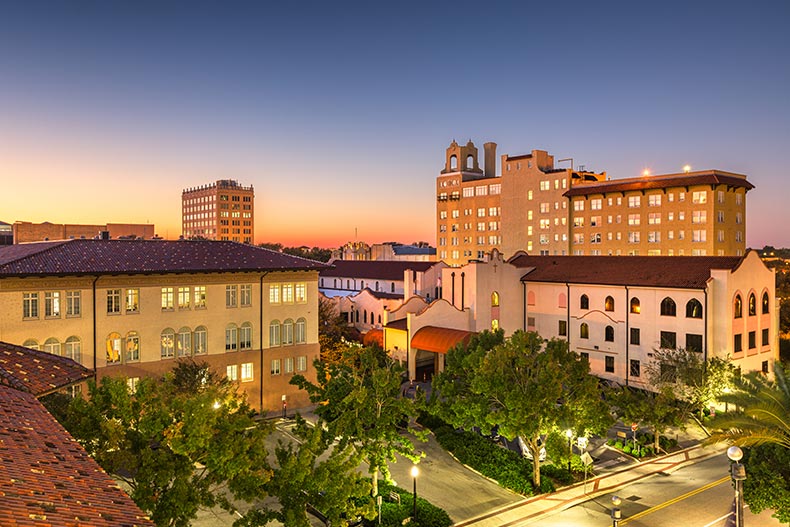 Cost of Living and Taxes
Living in Lakeland is good for any household budget. It falls below the national average for housing, utilities, and transportation. Health care costs are on par with the median cost for health and medical services across the country.
Taxes are pretty low, too. There's no state income tax in Florida, and residents won't have to pay state taxes on their social security benefits or other forms of retirement income. Also, there's no estate tax or inheritance tax at the state level. The average property tax rate in Lakeland is 0.9% of a home's assessed value, which is lower than the state average and the national average.
Health Care in Lakeland
Active adults who want access to good medical care will find reputable facilities in Lakeland. There's Lakeland Regional Health Medical Center, which is one of the largest hospitals in Florida. Also, residents can find excellent care at South Florida Baptist Hospital and Winter Haven Hospital. 
Where to Eat and Shop
Anyone looking for the best restaurant in Lakeland will have some trouble. There's no consensus. Locals will quickly share a number of local gems with you, encouraging you to judge for yourself which is best.
There's Harry's Seafood Bar & Grille, offering its New Orleans-inspired menu items and signature cocktails. Nineteen61 is another favorite. There's a Latin flair to most of the food with a nod towards southern comfort food. The city also has plenty of diners, pizza places, and intimate bistros that make excellent stops for dinner out, brunch, or a quick snack in the middle of the day. 
Shopping is fun on Main Street, especially for residents who enjoy spending their money and collecting their treasures in local specialty boutiques. For a traditional mall experience, Lakeland Square Mall has popular department stores and major shops. The Shoppes of Lakeland and Lakeside Village also offer their own blend of retail giants and local business owners. There are also movie theaters, chain restaurants, and cafes within the shopping centers.
Culture and Art in Lakeland
The Polk Museum of Art at Florida Southern College is one of the best local places to enjoy permanent collections and traveling exhibits. Recently, there was a selection of original Degas ballet dancer statues. Also, visitors enjoy free admission. Located in Downtown Lakeland, the museum is part of Florida Southern College, which is worth a visit on its own. Frank Lloyd Wright is responsible for much of the architecture around campus. You can schedule a tour, which chronicles the artist's visit to the college in the 1930s, and the 18 buildings he constructed for the school. 
Baseball fans will want to see Publix Field at Joker Marchant Stadium. It's the spring training home of the Detroit Tigers. Baseball Digest routinely votes this as the best baseball stadium in the Grapefruit League. 
The Florida Air Museum is a fantastic spot to brush up on some aviation history, and fans of the performing arts will want to enjoy a play or a concert at the Polk Theatre.
Lakeland, Florida 55+ Communities
Now that we know all the details about Lakeland, let's decide where to live. There are 55+ neighborhoods, and there are also communities in Lakeland that don't have age restrictions for homebuyers who prefer a multigenerational vibe. Also, buyers can search based on the availability of RV parking or a preference for walking trails and greenspace. There are a lot of options. 
Here's our list of active adult communities in Lakeland, Florida to help jumpstart your home search.
High $100ks – Low $300ks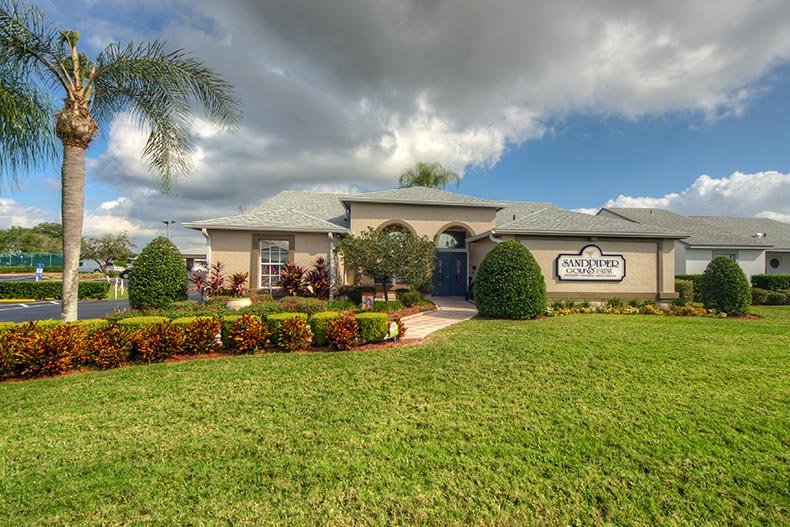 Anyone planning to golf during their retirement may enjoy living at Sandpiper Golf & Country Club. This 55+ community offers 18 holes of golf, a clubhouse, and other amenities such as a pool, a whirlpool spa, tennis courts, a library, a fitness center, and shuffleboard courts. The community features single-family and attached homes with open floor plans, large primary suites, and attached garages.
High $100ks – Low $300ks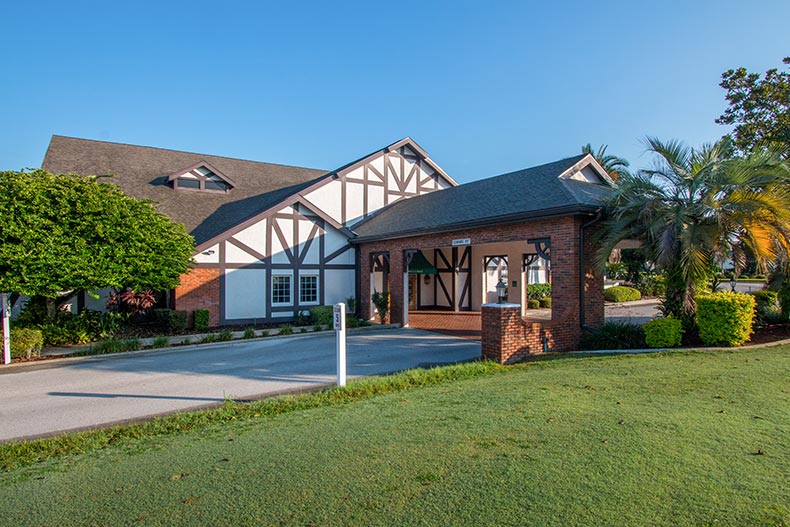 More golf is available at Highland Fairways. This 55+ community has an 18-hole executive golf course as well as country club-style amenities such as tennis courts, shuffleboard courts, a pool, and a well-appointed clubhouse. Homes here come in single-family models constructed in the 1980s and 1990s. Most homes have water views or look out over the golf course. This is a gated, low-maintenance community with an active HOA; all lawn care and landscaping is included. 
High $100ks – Mid $200ks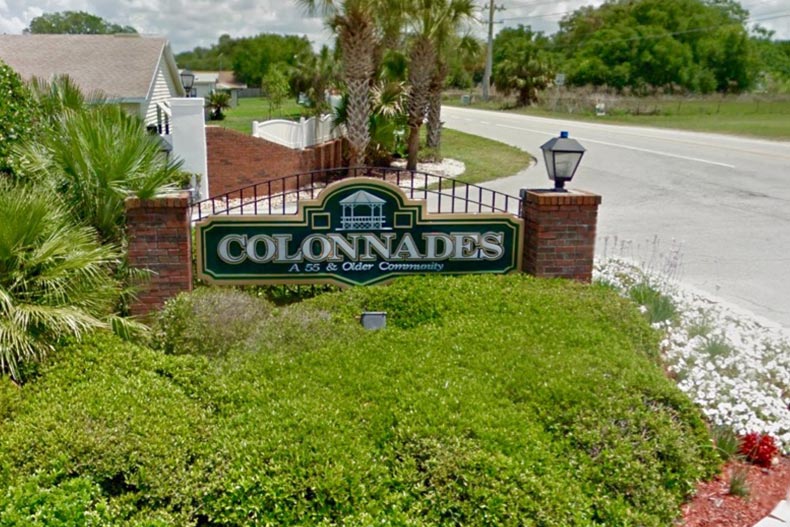 Single-family homes with 991 to 2,101 square feet and two or three bedrooms are available at Colonnades, a gated 55+ community close to shopping and entertainment in Lakeland. The amenities and social activities are plentiful. Residents enjoy a 15,000-square-foot clubhouse with a fitness center, a sauna, and a library. Outside, there's a heated pool, patio space, shuffleboard courts, and a practice green for golfers who want to perfect their swings. Residents enjoy a scenic lake on the community grounds as well as walking paths and a fishing dock.
Low $100ks – High $100ks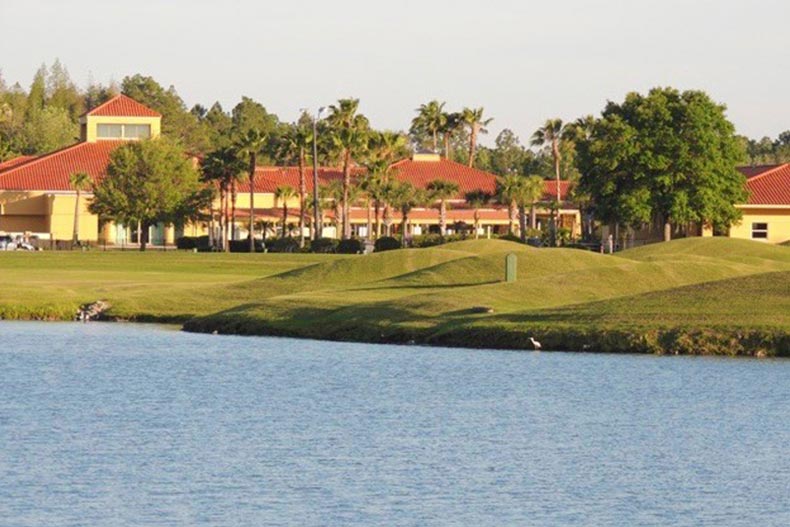 Over 1,600 single-family homes make up the gated 55+ community of Cypress Lakes. As a low-maintenance neighborhood, Cypress Lakes gives its residents plenty of free time to enjoy the onsite amenities. There's a 30,000-square-foot clubhouse with plenty of meeting and multipurpose space, a fitness center, an outdoor pool, pickleball courts, tennis courts, and a private golf course for homeowners interested in a golf membership. Homes have two- or three-bedroom floor plans, and some offer dens and patio space. There's always something happening at Cypress Lakes, whether it's a book club or a card game or a travel club meeting.
Mid $200ks – High $300ks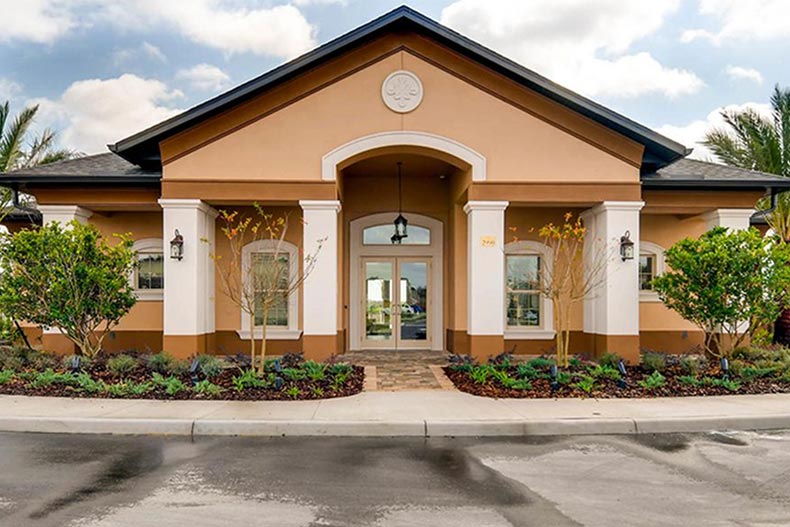 One of the newer 55+ communities in Lakeland is Heritage Landings. This 55+ community offers single-family homes that include open floor plans, large primary suites, and updated appliances, flooring, and features. These new construction homes are available in models from 1,641 to 2,034 square feet. Homebuyers can choose between two or three bedrooms, and some models have a flex space that can be used as a den or home office. Amenities include a clubhouse, a fitness center, a pool, and walking trails as well as plenty of greenspace.
Mid $300ks – High $300ks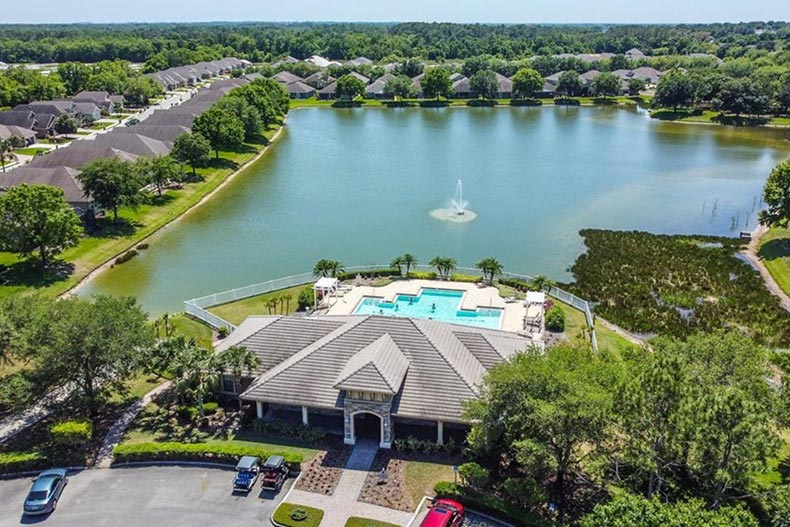 Lake James is a gated 55+ community in Lakeland consisting of 216 single-family homes. There's a pool and a clubhouse, and lots of walking and biking trails throughout the well-landscaped community. Homes have 1,510 to 2,420 square feet, two or three bedrooms, two bathrooms, and an attached garage. Features include covered lanais and eat-in kitchens. Lake James is community-oriented, with frequent potluck dinners, card games, and other social events. 
Mid $200ks – High $300ks
Homebuyers looking for an active adult community without age restrictions will want to explore Lakes at Laurel Highlands. This community offers 65 single-family homes with modern floor plans, updated designs, and plenty of amenities. Residents enjoy gathering at the clubhouse, working out in the fitness center, and relaxing at the outdoor pool. The clubhouse space can also host private functions and parties. Downtown Lakeland is a mere 15 minutes away from this scenic and residential community.
Low $200ks – Low $400ks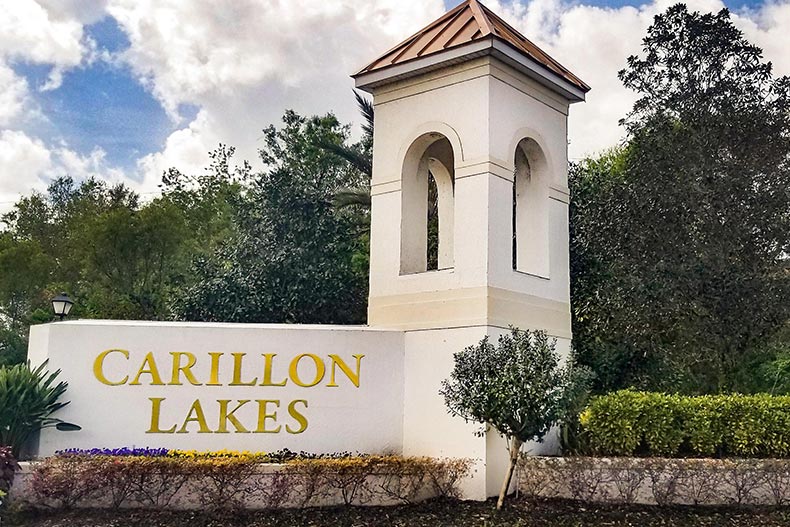 Another Lakeland community without age restrictions is Carillon Lakes. Here, you can enjoy low-maintenance living and amenities such as a clubhouse, a fitness center, a media room, a billiards room, and a library. There's also a pool, tennis courts, bocce courts, and pickleball. Buyers can choose from single-family homes or attached carriage-style homes ranging from 1,400 to 3,000 square feet. Residents enjoy events such as bingo night, ice cream socials, and other gatherings. Also, there are scenic lakes and ponds throughout the community.
Low $100ks – Mid $200ks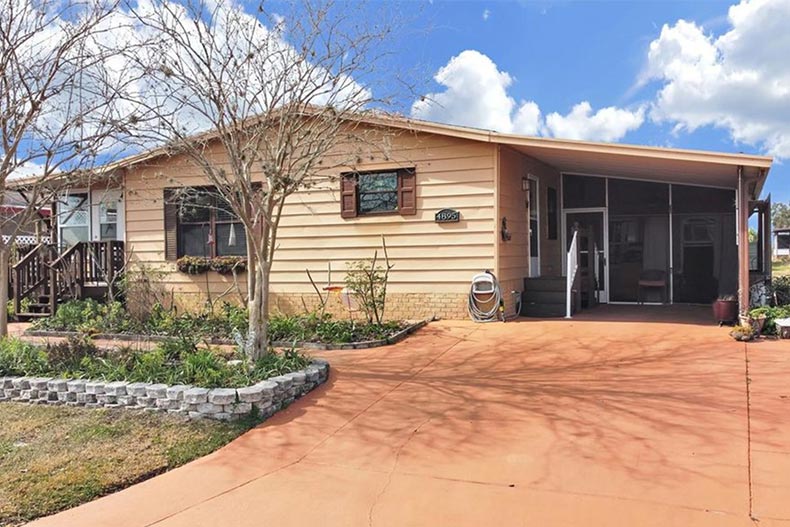 Foxwood Lakes Estates is a 55+ community of single-family homes close to lakes and nature trails. Onsite, there's a clubhouse with a multipurpose room, a library, a fitness center, and a large outdoor pool with plenty of patio space. The two-bedroom, two-bathroom homes offer between 828 and 1,536 square feet. The size and layout of these homes are perfect for active adults hoping to downsize and enjoy low-maintenance living in a scenic residential community.
Mid $100ks – Low $300ks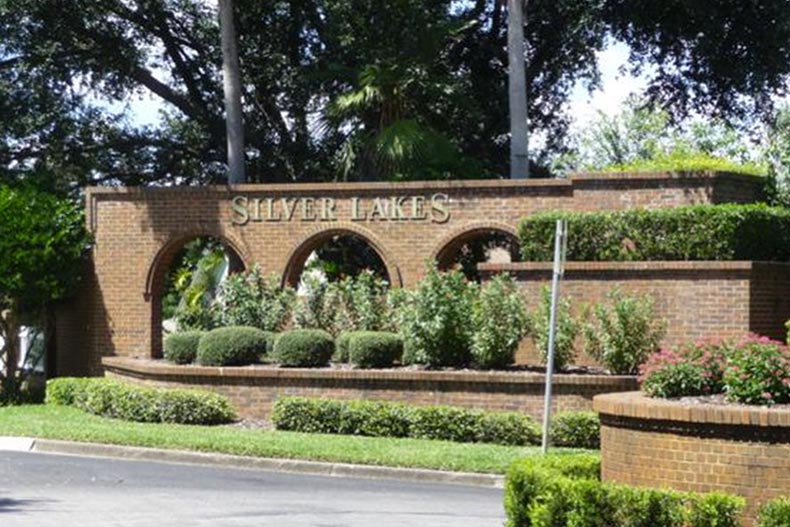 Active adult homebuyers looking for a more intimate experience in their neighborhood will want to consider Silver Lakes, a 55+ community with only 148 single-family homes. The clubhouse includes a sauna, an exercise room, a billiards room, and a library. There's a pool as well as numerous walking and biking trails. Homes have 1,100 to 1,800 square feet, two or three bedrooms, and two or three bathrooms. There's an attached garage with every home and features such as open floor plans and outdoor lanais. Many homes have views of the scenic ponds throughout the community. 
As you continue your search for the best place to live, remember that 55places can help you find the perfect active adult community in Lakeland, Florida. Contact us today!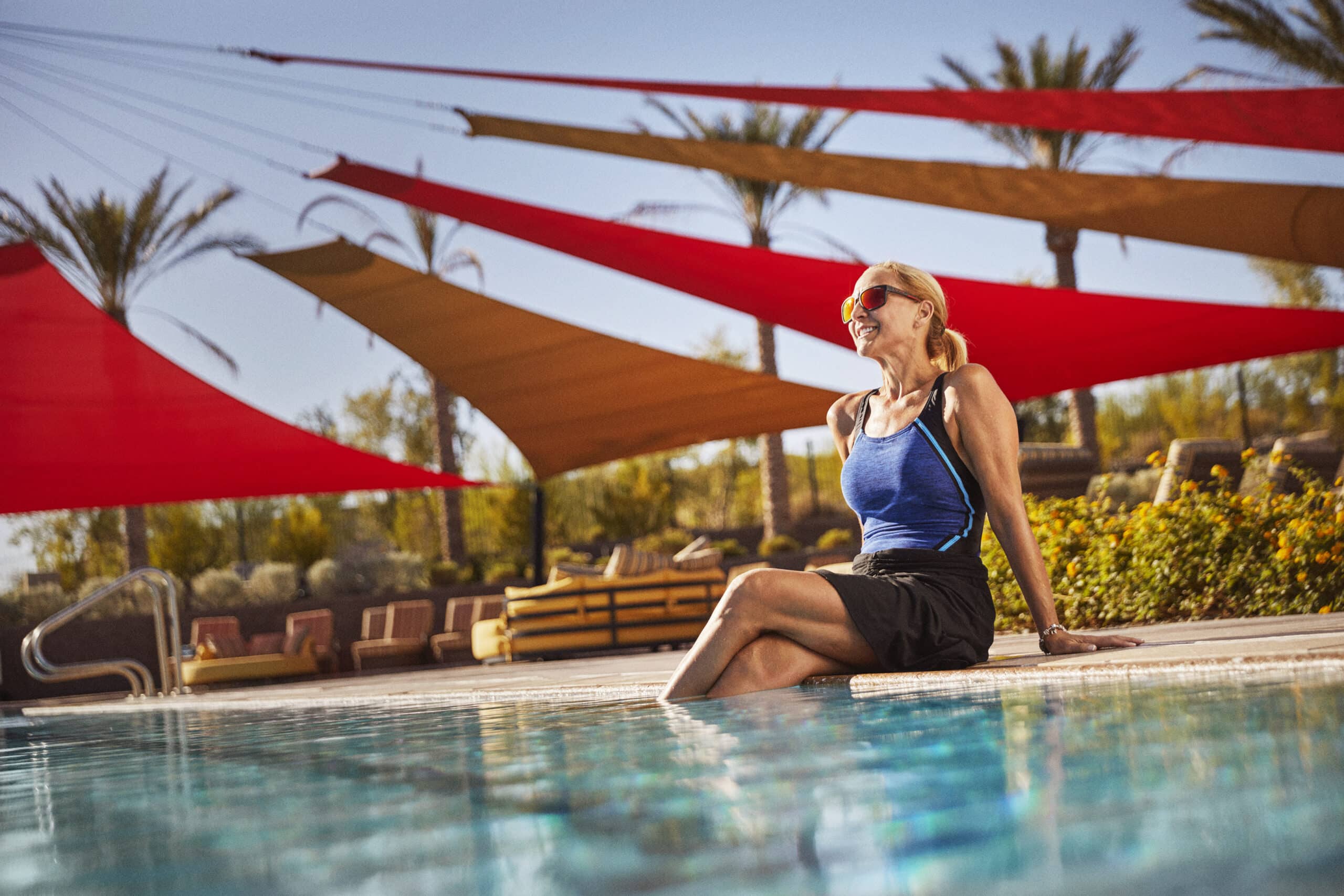 Discover what's next.
To learn more information or connect with a real estate expert, contact us today.