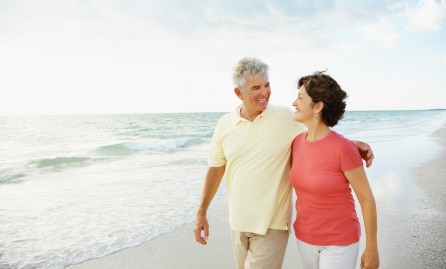 Instead of relocating to a warmer climate year-round, some retirees opt to head south during the chill of winter and return to their hometowns when the weather has warmed. These retirees are often known as snowbirds, because, like birds, they migrate with the seasons. There are many ways to manage a snowbird lifestyle, and snowbirds often say they enjoy the best of two worlds.
While snowbird retirees share a similar migration pattern, they may lead very different lifestyles. Some snowbirds own a second home in a warmer climate, some rent homes in varied locations from year to year, and others opt to spend their winters traveling the southern states in a spacious RV. There is no right or wrong way to manage snowbird living and most retirees develop a plan which works best for their particular situation.
Many seasoned snowbirds advocate a "try before you buy" approach. Instead of jumping into buying a second home in your favorite vacation spot, you might want to try renting a home for a season or two first. This lets you test out the lifestyle and gives you more time to scout out the best neighborhoods in your chosen destination—something which may be hard to do during a regular vacation.
There is also no right or wrong when it comes to choosing a winter destination. Snowbirds come from northern states across the country, as well as from Canada. Many stay on the same coast or general east-west region, such as traveling from New York to Florida or from Oregon to Southern California, but that isn't always the case. East Coast snowbirds may flock to Arizona, while those in Montana may prefer to winter in South Carolina.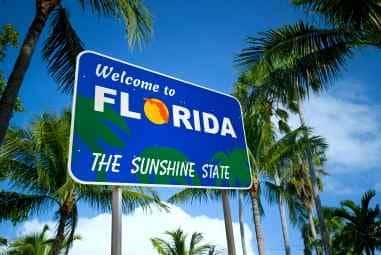 If you're new to the snowbird experience, or are a seasoned snowbird looking for a new winter retreat, there are many fabulous destinations to consider. Florida is known for its fabulous retirement destinations, both inland and along both of its coasts. Just a few communities popular with snowbirds include: Coral Lakes, in Boynton Beach; Marbella Lakes in Naples; and Huntington Pointe in Delray Beach.
On the West Coast, California features several impressive communities which are ideal for wintering snowbirds. Two to consider are Heritage Palms in Indio, and Villa Portofino in Palm Desert. Many snowbirds also opt to spend the winter months in Arizona, the state that is home to Sun City, the first modern active adult community. Great Arizona destinations include those near Phoenix, such as CantaMia, or those in the Tucson area, like Sun City Oro Valley.
Many other communities across the country offer snowbirds ideal winter homes. You could try Solera at Anthem, in Nevada, Hill Country Retreat, in Texas, or Jubilee at Los Lunas, in New Mexico. The beauty of being a snowbird is having the flexibility to plan a lifestyle that fits your own particular needs and desires.