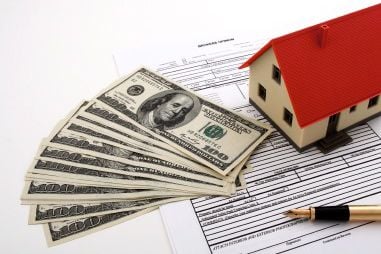 Whether you are looking for your first home loan or you've had mortgages before, it's always a good idea to do some homework before getting a mortgage. This is especially important now that today's more strict guidelines may have changed since you've last shopped for a home loan. Fortunately, the Internet makes it easier than ever to understand your options and make the best decision for your financial needs.
1. How much house can you afford?
The first step toward buying a home should always include an honest look at your debt-to-income ratio and how much you can actually afford. Online tools, like the "How much house can I afford?" calculator at Zillow.com, make it easy to establish your home buying budget. Input your annual income, your available down payment and your monthly debt to see how much you can reasonably expect to spend on a home. Using the advanced options (on the Zillow calculator) lets you include taxes and insurance, and adjust for a comfortable debt-to-income ratio. Financial experts commonly recommend a debt-to-income ratio of less than 28 percent.
2. Understand how different types of loans fit your finances.
There are many different types of mortgages available to help you buy the home of your dreams. The type of mortgage that worked well for you in the past may not necessarily be the best choice for your current situation. It is important to understand the length and terms of the loan, particularly in relation to its interest rate. Fixed-rate mortgages will have a set interest rate for the life of the loan, while an adjustable-rate mortgage (ARM) will have an interest rate that can change after a set period of time. There are benefits and drawbacks to each type of loan, but running the numbers for different loan scenarios can help you find the best choice.
3. Know the difference between mortgage lenders and brokers.
Most homebuyers know that it is a good idea to shop around for a home loan, but not everyone understands the difference between mortgage lenders and brokers. As the name implies, mortgage lenders (such as banks) are the companies which actually lend you the money to buy your home. Mortgage brokers are different because they work as intermediaries between you and the lender to offer you a loan. Working with the lender directly may seem like a way to cut out a middleman, but mortgage brokers sometimes have access to better deals than you could get on your own. Either way, you should compare all of your loan options. Don't expect the lender or broker to be responsible for finding the loan that is best for your needs.
4. Learn how to read the Good Faith Estimate and understand closing costs.
When you are approved for a mortgage, the lender will give you a Good Faith Estimate (GFE) to summarize the terms of the loan and the estimated closing costs. There is a standard GFE form, created by the U.S. Department of Housing and Urban Development, which you can review online, along with a guide on shopping for home loans which explains the GFE in detail. The GFE can be used to discuss the estimated closing costs and compare each element of your loan offers before deciding where to get your mortgage. Buying a home is a major investment, but doing your homework before getting a mortgage will help you find the loan which best meets your financial needs.