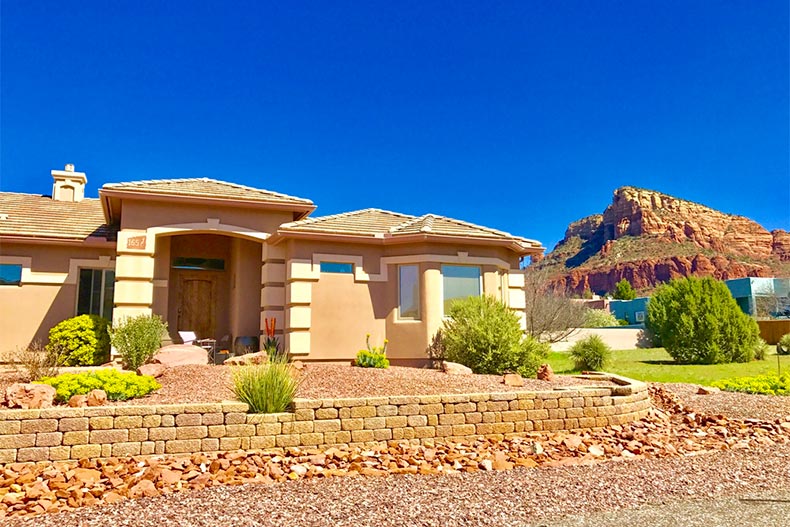 As a former sales manager for one of Del Webb's largest retirement communities, I've helped many people, from all walks of life, purchase a home. Most people were a joy to work with. There is something truly rewarding about helping people make one of the biggest decisions of their lives. There are, of course, occasions when the excitement of buying a new home fades a bit and the issue of money arises.
Trying to negotiate the best price for a new home can be a scary and overwhelming task for some. There is bound to be some tension when two parties are trying to work out an agreement. The developer is hoping to see a return on his investment and buyers are rightfully looking for the best deal.
So what is the best way to go about getting that deal? Here are five important things to keep in mind when trying to find the right home at the best price.
1) Do Your Research
Visit several different retirement communities to be sure you know how prices compare. But remember, real estate is all about location, location, location. Don't expect that just because Happy Acres is selling their 1500-square-foot ranch for $200,000, that the more desirably located community of Sunny Farms must sell an equally-sized home at the same price.
Still, an informed buyer always has the upper hand. If you walk into a development's sales office and know the prices and offerings of their competitors, you are better prepared to negotiate.
2) Be Flexible
In real estate, every home and every home site are unique. Some are more in more demand than others, thus making them easier for developers to sell. If you are willing to compromise on the floor plan, home site, date of completion or included/optional features, you may be able to negotiate a more desirable sales price. You can't assume that because a developer is offering a great deal on a home backing to a busy road that they are going to get the same deal on a home site with a beautiful view of a lake.
3) Look for Inventory Homes
Let's face it, everyone knows the supply vs. demand game. If a community has a large inventory of pre-built homes (often called "spec homes"), they are more likely to offer incentives to reduce their inventory.
Also, timing is important. Many builders often have a larger inventory and a stronger desire to sell these homes in the last few months of the year. But don't wait too long, once the inventory is sold, the incentives tend to go away.
4) Be Willing to Wait
If you buy on your first visit to a retirement community you may never know if you really received a great deal. Now there are those occasional opportunities when you walk into a sales office for the first time on the last day of their Sale of the Century and you know it's right to buy now, but these instances are rare.
If you take a few weeks to do your research you are likely to get a better understanding of what is the best opportunity. While you wait, you may find a developer will lay further incentives on the table. However, if you wait too long, you may find you are getting an additional $10,000 in "free" add-ons, but due to demand, the base price of your model has gone up $20,000.
5) Don't Come in Swinging
Many new home communities do not negotiate price (unlike the resale home market). However, oftentimes, these communities will have incentives. Usually, the incentive is the same for everyone who walks through the door.
Still, many seasoned sales people may not lay the best offer on the table to begin with. If you do come in swinging, they may hold back their best offer for a while in the negotiations to make you think you got the best deal. Usually you are better off saying to the sales associate "What are the total incentives available on this home, so we can better compare it to other communities we are looking at?"
My point is, if you follow steps 1 through 4, you will be in a much better position to negotiate a better price than if you put up a tough fight from the moment you walk in the door. And, of course, you will never know if you are getting the best deal unless you ask for it! Searching for the perfect retirement community can be a long process, and you might be tempted to take the first "deal" that is presented.
Don't be afraid to take your time, do your research, and be flexible in your demands and time frame. You might be surprised by what opportunities present themselves for that perfect retirement community.