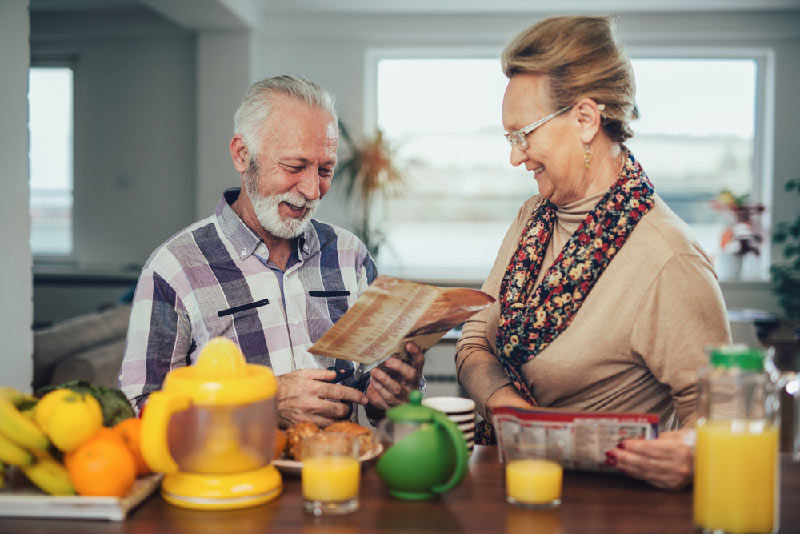 No matter how well we plan for the future, there are some things we just can't foresee. Planning for retirement is one of the most thought-out, long term processes, as well as one of the most important financial journeys we can undertake. Unfortunately, retirement finances are just as subject to volatile changes in the market as any other investments.
Many seniors have seen their assets severely cut during the last few years and may wonder what this means for their retirement options. If you were affected by economic downturns and fear that you now must work longer and put off your long awaited journey into comfortable retirement living, consider some other factors first.
Perhaps Florida or California were at the top of the list, but are no longer an option due to high relocation costs or other financial reasons.
However, enjoyable retirement living is still possible on a budget. The most cost effective factors to consider are distance from current residency, living expenses, and taxes. While active adult communities got their start in the popular destinations such as Florida and California, development has significantly expanded to other areas and continues to do so.
North Carolina
A great four season climate with mountains, forests, beaches, and islands make North Carolina a perfect place to live. It has been mostly exempt from the real estate roller coaster, which is good news for Baby Boomers who are concerned about property values in the future. North Carolina also has some of the best health care in the country.
South Carolina
If you like North Carolina but find it a little too industrialized for your taste, you will love South Carolina. This state features some of the lowest overall tax burdens and the great weather and affordable housing can't be beat. Whether mountains or beaches are your preference, South Carolina has it all.
Georgia
Many people 55 and over have chosen Georgia over adjacent Florida and continue to do so. Georgia allows you to maintain a higher standard of living due to affordable living costs, while enjoying the spectacular Southern hospitality of its native residents.
Nevada
Nevada is one of the states that has no income tax. While it has a reputation as a gamblers paradise, it is actually a very affordable place for relocation due to low property taxes and low prices. Friendly weather, less congestion than its California neighbor, and great cultural attractions make Nevada also an enjoyable choice for retirement living.
It's All Relative
All of these states boast a good number of active adult communities by respectable developers. If you happen to live in one of these states currently, staying in the area is a good cost effective option for retirement living. Moving costs and travel expenses for family visits will be kept to a minimum. If you live in one of the adjacent states, relocating will still provide bang for your buck. Also, living in an active adult community allows you to keep working if you want due to desirable location.
Everything is relative, and what came down must go up. While portfolios were generally larger a few years ago, housing prices were also higher and it took more money to buy. While investments shrank, so did housing prices. In the end, a home is a solid, long-term investment, and most people who buy into an active adult community will make that their final housing purchase.