As you approach retirement, you've likely thought about retirement income and wealth preservation, whether you plan to retire in the next few years or further down the road. You may have also wondered how your credit score may factor into your financial preparation for retirement, especially if you have lower credit scores. Luckily, it's never too early or too late to consider how your credit score might affect your retirement.
Although you certainly can retire and buy a retirement home with a low credit score, the larger question about how credit scores might affect retirement is a complex one. By exploring the relationship between credit scores and retirement finances, you can become better equipped to set a goal for your own credit score.
Keep reading to learn more about the role of credit scores in planning for retirement and buying a retirement home.
Credit Scores and Retirement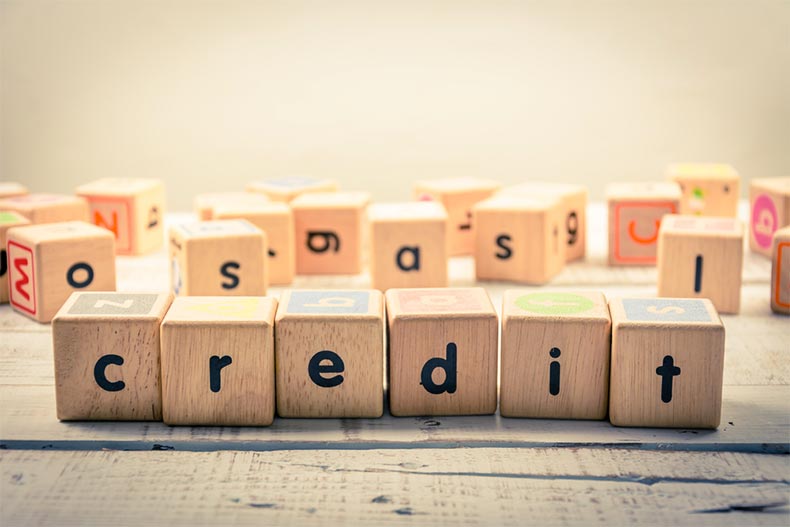 Credit scores do matter in retirement—the better the credit score, the more benefits and advantages it can bring. As such, even active adults with low credit scores can work toward improving and building their credit over time, both as they prepare to retire and during retirement.
Importantly, active adults should know that retirement status, age, and source of income don't affect their credit score. The decision to retire has no impact on your credit score, and neither does your age or a change in your sources of income. Rather, credit lenders rely on five main factors to calculate a credit score: payment history, length of credit history, credit utilization, diversity of credit portfolio, and amount of new credit lines.
Across these factors, payment history and credit utilization have the greatest weight when it comes to determining your FICO credit score. Payment history refers to consistently making payments on the credit card on time. Credit utilization reflects a slightly more complex figure that looks at how much available credit a person utilizes. Typically, those who use more than 30% of their available credit can see a negative impact on their credit score.
While active adults can retire with a low credit score, the credit score could lead to high-interest rates, expensive insurance premiums, disqualifications from better credit cards, and even a delay in your ability to build wealth. The years leading up to retirement, therefore, represent an ideal time to improve your credit score and gain more financial security.
Retirement Income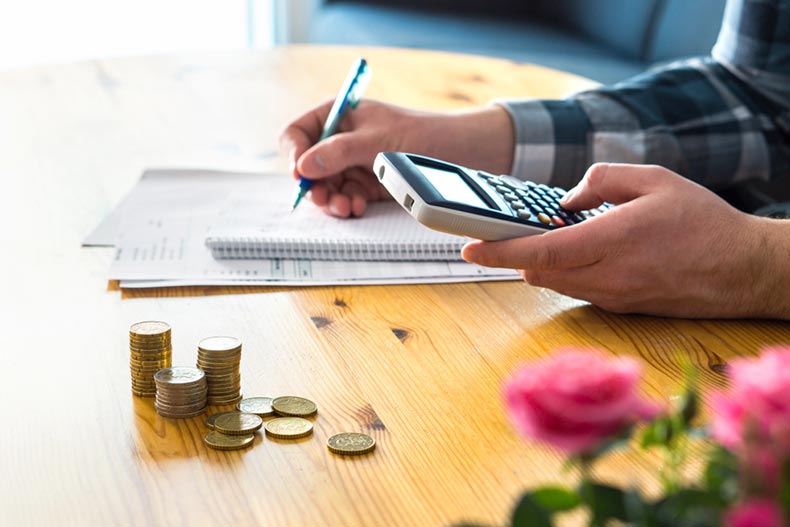 For many retirees, determining "income" without a traditional paycheck can be tricky. However, there are several types of retirement income that will be considered by lenders when applying for mortgages. One of these is Social Security and another is often a contribution plan, such as a 401(k). Retirees can even use a combination of the two, relying on their savings at first and then transitioning to Social Security.
Retirees who have a large number of investments can also use the worth of their assets as income. If investors are using their assets as proof of income when applying for loans, lenders often use specific methods to calculate the amount of monthly income the retiree will receive. Regardless of the type of income that homebuyers are receiving after retirement, it's important to have a low debt-to-income ratio in order to get the most out of the homebuying experience.
Buying a Retirement Home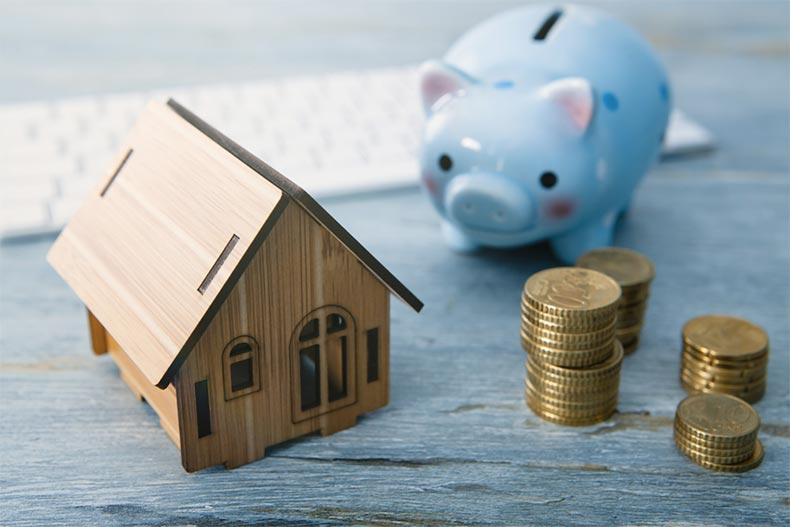 For active adults with lower credit scores, the decision to buy a retirement home or a vacation home may seem intimidating or even impossible. However, the bottom line is that you can still buy a retirement home and obtain a mortgage even if your credit score isn't the best. While having a good credit score can help make the homebuying process easier, a lower score doesn't necessarily exclude you from purchasing a new home.
Generally, the lower the credit score, the higher the interest rates. Therefore, low credit scores can lead to higher debts and expenses over time. Certain types of loans, such as those from the Federal Housing Administration (FHA), also require higher down payments from those who have lower credit scores.
Oppositely, those who have achieved high credit scores can often find lower interest rates, which saves them money over time and provides more options for which loans and lenders to choose. While you can still buy a retirement home with a low credit score, those with higher credit scores can take advantage of better financial prospects when applying for mortgages.
Retirement Mortgages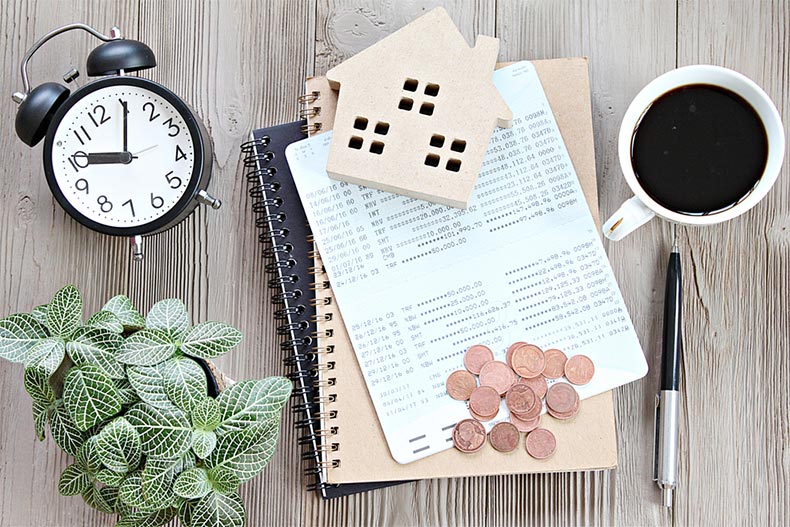 One of the most influential ways that a credit score can affect retirement relates to the score's impact on loans and home mortgages. Credit scores can play a major role in the ability to obtain a mortgage as well as the quality of the mortgage rate. Since every mortgage lender has its own credit score guidelines, even active adults with low credit scores can often still find a mortgage. However, those with higher credit scores typically have far more options to choose from when it comes to finding the right mortgage lender.
In addition to credit score, several other factors also determine the mortgages, rates, and financial options that retirees have when buying a retirement home. Importantly, retirees have to prove that their retirement income qualifies them to afford a certain home. Mortgage lenders also take into consideration how much debt people have in relation to their income. Active adults who want to improve their credit score before retirement may also consider how they can pay off some of their debts.
Further, when trying to obtain a retirement mortgage, it's important to decide whether the retirement home will be your primary or secondary residence, especially if you want to keep your current home. Primary residences typically receive better mortgage rates than secondary residences.
How to Improve Your Credit Score in Retirement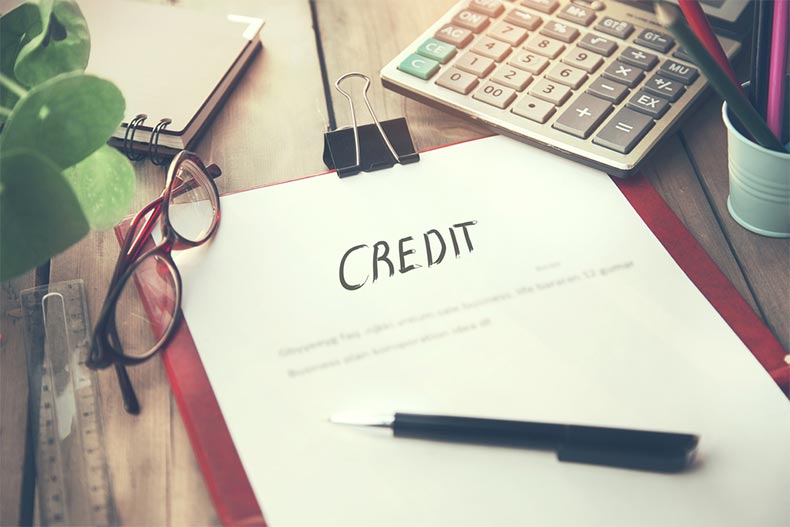 All things considered, active adults can retire and buy a retirement home with a low credit score. Yet, it's never too late to raise your credit score and improve your financial prospects. When it comes to financial planning and goals, active adults should take a close look at their credit scores.
Primarily, retirees should keep their credit card accounts open rather than closing all credit cards into retirement. Keep one or two credit cards active and use them to extend your credit history and build a solid payment history. If you want to consolidate your credit cards in retirement, then try to keep the accounts with the longest credit history, since it has such a positive influence on credit score. As you develop a longer payment history with good payment habits, your credit score will continue to improve.
In order to continue making payments on credit cards during retirement, try to keep the balances low. Avoid spending more than you can pay off each month. By paying your credit card balance each month, you incur no interest charges and boost credit score at the same time.
It's also a good idea to monitor your credit reports regularly. When you make your credit card payment each month, take the time to check your credit report for erroneous charges or signs of identity theft. You can also view your credit score to make sure that the score begins to incrementally improve.
Even though you can retire with a low credit score, you can also build better credit throughout retirement. The wise financial strategy to continue building credit during retirement can help you save money in the long run and achieve your dreams of buying a retirement home.
Throughout retirement, you can make sure that your credit works for you. However, since everyone has a different financial situation as they head toward retirement, make sure to consult a financial professional for financial advice.