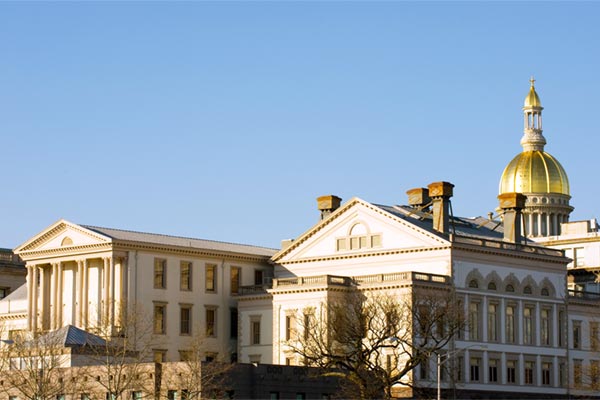 Residents of New Jersey could reap the benefits of a loophole on property taxes.
New Jersey has never had the best reputation when it comes to taxes. According to USA Today, NJ residents pay out an average of 12.2 percent of their income to the government and Garden State property taxes are the highest in the nation ($8,700 on average).
This reputation predates the most recent round of tax laws enacted by Congress, which don't do most New Jersey homeowners any favors. Because of the tax plan's $10,000 cap on deductions for state and local income as well as state and property taxes, this would take another chunk of cash out of the pockets of homeowners. It would certainly affect plenty of 55+ residents.
Earlier this month, however, New Jersey Governor Phil Murphy signed into legislation a new state law that allows homeowners to declare property taxes as charitable donations. That makes them deductible on your next IRS filing. Specifically, property owners will be able to "donate" as much as 90 percent of their property taxes in exchange for tax credits. For residents in Northern New Jersey, where a property tax bill exceeding $15,000 is not uncommon, this would be a welcome relief.
The new law won't go into effect for another two months. However, that gives the state government plenty of time to figure out how homeowners can choose to submit these taxes as charitable funds even though they're often paid through a mortgage company. There's also the tricky issue of whether or not the federal government and Internal Revenue Service will actually allow this tax loophole to stand. So far the reaction hasn't been entirely positive.
New Jersey is following in the footsteps of New York, whose governor signed similar legislation into effect last month. Various states such as Connecticut and California are considering following suit.
Thankfully, there are already multiple ways in which New Jersey provides tax relief to those 55+. The state's homestead exemption includes a clause for senior homebuyers and the Property Tax Reimbursement Program ("Senior Freeze") reimburses eligible senior citizens and disabled persons on property tax increases. Retirement funds, Social Security, Railroad Retirement benefits, and military pensions are also non-taxable in the state.
If you'd like to learn more about local real estate taxes, you'll find ways to do that here.