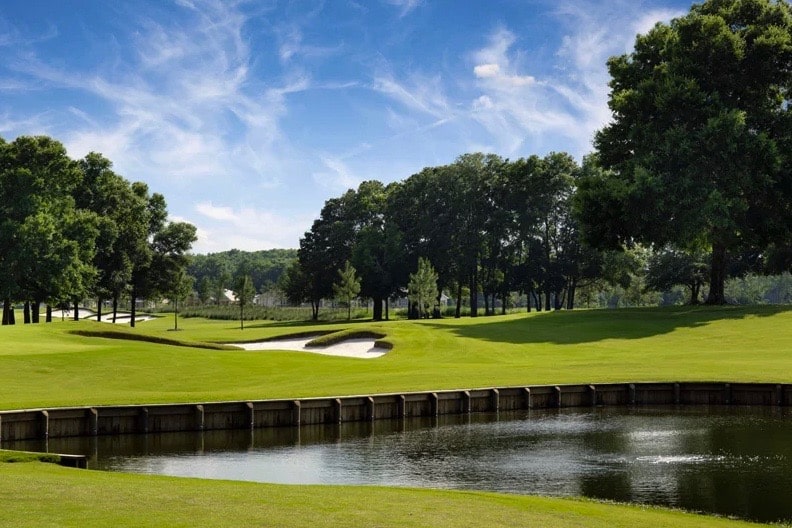 Trilogy Golf Club at Ocala Preserve was named an exceptional hybrid golf course in 2016 by Golf Digest. The course, which was designed by PGA Tour star Tom Lehman and golf architect Tripp Davis, is a hybrid golf course because of its creative and unique small-scale routing and artful design.
The golf course provides flexibility for playability, challenge, time commitment, and environmental impact and can be enjoyed in multiple configurations for a different experience each time. It can be played as an 18-hole championship round, short game in less than an hour, or anything in between.
The beauty of Trilogy Golf Club at Ocala Preserve is that it can be played in a variety of ways for a world-class experience. It has one par 5, one par 3, and four par 4s, and each par 4 can be played as consecutive par 3s and the lone par 5 as three one-shot holes.
Ultimately, Trilogy at Ocala Preserve's golf course can be played as both a 6-hole par 24 and an 18-hole par 54. Its design also incorporates traditional golf course styles combined with the course's natural surroundings, making it an eco-friendly golf course.
This revolutionary course, which has been called one of the most creative and unique short courses in America by Golf Advisor Mike Bailey, appeals to players of all skill levels, from the avid golfer to the novice player. The options at Trilogy at Ocala Preserve make the game fun and enjoyable for all.