Is humidity a factor in your retirement destination? Do your aching joints tell you when a storm is coming? You've heard about this phenomenon, if you haven't experienced it. Studies published by Harvard about how weather affects human health publish contradictory results. But as anyone with arthritis knows, it seems like we can feel barometric pressure in our joints and old injuries. 
If you're like this author—who can feel a storm coming by the ache in that one bad knee—you'll be eager to retire in a low-humidity state. The team at 55places.com is here to help you choose the ideal spot. Read on to learn about the best states for low-humidity living.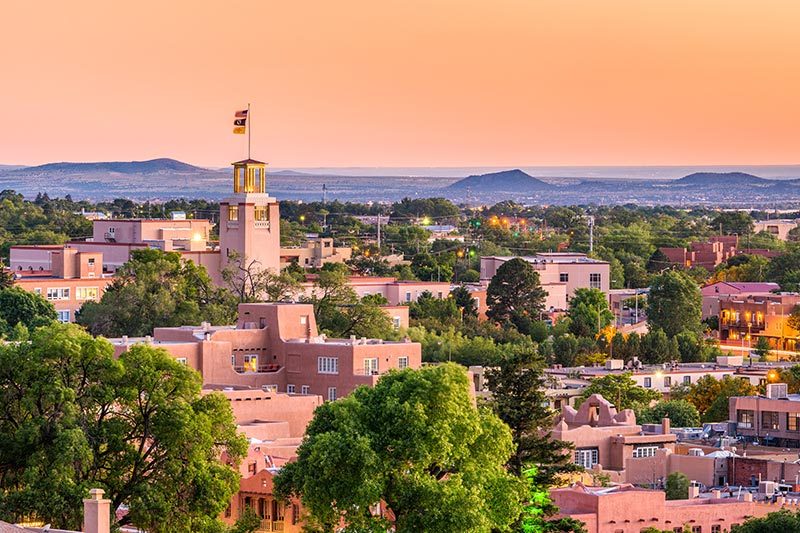 NM is nicknamed "the land of enchantment" because it's utterly beautiful. You'll fall in love with this state if you love huge skies, low humidity, mild winters and breathtaking scenery. That's why it's number one on our list.
Retirees love it for the following:
Low cost of living

Extremely low tax rates 

Reasonably priced health care 

And endless opportunities for outdoor enjoyment
New Mexico is an outstanding choice if you'd like to spend your retirement golfing, horseback riding, or touring museums. You'll have plenty of opportunities for outdoor activities. Expect around 280 sunny days yearly, mild precipitation, and four distinct seasons. We should mention that summers can be blisteringly hot.
The trick to retiring in this state is choosing a community that hires excellent staff and takes security seriously. Suburban communities are often your best choice. Unfortunately, big cities like Albuquerque have a reputation for heavy traffic and crime. So, tour some senior-living communities outside the urban jungle.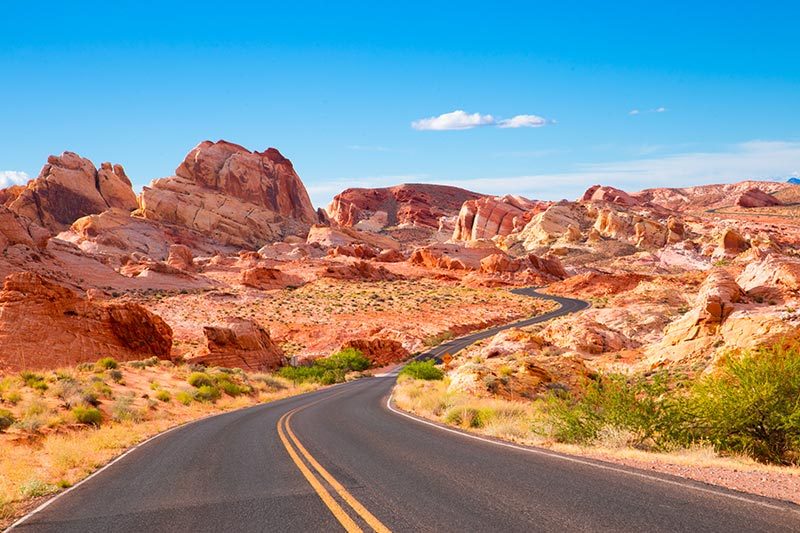 If you enjoy gambling, you'll love NV! You don't need to live in Las Vegas to hit the slots or play cards. Virtually every gas station in the state has slot machines ready and waiting. 
The weather in Nevada is low-humidity, except for July and August when it can get muggy. That's why it's number two on our list of low-humidity states for retirement.
Desert summers can be sweltering, and locals joke that the seasons consist of summer, summer, summer, and cold. So spend those weeks blissfully indoors with your air conditioner or poolside at your retirement community. 
Retirees love NV because there is no state income tax. Property taxes are also relatively low, and there's a ton of culture to explore that's constantly changing.
Las Vegas is the cultural epicenter of the state and is home to world-class:
Dining

Theater and shows

Concerts

Other entertainment
But outside Vegas, locals enjoy breathtaking scenery, hiking, rock climbing, and hunting. You'll never be bored in Nevada.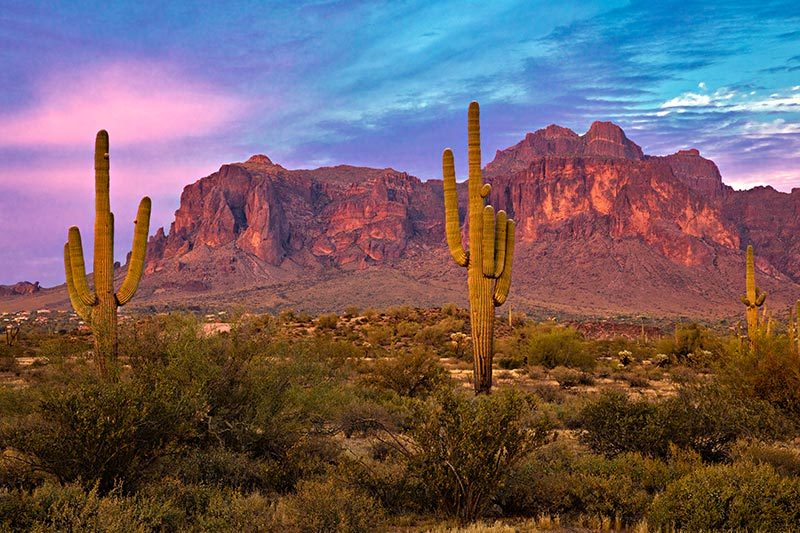 The deserts of Arizona are hot, dry, and beautiful. Known as "the Grand Canyon state," AZ has a lot to offer in gorgeous scenery and open skies. Residents enjoy about 300 sunny days every year. But a yearly monsoon season starts around June 15 and lasts through September. It brings significant humidity, flash flooding, road closures, and outstanding lightning storms, which can be stunning for humans but terrifying to pets. 
Sedona, AZ is a welcoming home for artistic retirees. If you'd prefer a more mountainous community, check out Flagstaff. 
AZ culture can be a little different if you're coming from New York. Arizonans are known to cherish their freedoms. Out-of-towners might be shocked the first time they see bikers on the road without helmets, and it's an open carry state.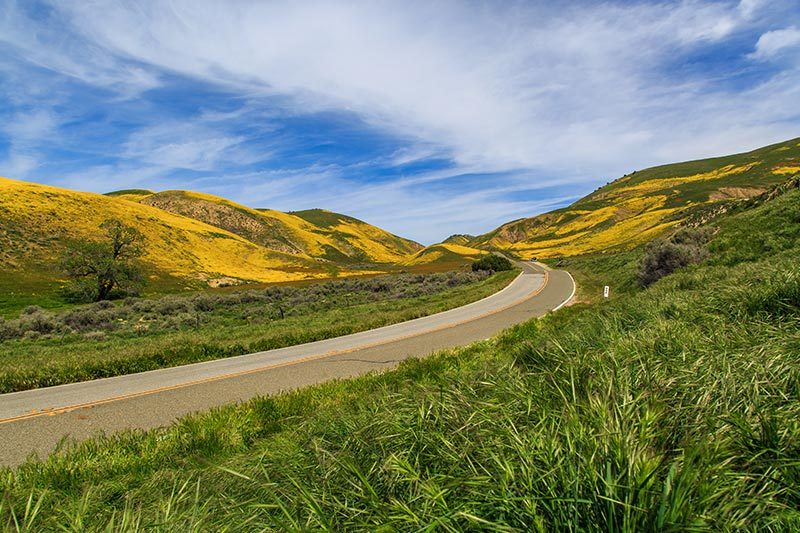 Both northern and southern California can be very humid, but the central part of the state is an arid desert. There, the residents appreciate upwards of 270 sunny days per year. Precipitation is light, and it might snow once every few years. The snow doesn't stay long, maybe a day or two. 
Retirees love central CA for the:
Vast desert scenery and enormous mountains

Outdoor activities all year long

Easy access to world-class vacation spots 

Easy access to the coast
There are plenty of tribal casinos in the state if you enjoy gambling. Also, the Nevada state line is only a few hours away, and just beyond that is Las Vegas.
In Central Cali, the good news is that you're mere hours away from world-renowned medical facilities like Loma Linda hospital and UCLA. The bad news is that living costs are relatively high compared to the rest of the nation, and taxes are usually high. The state is also prone to earthquakes and wildfires, making homes there expensive to insure. That's why Central California is number four on our list.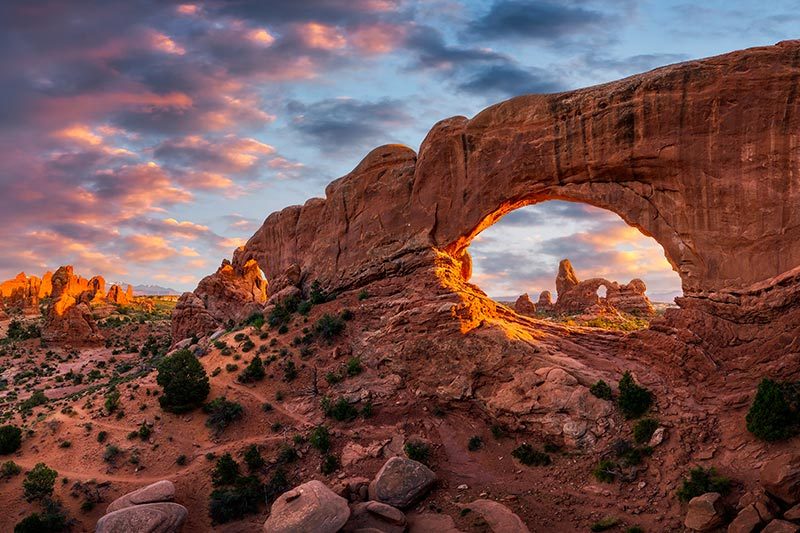 The word "stunning" is often overused on the internet. But the landscape in Utah is truly stunning. If you love incredible mountain views, vast swaths of uninhabited terrain, and very light traffic, the "beehive state" might be perfect for you. 
Utah is a semi-arid desert, and the only real humidity occurs in December. It's one of the driest states in the whole nation. Summers can be scorching, and winters can be frigid but also dry. Unlike some other desert states, residents enjoy four distinct seasons.
Retirees love Utah for the:
Incredible scenery

Outdoor activities

Wildlife watching

Low taxes
Many parts of Utah remain unsettled, and it can be a long drive to quality medical facilities. Keep that in mind when touring retirement communities.
Which Low-Humidity State Is Best for Your Retirement?
Every low-humidity state has unique culture and weather. The key to choosing the best 55+ community is to seek the guidance of an industry expert who will help you select the best location.
To discover exciting 55+ communities anywhere in the U.S., contact us at 800-928-2055 or visit 55places.com. Our experts are standing by to walk you through the process and help you make a smooth transition from your current home to a 55+ community.