There are many factors in deciding where to retire, and the weather can be one of them. With plenty of time to golf, hike and walk, or just enjoy the outdoors, many retirees want to live in a place with a pleasant climate. Luckily, many of the states with nice weather also offer additional benefits for people over 60.
Here are the four best states for a low-humidity retirement.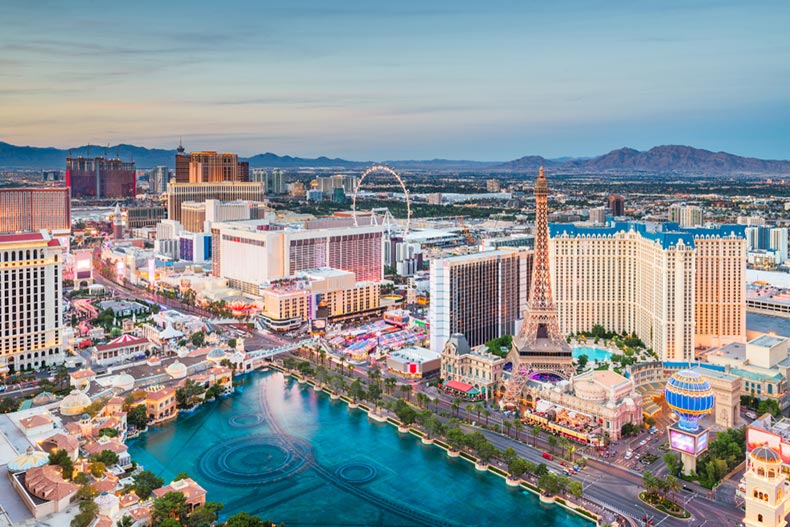 Not surprisingly, a state known for its desert climate is a place with low humidity. Las Vegas is one of the least humid cities in the U.S. and home to 30 of Nevada's 45 active adult communities. Nevada also gets up to 300 days of sunshine a year, meaning residents can take advantage of outdoor opportunities like golfing, hiking, and biking all year.
Nevada also offers other benefits for adults over 50 and retirees. The state has no income tax, so even income from retirement accounts or Social Security is not taxed. Property taxes are also low.
One popular area around Las Vegas is the Summerlin development. Summerlin is a planned community on the west side of the big city with easy access to the McCarran International Airport and the Strip. Sun City Summerlin, a Del Webb community, is Las Vegas's largest age-restricted community with over 7,700 homes.
Prospective homebuyers can also find new homes at Regency at Summerlin and Trilogy in Summerlin, both of which offer single-family and attached homes in mid-sized communities.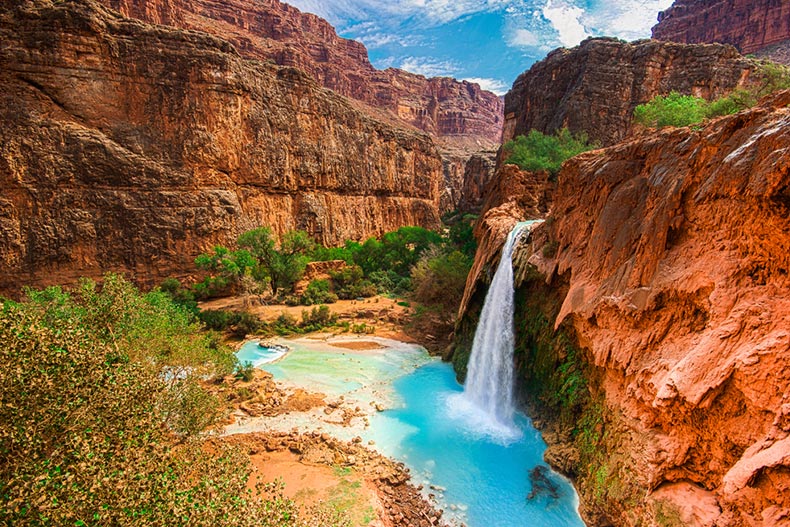 Like Nevada, Arizona offers an arid climate, and it also has many more active adult communities. Spread across the state are 166 communities in a range of sizes, prices, and styles. Phoenix, in particular, is a city with low humidity, a relatively affordable housing market, and great opportunities for active adults. Nearby parks, preserves, and forests offer hiking, walking, and biking trails.
The Phoenix area is home to 87 active adult communities including Sun City, the largest active adult community in Arizona and the second-largest in the U.S. With over 27,000 residences, the community is its own city and includes 11 golf courses, 19 shopping centers, and seven recreation centers.
Retirees can also find much more intimate communities like Bel Agave and Sterling Grove, which each have less than 100 homes.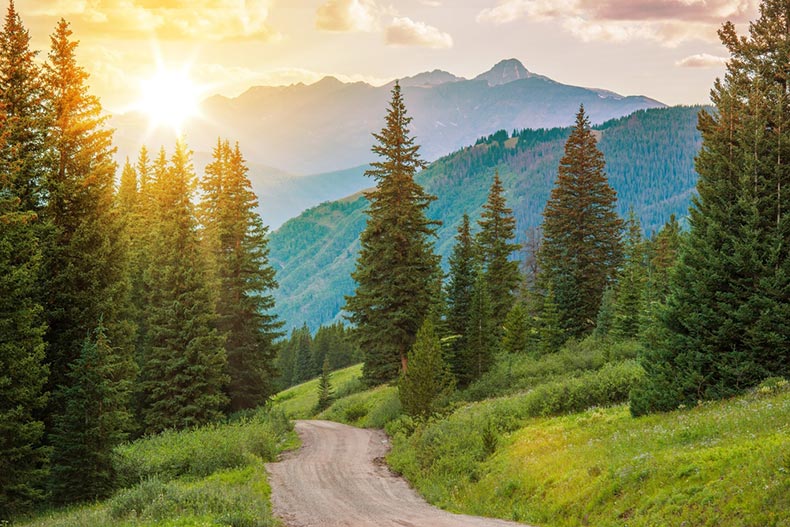 Although not typically thought of as a retirement state, Colorado also offers low humidity with a fluctuating climate. Since it is not the desert, Colorado experiences a variation in seasons while remaining relatively light on humidity. Denver is one of the least humid cities in the U.S. and has on average 245 sunny days a year, even in the snowy winter. With the varied climate, retirees can ski or snowshoe in the winter, hike in the summer, and enjoy the scenic Rocky Mountains any time of year. Retirees have the added benefit that Social Security and retirement income are only partially taxed, and the state's property taxes are also low.
All of Colorado's 63 active adult communities are situated in the greater Denver area between Fort Collins and Colorado Springs. Prospective homebuyers who want to live in Denver will want to look at the popular Windsor Gardens, which has almost 2,700 condos and attached homes available for resale.
Those who want to live outside of town with scenic views of the Front Range might want to consider new developments like Rhyolite Ranch, just south of Denver, or Skyestone, north of Denver near Boulder.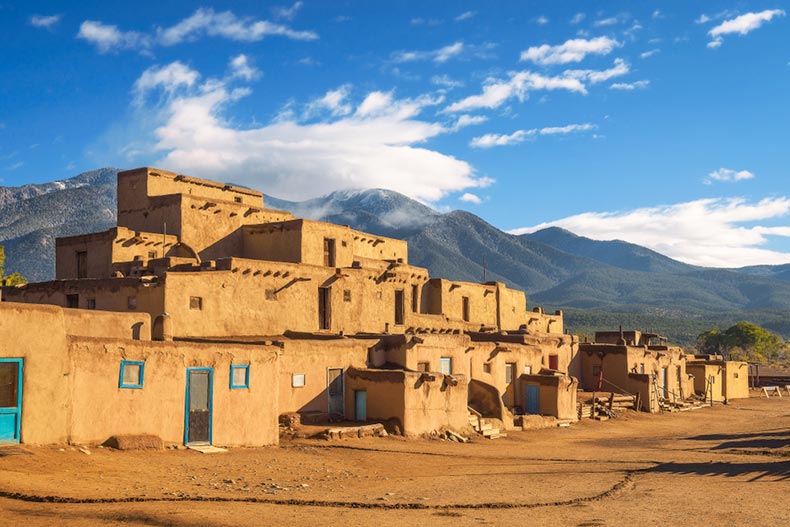 New Mexico is one of the least humid states, but it isn't as tax-friendly for retirees as others. While Albuquerque and Santa Fe made the list of the 100 least-humid cities in the U.S., the state partially taxes Social Security, pensions, and other retirement income. However, for active adults who want to enjoy the 250 sunny days a year, low cost of living, and millions of acres of recreational land, New Mexico is a great place to retire.
New Mexico is home to eight active adult communities, all of which are located in the greater Albuquerque area. One of the most popular communities is Del Webb at Mirehaven, a new community that will include 538 homes when completed. Prospective homebuyers can customize single-family homes with scenic views of the surrounding mountains.
Another popular community is Jubilee at Los Lunas, which offers new and resale homes at the base of the El Cerro de Los Lunas Mountains in the Huning Ranch master-planned community. This community offers many amenities, but residents of Jubilee have their own clubhouse, pools, and tennis courts.