6 minute read
A retirement community can be a great way for retirees to enjoy a fulfilling and independent lifestyle while benefiting from a supportive environment that caters to their unique needs. These communities are residential areas, similar to any other you may live in except for their focus on providing amenities that appeal to retired adults.
These types of communities are becoming increasingly popular. In this article, we'll explain what you should know if you're considering a move into one. We'll look at the benefits, the factors you should consider, and how you should prepare for your move.
Benefits of Retirement Communities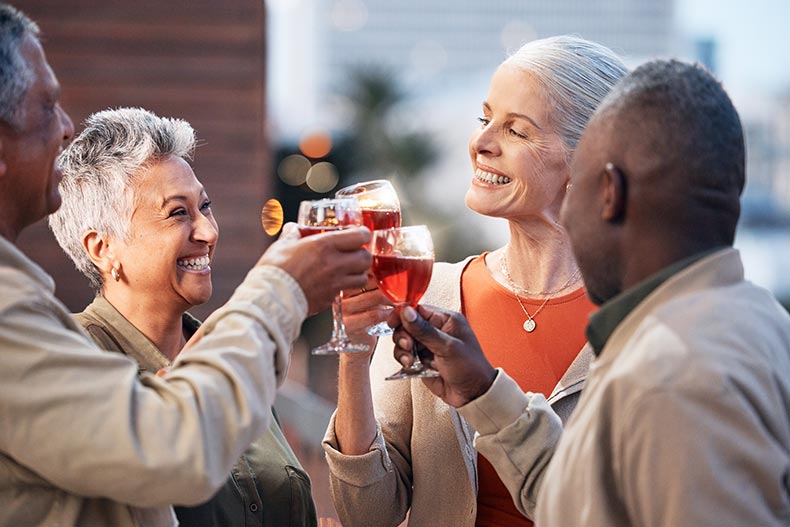 Let's first talk about some of the major reasons people choose to move to a retirement community. Understanding these is the first step to deciding whether such a move is right for you.
Social engagement and companionship: When retirement comes, many people miss the companionship they find in the workplace. Retirement communities have a strong focus on community bonds, with activities and events to keep you engaged.
Maintenance-free living: As you age, the day-to-day tasks of property upkeep can become more difficult. Retirement communities feature landscaping, housekeeping, and maintenance services so you can focus on enjoying your life.
Health care and support services: The need to go to the doctor increases as you age, while mobility options decrease. With on-site medical facilities and staff, retirement communities provide a solution to that problem.
Factors To Consider Before Moving
There are two major decisions to make regarding a future in a retirement community: whether you want to move to one and which one to move to. The factors below are things you should consider when making those decisions.
Financial Considerations
How much your new lifestyle will cost you could determine whether you want to make the move it all. To evaluate the options look at any initial entry fees and monthly costs associated with each community on your shortlist. Pay attention to the contracts and fee structures so you'll know exactly what you'll be getting yourself into. Then compare that with your current living expenses to see what changes you can expect from your current standard of living. When evaluating the costs, remember to take into account the benefits that you'll be getting for your money.
Location and Lifestyle
Where you move to is a major decision. Perhaps the first decision you'll make when creating your shortlist is to decide whether you want an urban, suburban, or rural setting. Unless you're specifically looking for a change, finding a setting that has a familiar feel can help ease the transition. Next, look at how close your options are to friends and family. Maintaining those connections in your new home can help ease the transition. Finally, ensure that the recreational and cultural activities available in the community align with your personal interests.
Health Care Services
Aging brings about many health issues. One of the big benefits of a retirement community is the availability of health care services. When choosing a community to live in, the services it provides should be a big factor in your decision. In addition to the basic medical facilities and staff qualifications, make sure your chosen community has any specialized care that you may require. In the event of an emergency, you want to know that help will arrive promptly. A good retirement community will have plans in place for emergencies such as fires, natural disasters, and health-related issues.
Amenities and Services
Many retirement communities go above the basics we've discussed so far. Common amenities include meal plans and dining facilities, a gym for members to work out in or take a wellness program, and transportation services. Although many communities offer these, the quality of each will vary from place to place. Some 55+ communities have unique amenities, such as golf courses or tennis courts. Figuring out what's important to your lifestyle and looking for a community that has amenities that will help you maintain that lifestyle will help you find the right fit.
Planning and Preparation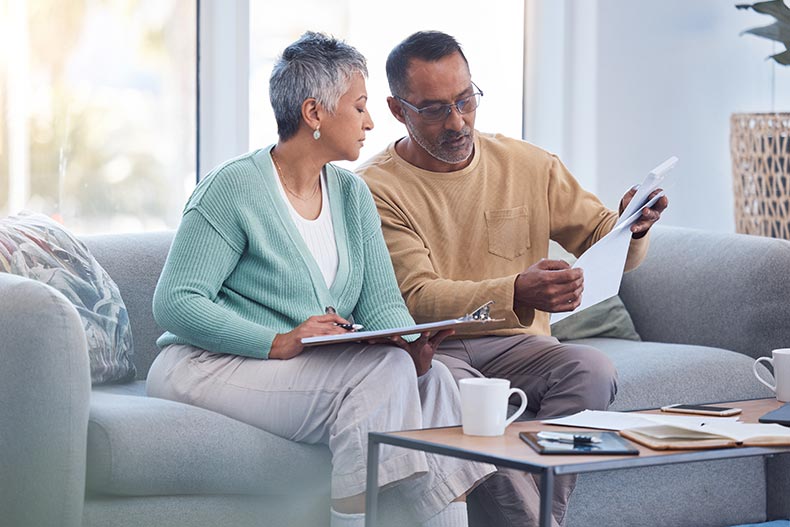 Now that you know what to look for, we can talk about the process of actually choosing your retirement community and then making the move. As with most big life changes, you'll want to take the time to properly plan to ensure everything goes smoothly.
Research and Visitation
The first step is to research the retirement communities in the area you'd like to live in. Find the communities that meet your requirements and make plans to explore them further. Read online reviews from residents, compare the costs associated with it, and slowly start building your list of potential new homes.
Communities usually offer open houses and tours that will let you get a better feel for which ones suit you best. With your list of options narrowed down, make plans to visit the ones remaining. When there, ask any questions you may have and try to imagine yourself living in the community.
Legal and Financial Considerations
Moving into a retirement community will require you to sign several contracts and other legal documents. It's important that you have a lawyer look over these documents to ensure that there are no unexpected clauses you don't find out about until it's too late. Have the lawyer explain everything to you in plain language so you're well-informed.
A financial advisor also has a key role to play in your decision-making process. They'll be able to provide you with a detailed breakdown of the costs, help you create an apples-to-apples comparison of the various options, and tell you how well each option will fit in with your financial situation.
Downsizing and Transitioning
A factor that many people don't consider when planning the move to a retirement community is that the living space is often smaller. This means you'll have to get rid of some of your possessions so you'll have enough room in the new space. If you're attached to your belongings, this might be an emotional experience. Begin the process of deciding what you'd like to keep and what can go early in your journey. Measure the new space to see what furniture items will fit and where you'd like to put them.
By the time you're moving into a retirement community, you've likely made several moves before. This one is no different in that regard. Determine the exact date you'll make the move and plan for a moving company or friends to help you transfer your belongings. Notify any utility providers that you've changed homes.
Finally, be sure to attend any orientation programs that are available. These are designed to help you get the most out of your new community. Especially in the early days, you should attend as many community activities as you can to get to know your new neighbors and build new relationships.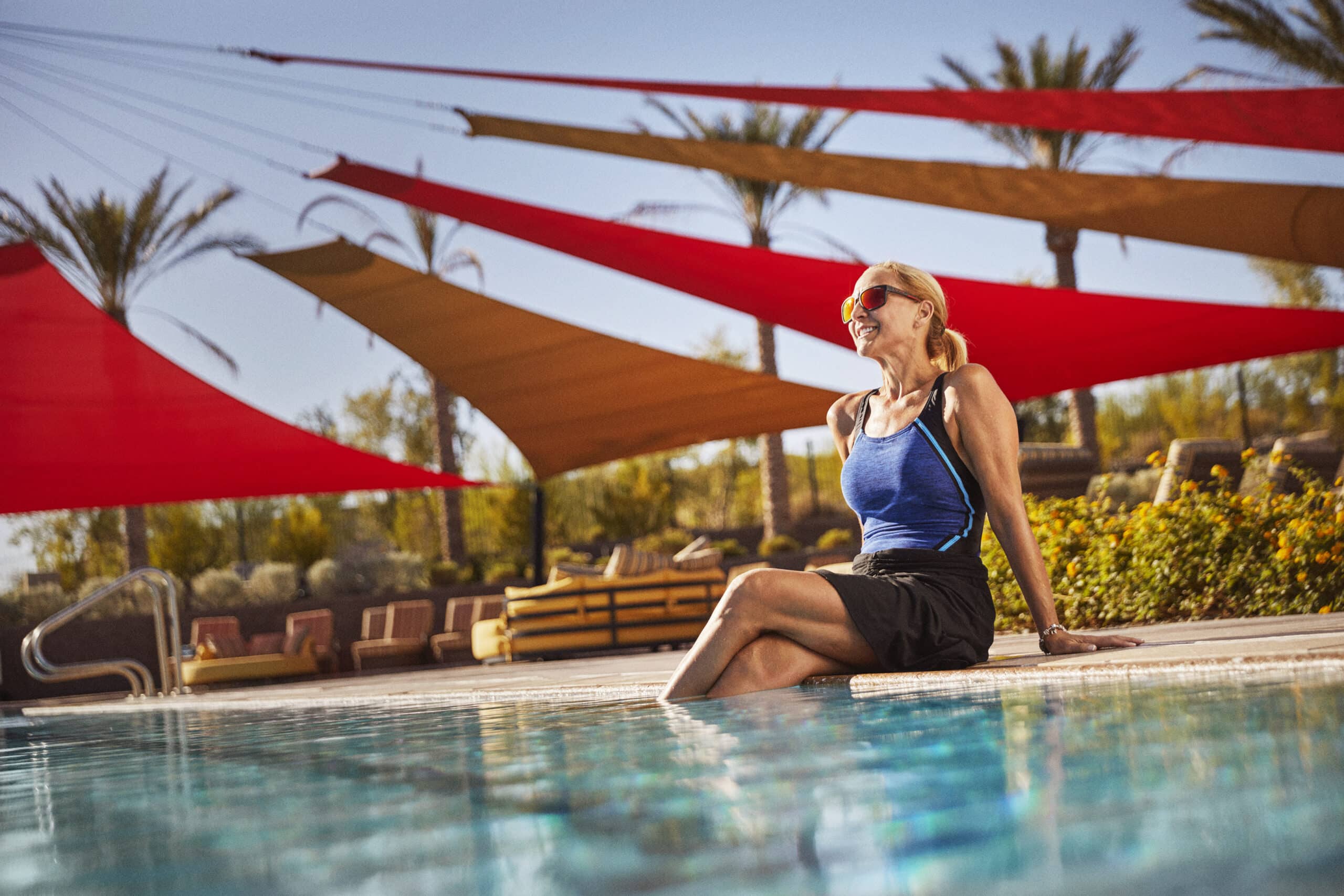 Discover what's next.
To learn more information or connect with a real estate expert, contact us today.