Finding a home or apartment in a 55+ community is a major undertaking. In addition to getting those 55+ community features you've always wanted, you need to consider a few core needs that just aren't negotiable. At the same time, your life experience has helped you learn exactly what you don't like in a home. All these factors combine to create quite the complex shopping list.
And yet, when you drive into that community, or walk into that potential home, feelings tend to take over. Home buying tends to be emotional, which is an inherently good thing. After all, your new space needs to feel good. Of course, your emotions cannot overtake the very rational "needs, wants, and don't wants," built from your situation and life experience.
Combine it all, and the experience can quickly become overwhelming. To prevent it from getting there, it helps to organize a structured wish list that you take into every community, and every home, you're considering.
Checking off this wish list in the three major categories of "needs, wants, and don't wants" allows you to find the home best suited for your future. This guide can help you get started on that list.
The Must-Have 55+ Community Features: Considering the Needs of Your Home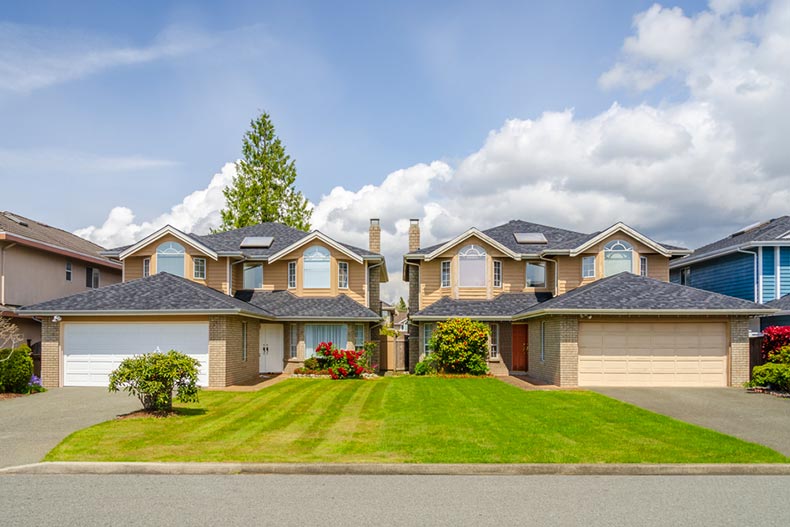 Every homebuyer, no matter the age, has certain things that are absolutely not negotiable in their future home. That starts with pricing, which has to fit the current and possible budget of anyone who signs on the mortgage. Beyond that, most of your needs will likely depend on your specific situation:
Location is a common need, whether that means only looking for homes in a certain part of your state to be close to family, or a specific environment (like the beach or the Sun Belt for their weather).
Property features also commonly end up on this list. For example, if you're wheelchair-bound, ranch homes with no or few steps to the front door are likely a core need for your future home. For an apartment, an elevator might be a must.
The neighborhood or community can also be a common need. Living close to a strong medical community, or within a gated community that provides additional safety, might not be optional for you.
Of course, these are just some of the many examples to consider here. List as many home or apartment features as possible that are absolutely non-negotiable in order to complete this list.
The Nice-to-Haves: Determining the Wants of Your 55+ Home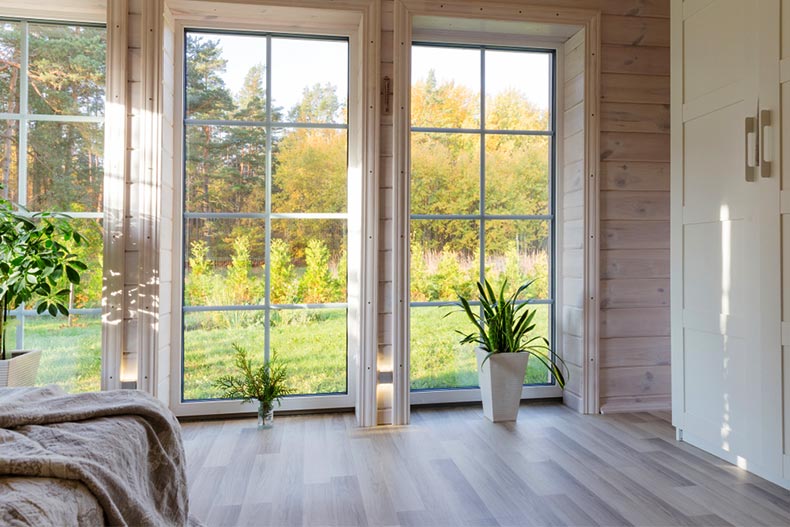 Of course, not everything on your 55+ community features list is an absolute must. Some are just nice bonuses. They are the kinds of things that you will occasionally notice while living in your new home. They make you just a little bit happier. Some examples may include:
Maintenance possibilities. For example, if you like your own private outdoor space, but no longer can or want to do the yard work for it, a managed property could be just the thing you need.
Local attractions. Closely related to your neighborhood or community, these are the secondary items that are just nice to have around. Think shopping, museums, or other attractions to make your time in the 55+ community worthwhile.
Community activities. Especially closed communities for this age range might have regular community events, a pool, or other possibilities to make life fun within walking distance.
Internal health support. This "want" depends largely on what you're looking for in your 55+ home. If you're looking to make it your final move, you might want a community that offers in-residence nursing staff or other retirement home amenities.
When making your wish list, add your "wants" after your needs. Think of them as a second tier to the first. They are a way to filter out the good from the great options for your home or apartment.
The Deal-Breakers: Eliminating Options Based on Your Don't Wants in a 55+ Home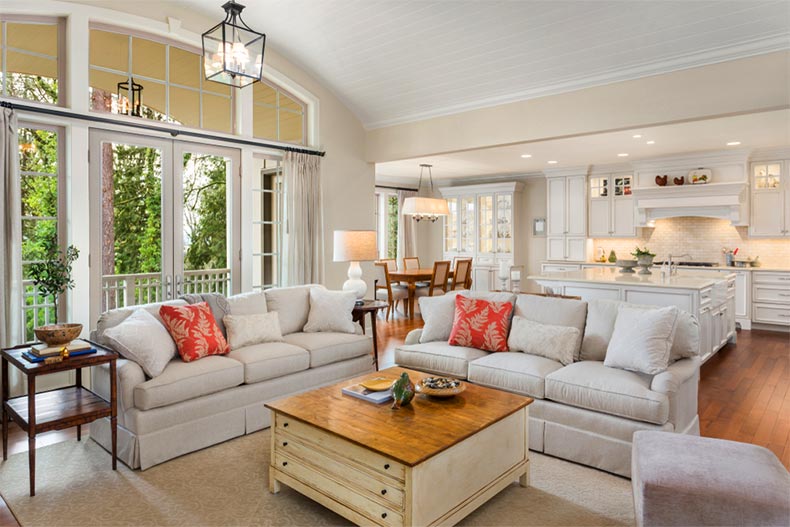 The final addition to your organized 55+ community features wish list are the "don't wants." These are the deal-breakers, features and amenities that absolutely cannot happen in a home you buy. It's tempting to have this list just be the opposite of your needs. In reality, it might include some more unique pieces. For example:
Appliances. You might simply not want to move into a home or apartment that doesn't have a dishwasher or doesn't have a first-floor washing machine and dryer.
Resident age restrictions. If you don't want to live near small kids, it's crucial to note that early so that you can limit yourself to communities that have a minimum resident age limit.
Home types. In addition to the stairs mentioned above, you might also consider living in condos or townhomes with shared walls as a true deal-breaker for your final home.
Every person's deal-breakers are different. In addition to these examples, yours might include anything from the lack of a guest space to an upper limit for HOA fees or restrictions. Knowing what your "don't wants" are early can help you find a better home down the road.
How to Use Your "Needs, Wants, and Don't Wants" in Finding the Perfect 55+ Home or Apartment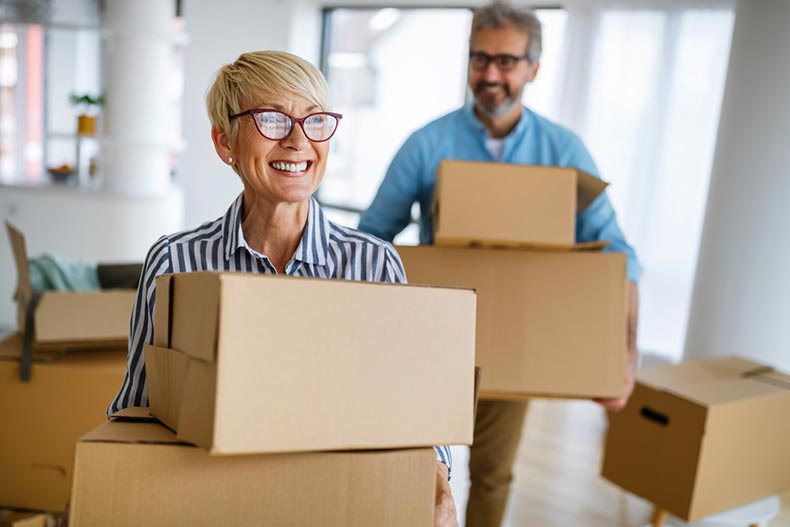 A three-part list including the above categories is a great start. With that in hand, it's time to go on a house hunt. Use your "needs" and "don't wants" as the first filter to finding communities online, before you even visit them. Once that's in place, wants can become tiebreakers that allow you to filter between the homes and options meeting your most basic requirements.
From there, you can limit yourself to visiting only the 55+ communities that match all of your criteria. Follow your wish list. This ensures that by the time you step foot into any space, you can safely let your emotions guide you in finding the perfect home or apartment for you. From the moment you start, the search becomes significantly less overwhelming. You will be calmer and more organized, ready to find the home you love.
Let 55places help with your search.