The chill of winter might not hold the appeal it once did. If you dream of a warmer climate during the cold months of the year, you might be a snowbird at heart. What better place to find sun and warmth in the winter than Florida?
If you're planning on migrating to the Sunshine State for winter, these communities are some of the best options for snowbirds.
Mid $100s – Low $500s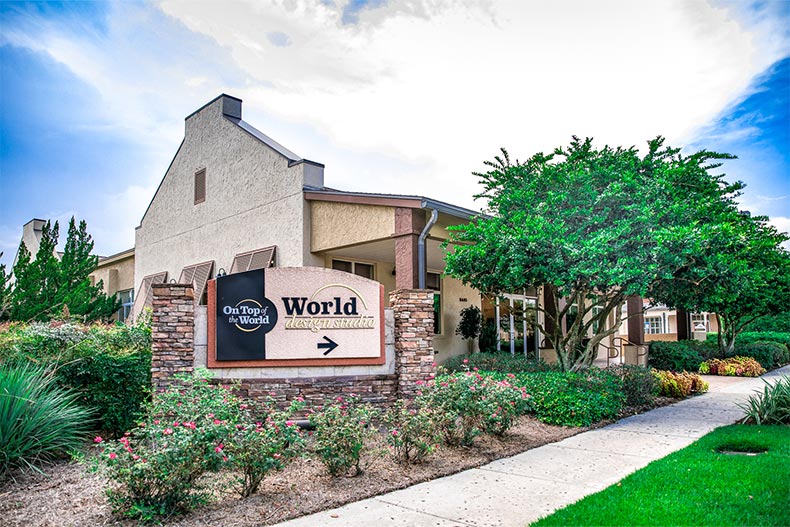 On Top of the World is a 55+ community located in Ocala. With 10,000 homes in a variety of styles and floor plans, you have plenty of real estate options. The community has single-family homes and attached villas starting at 1,000 square feet and sprawling to over 3,000 square feet. You can spend your winters in a smaller, cozy space or opt for something larger.
Like many 55+ communities, the perks do not end with the home itself. On Top of the World has a myriad of amenities to keep residents entertained. Take your pick of golf spots; there are three 18-hole courses. Spend your winter lounging by the pool or playing tennis. The community even has an R/C airplane field and R/C car track.
While there's no shortage of activities within the community, On Top of the World is conveniently located near many of Florida's attractions. While you enjoy your time here, you are just 90 minutes away from Disney World and Universal Studios.
Request more information about On Top of the World.
High $100s – Mid $600s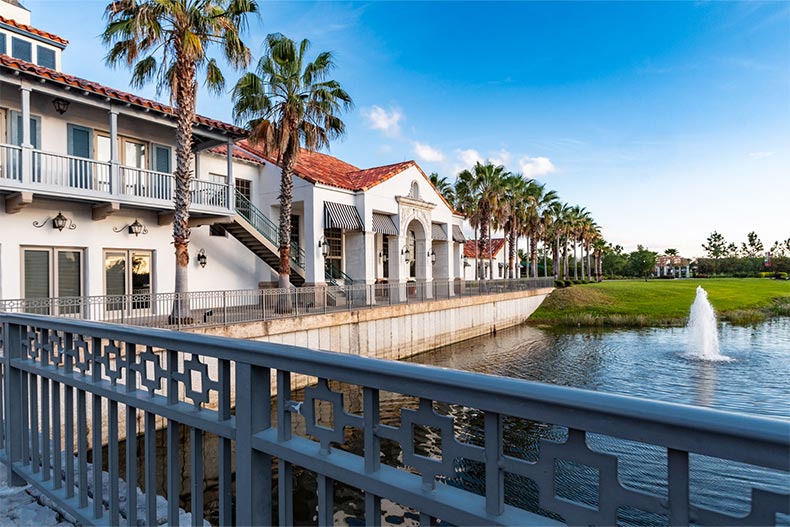 Solivita, a gated, 55+ community in Kissimmee, is a thoughtfully designed destination that appeals to year-round residents and snowbirds alike. The community covers 4,300 acres and includes more than 5,000 homes. When home shopping here, you'll find both single-family and attached options in a wide range of square footage.
The homeowners' association (HOA) will take care of your lawn and the common areas, allowing you more time to enjoy the resort lifestyle of the Solivita. The community has an outdoor sports complex, a heated outdoor pool, a spa and fitness center, a ballroom, an art studio, and a semi-private golf club.
Also, Solivita is about an hour outside of Orlando, giving you easy access to the city without being too close to a busy tourist hub.
Request more information about Solivita.
Below $100k – High $500s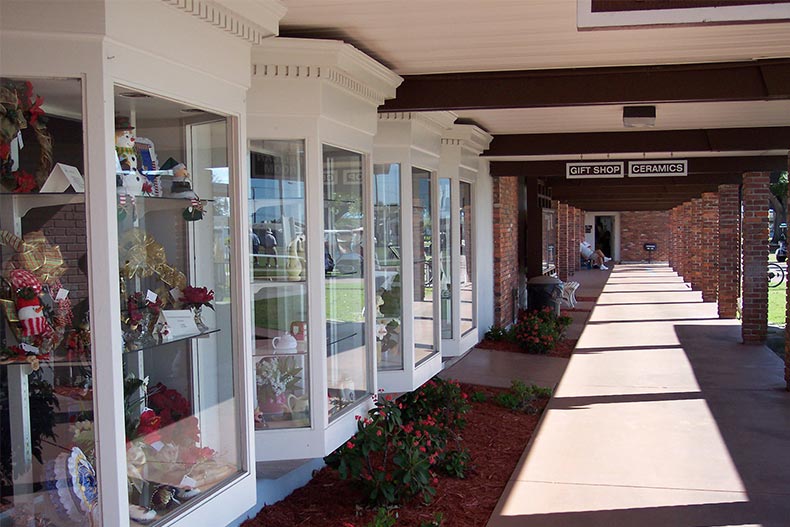 Sun City Center is a self-contained 55+ community not far from Tampa. For snowbirds looking for a spot to winter that offers every convenience within easy reach, Sun City Center is high on the list. The community is home to retail shops and grocery stores as well as its own hospital.
Sun City Center was originally developed by Del Webb, but the developer stepped back in the 1970s, and other developers have stepped in to add to the community. Today, it has thousands of homes, most of which are single-family style. You can also find some attached homes here as well.
Amenities are generously spread out through this large community. You'll find multiple campuses with a variety of facilities, including clubhouses, fitness centers, pools, dog parks, and sports fields.
Request more information about Sun City Center.
Mid $100s – Low $400s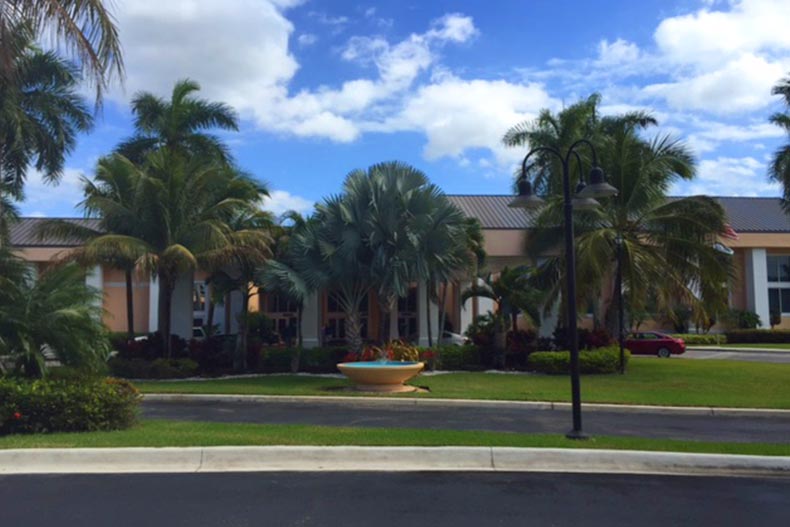 Kings Point in Tamarac is ideal for snowbirds who are looking for the convenience of smaller homes for their winters without sacrificing access to amenities. This gated, 55+ community is made up entirely of attached homes. You have your choice of condos, villas, and coach houses. If you just want somewhere to stay while you get outside, the condos are perfect. While the villas and coach houses offer more room if you plan to host friends or family during the winter.
Once you step outside in Kings Point in Tamarac, you'll be greeted by lush greenery and your choice of activities. You can relax at one of the clubhouse pools or grab your racket and head to one of the tennis courts. The community also has a performance theater that hosts speakers and plays.
If your love of the outdoors is what brings you to Florida, Kings Point in Tamarac is near the Everglades Wildlife Area. Grab your camera or simply enjoy stretching your legs and keeping your eyes peeled for local flora and fauna.
Request more information about Kings Point in Tamarac.
Mid $200s – High $300s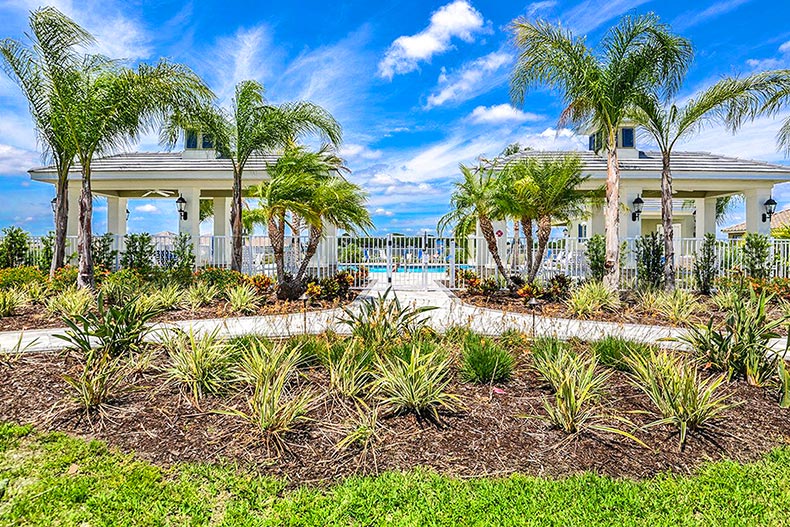 Kings Gate, located in Port Charlotte, is another gated 55+ community ideal for snowbirds looking to enjoy their winter out on the golf course. The heart of the community is its 18-hole executive golf course. After your time out on the green, you can eat out at the community's nearby restaurant, the Lion's Den.
Of course, Kings Gate is not only for golfers. The community caters to plenty of different interests. It has an outdoor pool, a large clubhouse complete with a fitness center, tennis courts, bocce ball courts, shuffleboard courts, and more.
The homes at Kings Gate are a mix of attached, single-family, and villa styles. The wide range of sizes allows you to pick the space that works best for you during the winter months.
Request more information about Kings Gate.
Mid $200s – Mid $400s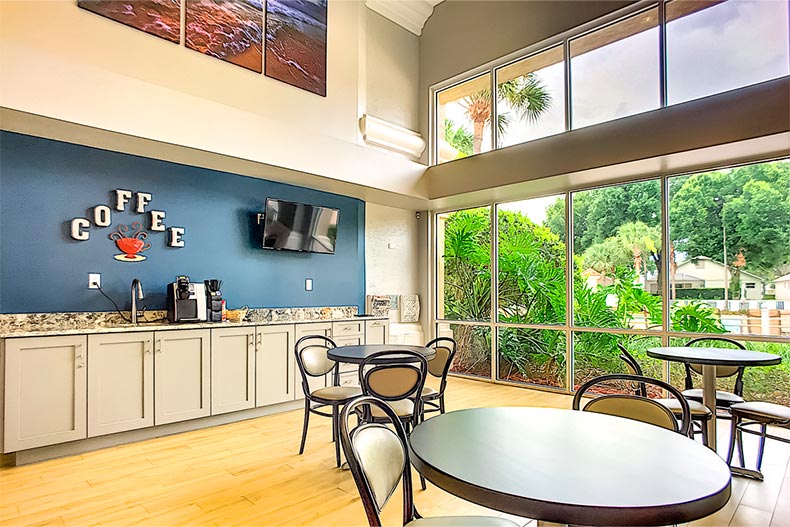 Kings Ridge is a smaller gated, 55+ community with just over 2,000 homes. It's also divided into 15 neighborhoods, giving Kings Ridge a more close-knit intimate feel. Though not as large as some other Florida communities, Kings Ridge does have its own shopping plaza, two golf courses, a fitness center, and a pool.
All of the homes in Kings Ridge are single-family. Homes start as small as 980 square feet and get as large as 2,560 square feet. Snowbirds can come to Kings Ridge for some solitude, or they can host friends and family.
Kings Ridge is about 30 minutes from Orlando. If you have grandkids visiting for winter, the proximity to Disney World will be a big plus. Also, you have easy access to the Orlando airport if you plan to travel at all during the winter months.
Request more information about Kings Ridge.
Low $200s – Low $400s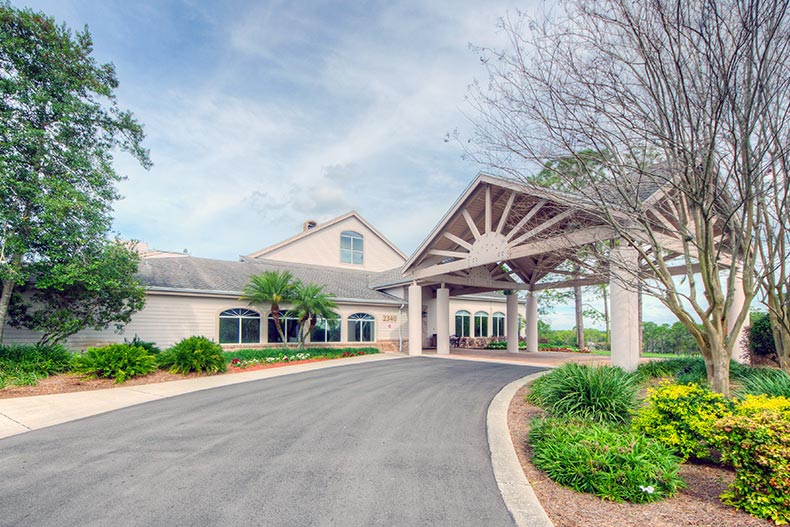 Timber Pines is a Gulf Coast 55+ community. Located in Spring Hill, it has more than 3,000 homes, including both single-family and attached villa options. The single-family homes have two to four bedrooms and two to three bathrooms. The community's villas are one- to two-bedroom and one- to two-bathroom.
Timber Pines has four golf courses, offering a total of 63 holes to play. If you want to give your clubs a break, the community also has a clubhouse, fitness center, billiards room, outdoor pools, and a woodworking shop. In addition to this, the gated community's Spring Hill location puts residents within easy reach of grocery stores, healthcare providers, restaurants, and shopping.
Request more information about Timber Pines.
Mid $200s – Low $500s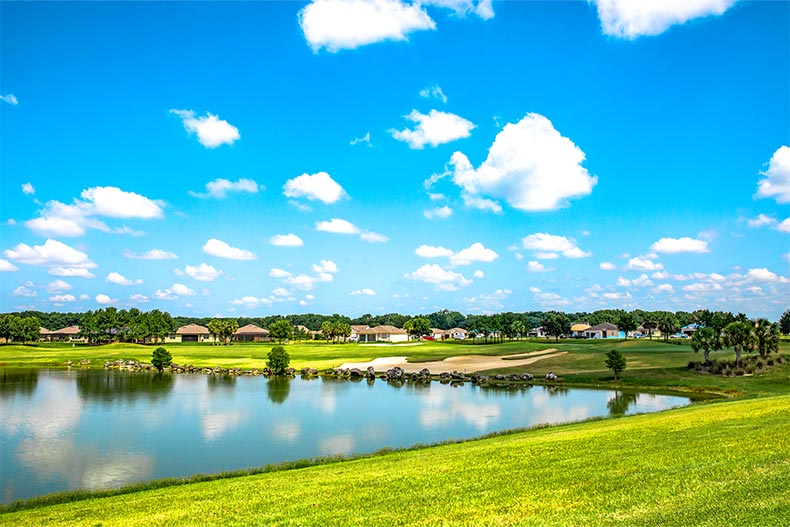 Homes in the Stone Creek 55+ community date back to 2006. You'll find both resale and new construction homes for sale here. If you prefer an attached home, Stone Creeks Twin Villa models come with two bedrooms and two bathrooms. The community has a series of different single-family homes, ranging from 1,133 square feet to 2,384 square feet.
Stone Creek has an enormous recreation complex: Reflection Bay. The 60,000-square-foot complex has an indoor fitness center, meeting rooms, a ballroom, a billiards room, and a library area. Outside, you'll find sports courts and fields for softball, tennis, pickleball, bocce, and horseshoes. Stone Creek also has a lake and pier for residents who love to fish.
Stone Creek is located in Ocala, which means the community's residents have easy access to dining, shopping, and healthcare options.
Request more information about Stone Creek.
Low $300s – Low $800s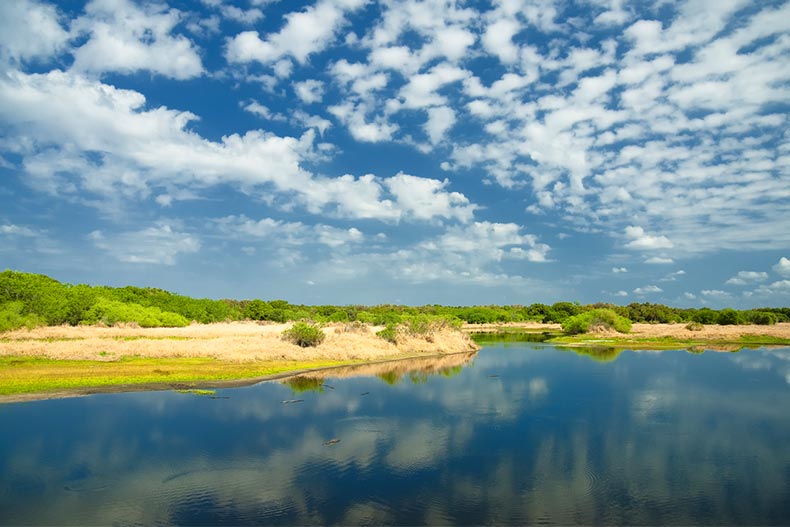 Grand Palm is a gated community with no age restrictions. This Wellen Park community will appeal to snowbirds who crave an active lifestyle. Grand Palm has an outdoor pool, volleyball courts, tennis ball courts, and a fitness center. It also has nature trails and a spot for fishing and kayaking. Snowbirds with dogs will love the Grand Palm dog park.
The community is stocked with amenities, but it has a smaller number of homes, less than 2,000. You'll find one-story villas, as well as one- and two-story family homes here.
Wellen Park is just 20 minutes from Venice, which offers Grand Palm residents plenty of grocery stores, healthcare providers, restaurants, and shopping. Snowbirds who live in Grand Palm are also just a quick drive away from the beach.
Request more information about Grand Palm.
Mid $100s – Mid $1Ms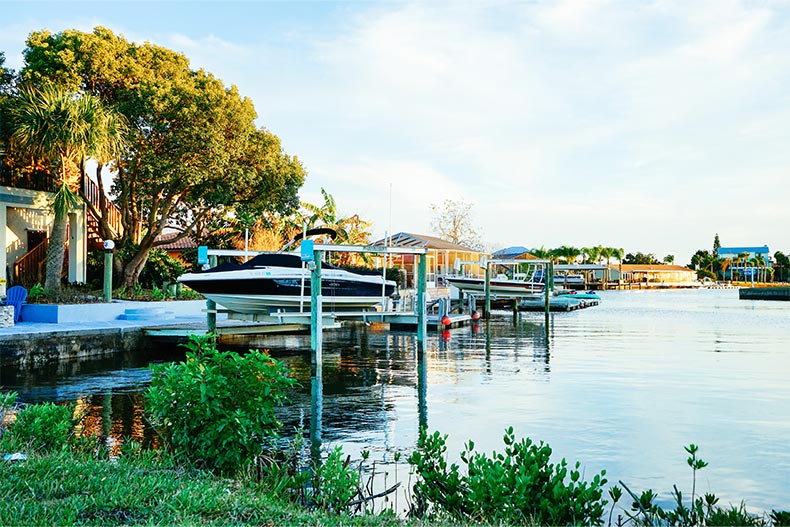 The Village of Citrus Hills is the ideal Florida community for snowbirds who are looking for some luxury. When construction is complete, the community will have 10,000 high-end homes. Prospective residents can browse resale homes and brand -ew construction. The luxurious homes come with open floor plans, high ceilings, and spacious bedrooms. Some homes even have their own swimming pools.
This community has three golf courses, each with 18 holes. If golf isn't your game, The Village of Citrus Hills also has racquetball courts, a yoga studio, an indoor lap pool, an outdoor pool, and tennis courts.
Located in Hernando, The Village of Citrus Hills is surrounded by natural beauty. You are also within easy reach of grocery stores, restaurants, and shopping options. The major cities of Tampa and Orlando are 70 miles and 60 miles away respectively.