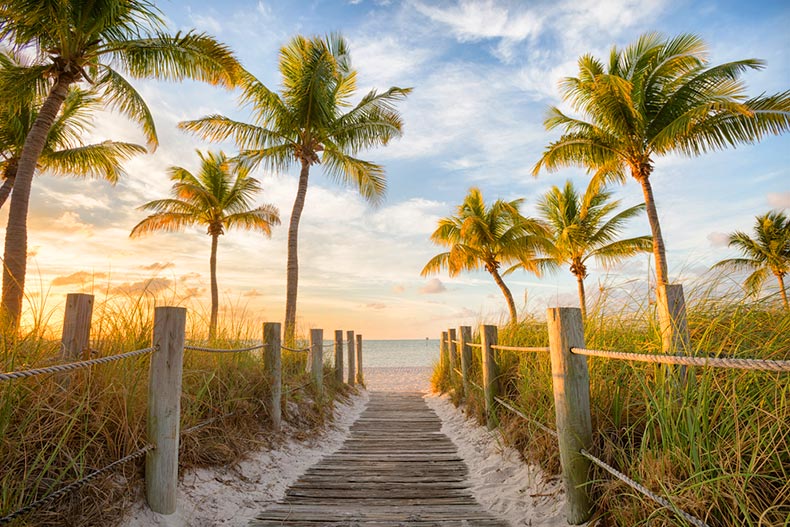 Snowbird season has arrived in Florida, which means the state's part-time residents are fleeing their northern homes for a warmer, dryer set of winter months along the Atlantic Coast, the Gulf Coast, or in scenic Central Florida.
Things might look a bit different this winter. With the Canadian/U.S. border still closed due to the COVID-19 pandemic, many Canadian citizens who would have normally made their way south will have to stay home. However, most Americans from New England, New York, and the midwestern states will likely keep their plans to spend the winter in Florida.
Here are the best Florida communities for snowbirds and part-time residents.
Below $100k - Low $300s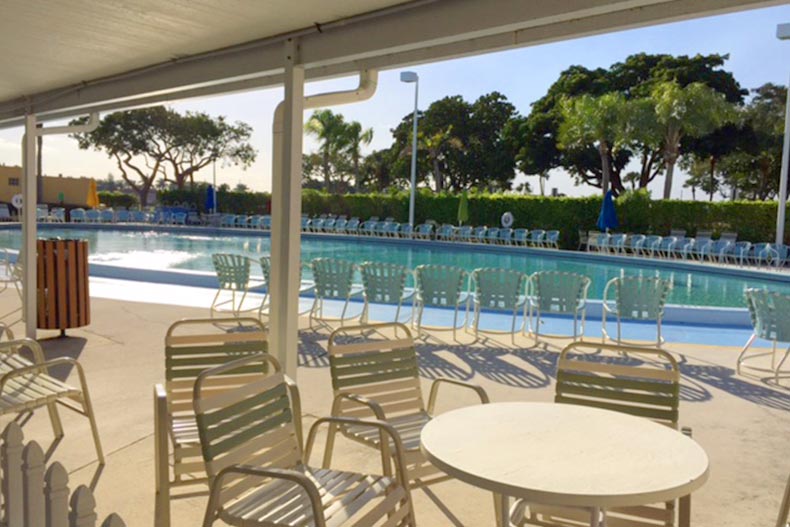 The population at Kings Point, a 55+ community just south of Tampa in Sun City Center, swells during the winter with snowbirds from Canada and all over the northern U.S. The size of this community is impressive; there are actually over 100 separate neighborhoods. Buyers can select a single-family home or an attached villa. Low-maintenance homes range from 800 square feet to more than 3,000 square feet.
Amenities are even more impressive. Two clubhouses, several fitness centers and pools, tennis courts, shuffleboard courts, lawn bowling, and pickleball courts offer residents some recreation and friendly competition. Social events and functions pick up during the winter months to accommodate the arriving snowbirds.
Request more information about Kings Point.
Below $100k - Mid $300s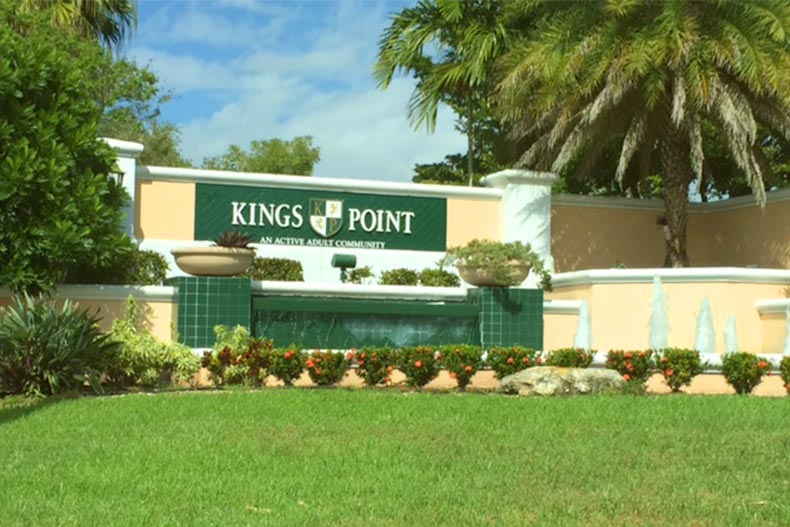 Another 55+ community that makes a great snowbird destination is Kings Point in Tamarac, which is similar to the Sun City community but located on the state's southern Atlantic shores. Attached villas and condos are available, and the active homeowners' association (HOA) ensures residents enjoy a low-maintenance lifestyle, whether they're here all year long or part-time.
Amenities include a clubhouse with a fitness center, an indoor pool and 12 outdoor pools, a billiards room, a media room, and a theater. Residents gather at the tennis courts, play shuffleboard, and enjoy the walking and biking trails throughout the community. There's also public transportation for homeowners who want to get into downtown Tamarac and do some shopping without taking the car. There are also dozens of social clubs and ongoing events planned.
Request more information about Kings Point in Tamarac.
Below $100k - Low $200s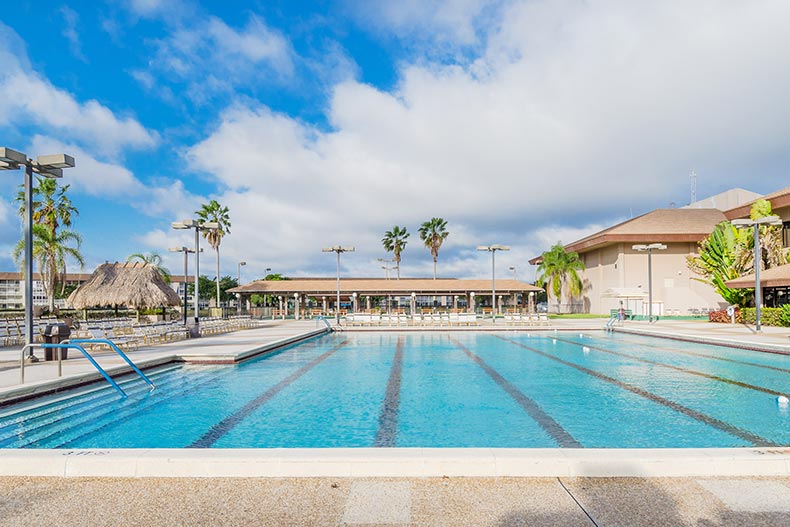 Century Village at Pembroke Pines is a great choice for snowbirds because it's affordable, well-located, and homeownership includes a golf membership. Additional amenities include a fitness center, tennis courts, 23 outdoor pools, shuffleboard courts, meeting rooms, and an on-site pharmacy. The clubhouse hosts activities and events such as movie nights, game nights, and scrabble.
There are 7,700 condo homes in the 55+ community, ranging from 600-square-foot, one-bedroom homes to two-bedroom and two-bathroom condos with more than 1,500 square feet. There's plenty of parking, and most homes have views of the water or the 18-hole golf course.
Request more information about Century Village at Pembroke Pines.
Below $100k - High $200s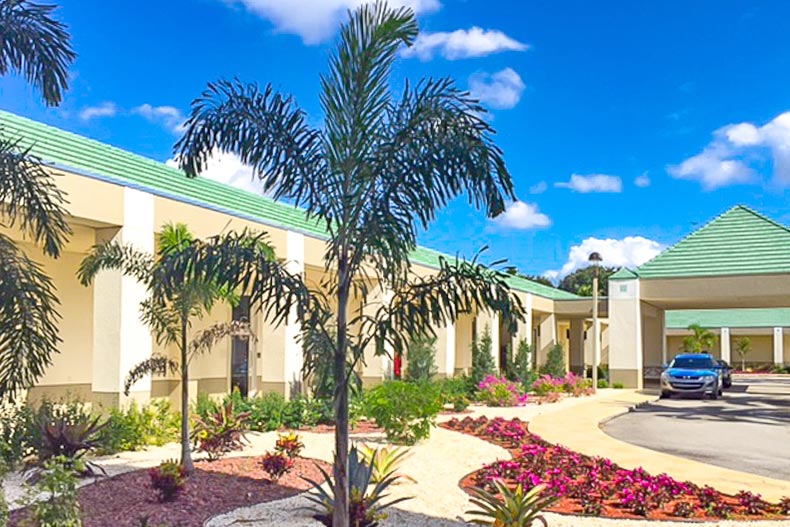 Snowbirds looking for a lot of social options will want to consider Wynmoor Village, a 55+ condo community in Coconut Creek. There are more than 50 clubs and lifestyle activities to enjoy, including yoga classes, bowling leagues, a nature club, a chess club, a harmonica club, and a wellness group. The Wynmoor Golf Club offers 18 holes of championship golf, a pro shop, a picnic area, and a cafe.
The clubhouse includes a fitness center, and there are also amenities such as a painting studio and a woodworking shop. Three ballrooms, a lecture hall, and a demonstration kitchen are always being used, and there are pools, patios, and courts for shuffleboard, tennis, and pickleball. The community's Broward County location just off the Florida Turnpike makes it easy for snowbirds to explore southeastern Florida while they're in town.
Request more information about Wynmoor Village.
Mid $100s - High $1Ms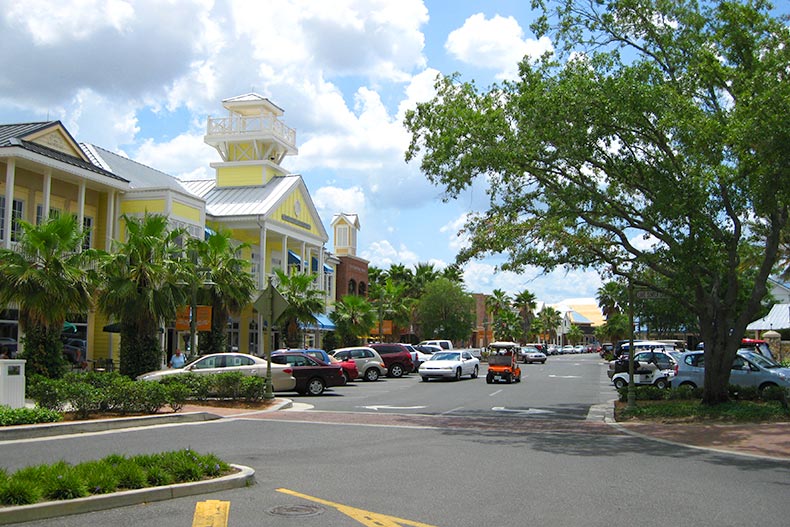 With 70,000 residences, The Villages is the largest 55+ community in Florida and a hotspot for year-round residents and part-time snowbirds. Residents call themselves Villagers, and there are multiple neighborhoods spanning three Florida counties and three zip codes. Signs proclaim The Villages to be "Florida's Friendliest Hometown." Manufactured homes, patio villas, bungalows, cottage homes, and sprawling custom homes are available to buyers who seek new construction as well as move-in ready resale homes.
Summarizing the amenities at The Villages is difficult because there are so many of them. Residents enjoy town squares, retail shops, pools, outdoor recreation such as golf and tennis, and fishing lakes as well as equestrian centers. There are polo fields, bowling alleys, and theaters as well as nine houses of worship. Residents rarely find a need to leave the community because there are so many social activities and recreational opportunities. Located in Central Florida, the surrounding area is full of antique shops, horse farms, and nature trails.
Request more information about The Villages.
Below $100k - Mid $200s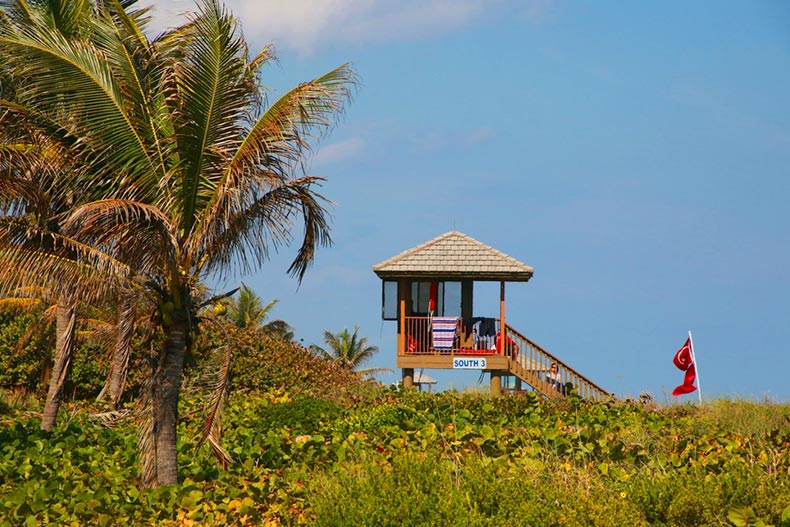 Winter residents looking for a more intimate community may want to consider Lakes of Delray in the serene coastal town of Delray Beach. There's a snowbirds club as well as activities like bird watching, paddleball, and water aerobics. The Friends of the North club keeps people connected to their hometowns. This 55+ community has 1,400 condos ranging from 800 to 1,500 square feet, with one or two bedrooms and one or two bathrooms.
Residents enjoy a clubhouse, fitness center, pools, tennis courts, and meeting rooms. There's a place for ceramics and billiards as well as a catering kitchen and conference room. Community transit is also available, and downtown Delray Beach is fun to explore, whether for the beach or the unique art galleries and shops.
Request more information about Lakes of Delray.
Below $100k - High $100s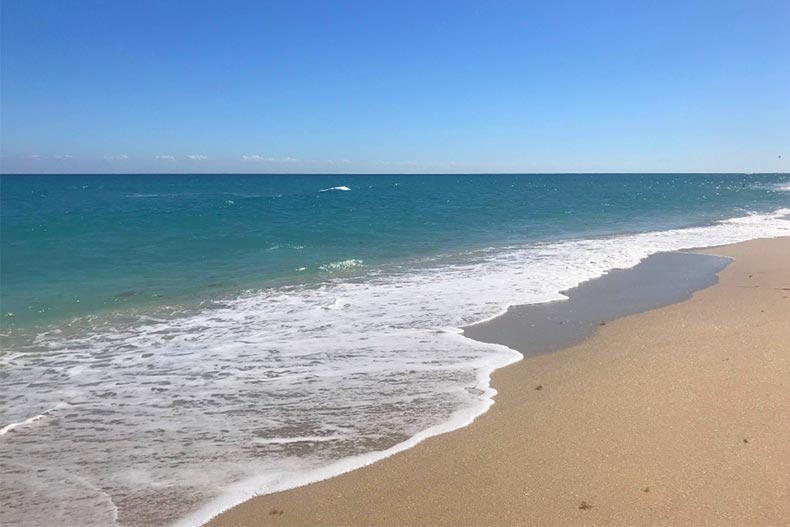 Another great Delray Beach option for snowbirds is Las Verdes, a 55+ community surrounded by ponds and scenic walking trails and bike paths. The affordable, low-maintenance lifestyle is supplemented by amenities such as pools, a fitness center, a sauna, handball courts, and space for tennis and shuffleboard. The clubhouse hosts wine and cheese parties as well as card nights and holiday parties. Also, the community has a snowbirds club.
Attached villas and condos are available in this small community of 1,235 homes. Buyers can select from single-story villas with 680 to 1,686 square feet, one to three bedrooms, two bathrooms, and an attached one-car garage. Also, condos are available with 676 to 1,200 square feet, one to three bedrooms, and one or two bathrooms.
Request more information about Las Verdes.
Low $100s - Low $200s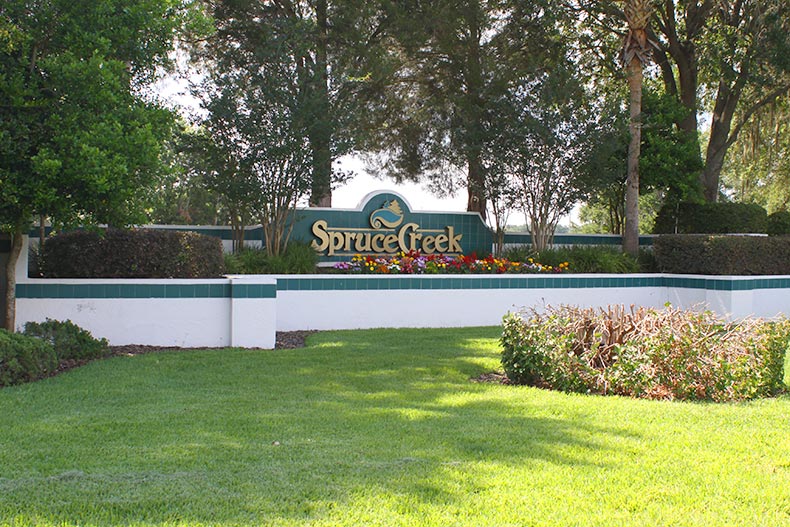 Snowbirds interested in Central Florida living for the winter without the sprawl of The Villages can consider Spruce Creek South, a 55+ community in Summerfield that's surrounded by scenic hills and close to Orlando. Single-family homes are available on a resale basis, with over a dozen models that have two or three bedrooms and between 820 and 1968 square feet.
Amenities that snowbirds enjoy at Spruce Creek South include a clubhouse, a fitness center, a pool, and an 18-hole golf course. There's also a sand volleyball court and a softball/baseball field. There's plenty of RV parking for residents who arrive in Florida that way, and clubs for line dancing, cards, and computers keep everyone busy.
Request more information about Spruce Creek South.
Mid $100s - high $100s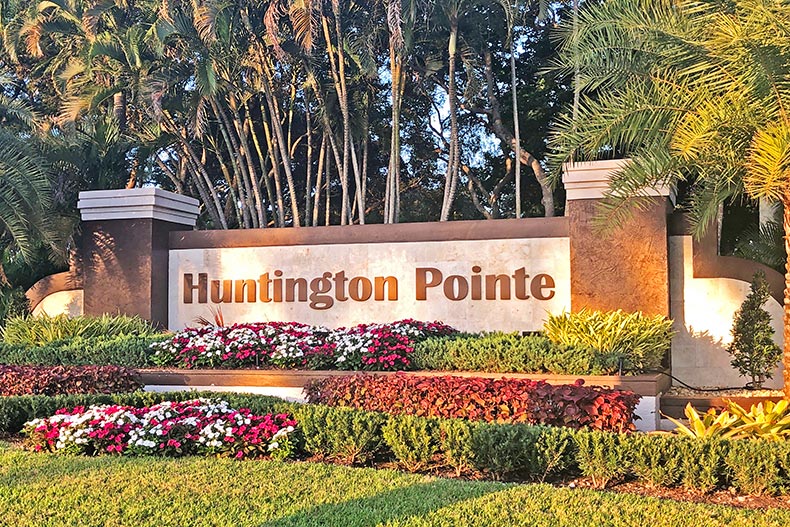 Many snowbirds are attracted to the cozy and scenic community of Huntington Pointe in Delray Beach, where there are just over 1,000 attached villas and condos. There's a full-time activities director on staff to help organize events, parties, and club functions for groups like the snowbird club, camera club, and dance club. Fitness classes like water aerobics are often taking place, and residents can enjoy movie nights and social hours.
Condos are in four-story buildings with elevators and security and offer two to three bedrooms, two bathrooms, and parking in the building lots. Attached villas have open floor plans, 1,311 to 1,650 square feet, two to three bedrooms, two bathrooms, and an attached one-car garage.
Request more information about Huntington Pointe.
Low $100s - Low $200s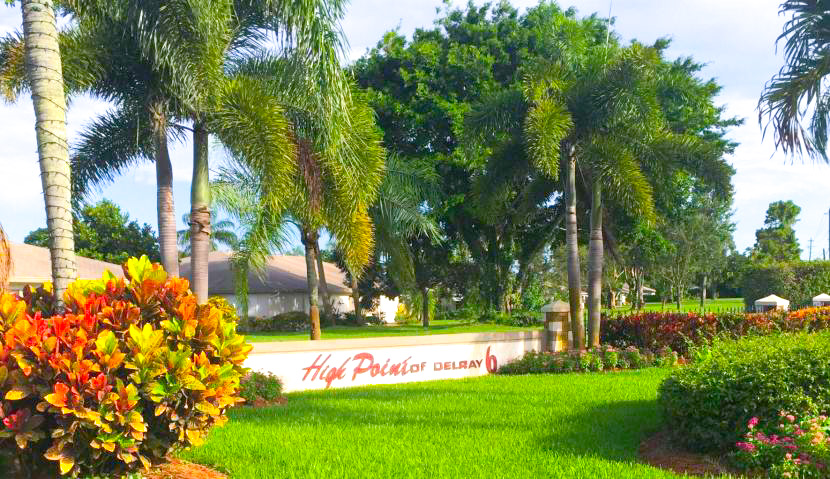 With only 380 attached homes available, High Point of Delray makes a perfect part-time home for many snowbirds. The 55+ community may be small, but there are seven clubhouses and amenity centers that include game rooms, pools, tennis courts, and bocce courts. Residents gather for Friday night social hours, take swing dancing classes together, and enjoy shuffleboard, yoga, and reading clubs.
The community is close to the beach and plenty of shopping and dining. Homes are easy to maintain, with 970 to 1,887 square feet, one to three bedrooms, and one-and-a-half or two bathrooms. Interstate 95 is just minutes from the community, making it easy for residents to arrive, depart, and spend some time exploring Florida's Atlantic coast.