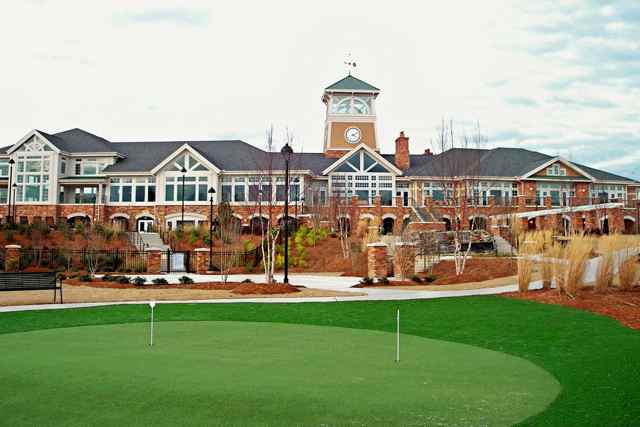 Over the past decade, North Carolina retirement communities have emerged as some of America's most popular. The state's prime location offers several diverse regions. Residents can enjoy beaches along the Atlantic coast, scenic vistas along the Appalachian Mountains and thriving urban centers in cities such as Charlotte and Raleigh. Major interstates, such as I-95 make it easy to travel to neighboring states along the east coast, and the sub-tropical climate offers hot summers and mild winters.
While some active adults opt to live near North Carolina's urban centers, others prefer to settle in one of the state's lush mountain regions or coastal towns. Four of North Carolina's popular retirement cities include Charlotte, Asheville, Raleigh, and Wilmington.
Charlotte
As the largest city in North Carolina, Charlotte offers an active lifestyle for retirees. The city has plenty of walking appeal, with many shopping, dining, and cultural attractions set in a temperate climate. The city is celebrated for its diverse neighborhoods, low crime rate, and affordable housing. Surrounding areas, such as Pineville and Matthews, offer a variety of age-restricted communities for those 55+. A couple of these North Carolina retirement communities include The Village of Carolina Place and The Polo Club at Mountain Island Lake.
Asheville
This beautiful western North Carolina area, set amid the Appalachian Mountains, is often listed among various top national ratings for desirable places to live. A few of its accolades include being named one of "The 50 Most Alive Places to Be" by Modern Maturity. As well as one of the "Best Places to Reinvent Your Life" by AARP Magazine. And "the most vegetarian-friendly" small cities in America by PETA. With its lush natural surroundings and small city appeal, Asheville draws an eclectic mix of residents, including many retired active adults. Some communities in the area include Biltmore Lake and Crowfields.
Raleigh
This popular destination is the capital of North Carolina and the state's second largest city. Together, Raleigh, Durham and Chapel Hill make up the area known as Research Triangle, or The Triangle. The area is home to three major research universities, as well as the diverse attractions of a thriving urban center. Surrounding areas, such as Cary, Garner, and Apex, offer great active adult communities, including Carolina Preserve, Heritage Pines, and The Village at Aversboro.
Wilmington
Set on the Cape Fear River, near North Carolina's southern Atlantic coast, Wilmington offers a humid, sub-tropical climate with mild winters. The city features a rich historic area and an active performing arts community. Wilmington has a relatively low cost of living, and revitalization efforts over the past decade have sought to bring the city out of an economic slump that had persisted through the 1980s. Some of the 55+ communities of Wilmington include Del Webb Wilmington and Ocean Ridge Plantation.
When looking for North Carolina retirement communities, be sure to explore the several beautiful areas that the great state has to offer. Whether you want to live near a rural mountain area, an urban center or a coastal town, there's a good chance you will find an appealing retirement town in North Carolina.