29 Communities in Central Texas
9 Rental Communities in Central Texas
Overture Mueller - Austin, TX

Prices Starting At $1,113
201 Apartments
55+ Age Restriction
Rental Apartments Only

View This Community

Prices Starting At $1,350
196 Apartments
55+ Age Restriction
Rental Apartments Only

View This Community

Prices Starting At $1,300
191 Apartments
60+ Age Restriction
Rental Apartments Only

View This Community

Prices Starting At $1,643
189 Apartments
55+ Age Restriction
Rental Apartments Only

View This Community

Prices Starting At $1,400
188 Apartments
55+ Age Restriction
Rental Apartments Only

View This Community

Prices Starting At $1,390
185 Apartments
55+ Age Restriction
Rental Apartments Only

View This Community

Prices Starting At $1,575
184 Apartments
60+ Age Restriction
Rental Apartments Only

View This Community

Prices Starting At $1,450
151 Apartments
62+ Age Restriction
Rental Apartments Only

View This Community

Prices Starting At $1,800
143 Apartments
55+ Age Restriction
Rental Apartments Only

View This Community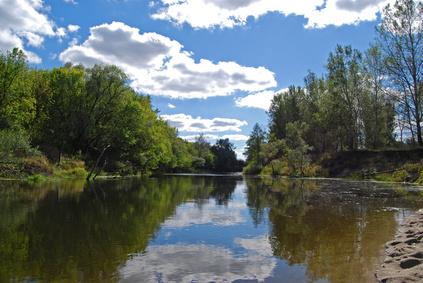 Overview
Central Texas offers many retirement opportunities and is known as the heart of the state. Central Texas has it all for active adults and retirees. Whether you are looking for a spacious single-family home with world-class amenities or a smaller townhome within a quaint neighborhood, there is something for everyone.
Central Texas is rapidly growing and becoming a popular place for active adults and retirees to call home. With a milder climate and richness of natural beauty there is sure to be something to catch your eye. The rolling hills provide many exciting opportunities for outdoor recreation including hiking, camping, biking, fishing, golf and much more. There are many desirable 55+ active adult communities throughout Central Texas that will make you feel right at home.
Climate & Geography
Central Texas has a similar climate to Northern Texas but it isn t as extreme. Active adults enjoy the weather, where summers tend to be hot while the winters are cool. During sunny days in the winter, the daytime temperatures rise to pleasing temperatures, while the nights tend to drop and be cooler. The rivers and lakes throughout the area also help regulate the temperature.
Central Texas is a region that mainly consists of rolling hills. It is the area surrounding Austin roughly bordered by the towns of Brady and Kerrville to the west, Waco to the north and La Grange to the south.
Recreation, Culture & Entertainment
Just like the rest of Texas, Central Texas also takes great pride in its culture and heritage. Many active adults and retirees like this area because it tends to be very liberal especially in Austin. Austin and the surrounding smaller towns have a thriving art, music and theater scene due to its uniqueness and creative people. San Antonio is a little more spread out and offers an exciting lifestyle as well. Many military personnel tend to live in this area.
Active adult residents also love all of the educational opportunities. Some popular colleges and universities include The University of Texas at Austin, Texas A&M University, Baylor University and Texas State University. The Central Texas area has also produced many prominent sports stars, entertainers and political figures.
Central Texas has many historic and popular attractions throughout the area including museums, shopping, outdoor recreation and shopping. Some attractions include the Texas Capital, Alamo Mission, LBJ Presidential Library, George H. W. Bush Presidential Library, Washington-on-the-Brazos, and Lake Austin. 55+ residents love living in Central Texas for its abundance of indoor and outdoor recreational activities.
Cost of Living & Taxes
Central Texas is a popular place to call home and has some of the best-ranked cities to live in. Overall, Texas is ranked as one of the lowest states when you consider the cost of living. Central Texas has a strong economy with Austin having one of the fastest rates of job growth and the second lowest unemployment rate among large metropolitan areas. Residents also love the fact that there is no state income tax. The reasonable prices, fair housing prices and strong culture influences have attracted many 55+ active adults and retirees for years.
Healthcare
Active adult residents benefit from the fact that there are a nearly 100 hospitals and medical facilities throughout this area including University Medical Center Brackenridge, Hill Country Memorial Hospital, Peterson Regional Medical Center, South Texas Medical Center and many more. Due to the rapid growth in Central Texas, it is hard for this area to stay on top of systems needed to support a healthy lifestyle. However, this area is working hard to strengthen and invest more in healthcare. The cost of healthcare is rising, but it is because many are trying to improve the health and quality of life for residents of Central Texas.