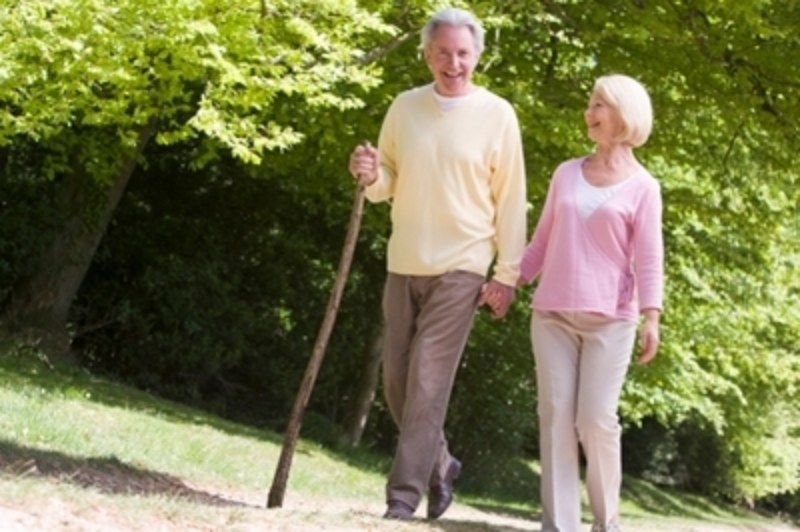 After the chill of winter has passed, it's time to take your active lifestyle out of the gym. Outdoor recreations help you stay in shape and explore new interests. They can be a great way to make friends, and they are also a lot of fun. Here are 10 activities you can enjoy in the great outdoors, especially in active adult communities.
1. Walking or hiking
When the weather is nice, you can ditch the treadmill and take your walking outdoors. Pair up with a friendly neighbor to explore the walking paths in your community. To really get back to nature, try hiking the trails at a nearby park.
2. Cycling
Cycling is a great outdoor activity that is easier on your joints than walking or jogging. Go for a solitary ride or plan a group outing. Instead of taking the car, opt to bike to nearby restaurants, shops and other attractions.
3. Swimming
During the heat of summer, swimming is a great way to cool off while still enjoying a sunny day. Swimming is easy on your joints while still giving your muscles a challenging workout. And if you don't like swimming laps, you can reap great fitness benefits with water aerobics.
4. Tennis or pickleball
Tennis has been a staple of country club living for decades, yet you may also want to change up your game with a round of pickleball. Many communities are now offering both tennis and pickleball courts, as well as clubs to find some friendly competition.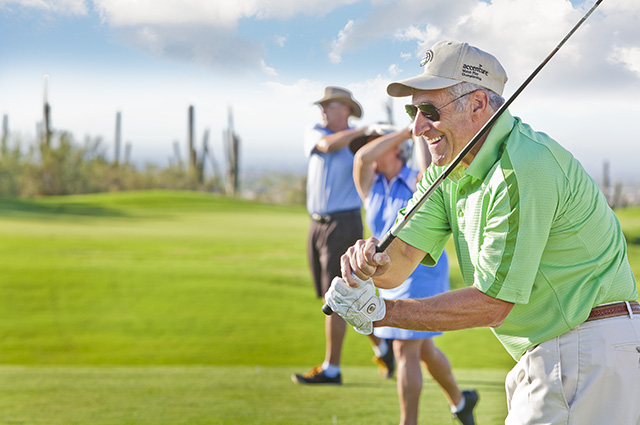 Golf is a fantastic sport to enjoy the outdoors with the benefit of low-impact exercise and social interaction.
5. Golf
A day on the links is a great way for any golfer to enjoy a beautiful day. Golf is a challenging sport, but most courses can be adapted for different skill levels. In between games, a day on the driving range or putting green will help you stay fit and trim.
6. Softball
Local softball leagues are often available for players of any age. Joining a softball team offers healthy outdoor activity, along with fun social benefits. Look for a team that shares your expectations, as some are very competitive and others may be more laid back.
7. Bocce ball
Bocce ball is a deceptively simple game. It's easy for anyone to pick up quickly, yet takes some skill and experience to master. If you don't have a bocce ball court in your community, you can try a friendly game with your own backyard set.
8. Gardening
For many active adults, warm weather means it's time to get back in the garden. Whether you grow flowers or fruits and vegetables, a garden helps you stay fit with plenty of outdoor activity. If you don't have your own yard, look into tending a plot in a community garden.
9. Fishing
Whether you live in a coastal area or near a lake, fishing is a relaxing pastime which helps you get back to nature. Fishing can be a tranquil solo activity or a fun group outing. It can also be a great activity to share with grandchildren.
10. Tai Chi
A beautiful garden or picturesque hillside makes an ideal setting for tai chi. This ancient practice is a slow moving exercise that offers many benefits for both your mind and body. If you enjoy martial arts or yoga, you may particularly enjoy the discipline and meditative aspects of tai chi.
Whatever activities you choose, heading outdoors lets you soak up some sunshine and enjoy the feel of warm breezes. Just be sure to wear sunscreen and stay hydrated with plenty of water.