Not only is Atlanta the capital of Georgia, but it's also known as "The Capital of the South" for its central location, rich southern culture, and vibrant arts scene. Many active adults choose to retire in Atlanta in Northern Georgia for its warm-weather climate and tax-friendliness, but one of the top benefits is the abundance of things to do.
From world-class museums to concert venues to international restaurants, Atlanta features a wide range of activities, attractions, and entertainment. The scenic location in the foothills of the Appalachian Mountains also provides access to outdoor recreation and opportunities for hiking, biking, fishing, and birdwatching. Those looking to experience some of the south's best entertainment, nightlife, and attractions can find a little bit of everything in Atlanta.
We rounded up 30 things to do in Atlanta, Georgia so you can experience the best of what the city has to offer.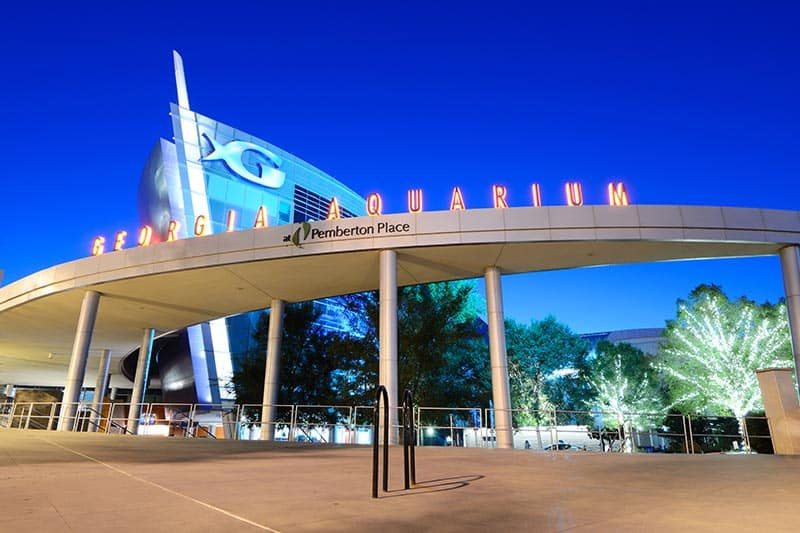 Atlanta is known for its iconic attractions like the World of Coca-Cola, a 20-acre interactive museum, which tells the story of one of the world's most popular soda brands. Georgia Aquarium is a world-class aquarium with thousands of sea creatures, including sharks, sea lions, and penguins. The location in Downtown Atlanta makes it convenient to plan an entire day around visiting the aquarium.
Some of the best things to do in Atlanta at night include visiting one of the area's many upscale speakeasies, like The Blind Pig Parlor Bar or Red Phone Booth, or catching a comedy show at Laughing Skull Lounge or Atlanta's Original Uptown Comedy Corner. Experience a one-of-a-kind evening at Joystick Gamebar, an arcade bar with classic games, or Revery VR Bar, a virtual reality gaming bar.
Outdoor Recreation Opportunities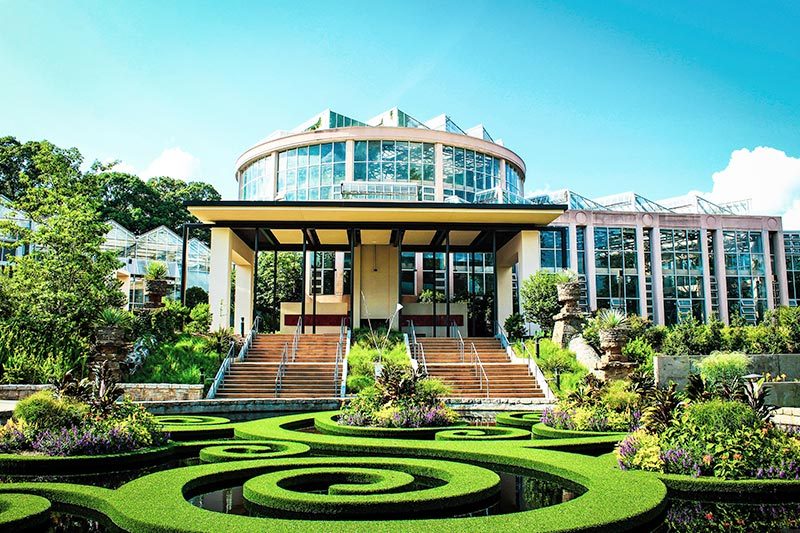 The ATL is home to numerous parks, gardens, and waterways that residents and visitors can visit year-round thanks to the city's mild winters. Those looking to explore the city on foot or on bicycles can utilize the Atlanta Beltline. The Beltline consists of 22 scenic miles of unused railroad that has been recycled into a paved trail that encircles the heart of the city, connecting people to countless restaurants, shopping centers, and attractions. 
Located adjacent to Piedmont Park, an expansive greenspace with trails and a lake near Downtown Atlanta, is the Atlanta Botanical Garden. The garden includes 30 acres of a wide variety of plants and flowers, and it also hosts concerts, tai chi, and other events. 
According to the Discover Atlanta website, the city's most visited attraction is Stone Mountain Park. The 3,200 acres offer ample opportunities for exploration and outdoor recreation focused around the world's largest piece of exposed granite. The park also hosts numerous events, including a well-known laser-lights show in the evenings.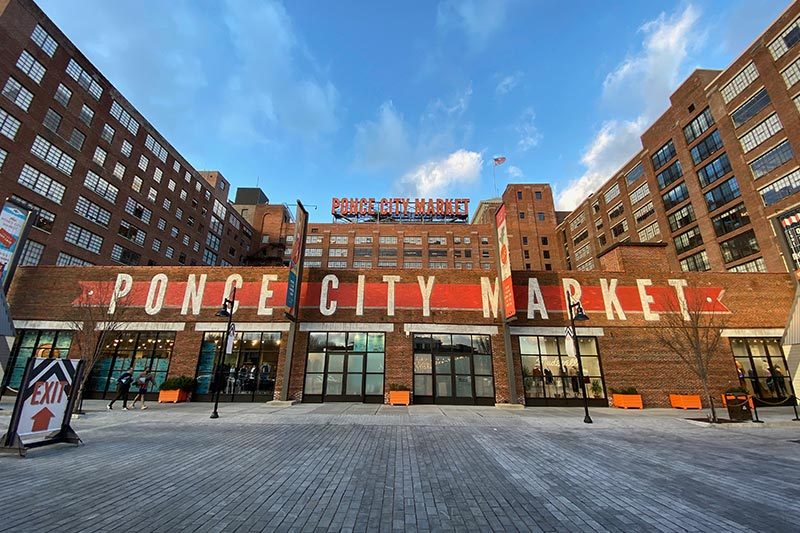 The food scene in Atlanta rivals that of any major city in the U.S. because it features a vast array of diverse and vibrant restaurants, cafes, and bars, with plenty of local eateries showcasing cultures from around the world. City Winery Atlanta at Ponce City Market blends a concert venue, restaurant, and winery for some of the best food and wine pairings in the city. Those looking for dinner and a show should check out Dinner Detective for an interactive murder mystery experience complete with a four-course meal.
For a special occasion, enjoy an unforgettable luxury meal surrounded by lush floral gardens at The Garden Room in Buckhead. At Gunshow, a restaurant founded by former "Top Chef" contestant Kevin Gillespie, you can find a dim-sum-style chef-led dining experience where tables share plenty of small plates. Kura Revolving Sushi Bar offers another unique dining experience with authentic Japanese-style sushi served on a conveyor belt.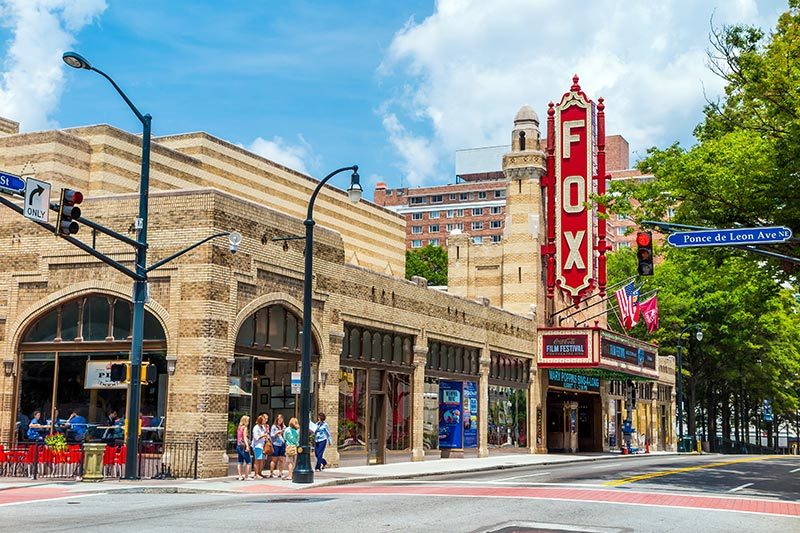 As a modern city steeped in southern history, Atlanta offers a world-class arts and culture scene with a variety of historical attractions, entertainment venues, and cultural attractions. The art scene features the High Museum of Art, which houses more than 18,000 pieces of art, as well as Atlanta Contemporary and the Museum of Design Atlanta, which showcase rotating exhibitions from up-and-coming artists.
Atlanta is a theater lover's dream, with a vibrant, wide-ranging performing arts scene. Residents can enjoy performances at the Atlanta Ballet, the Atlanta Lyric Theater, and the Atlanta Theater. The Fox Theatre and the Alliance Theatre feature eclectic events from comedy shows to Broadway performances to concerts. Another must-see venue is the Atlanta Symphony Hall in the Woodruff Arts Center.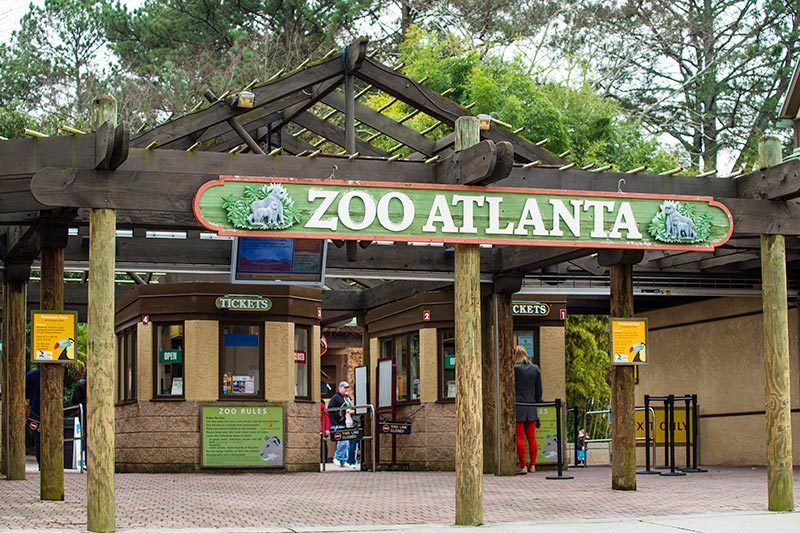 There are so many things to do in Atlanta, Georgia with children, making it easy to plan afternoons with the grandkids. With a range of indoor and outdoor activities, families can find fun throughout all four seasons.
The Atlanta Children's Museum is a highly interactive museum where kids can learn while they play with hands-on exhibits, and it's likely their grandparents will learn a thing or two as well. Likewise, the LEGOLAND Discovery Center is another excellent place to bring grandkids starting to explore their creativity. The LEGO-themed building combines a museum with an amusement center, featuring attractions built and themed around the classic toy.
If grandparents and grandchildren alike want to experience some thrills, they can visit Six Flags Over Georgia which includes rides for children, water rides, and hair-raising coasters for older kids. Another good option is Zoo Atlanta where guests can visit with more than 1,500 animals and experience opportunities to meet with zookeepers and interact with the wildlife.