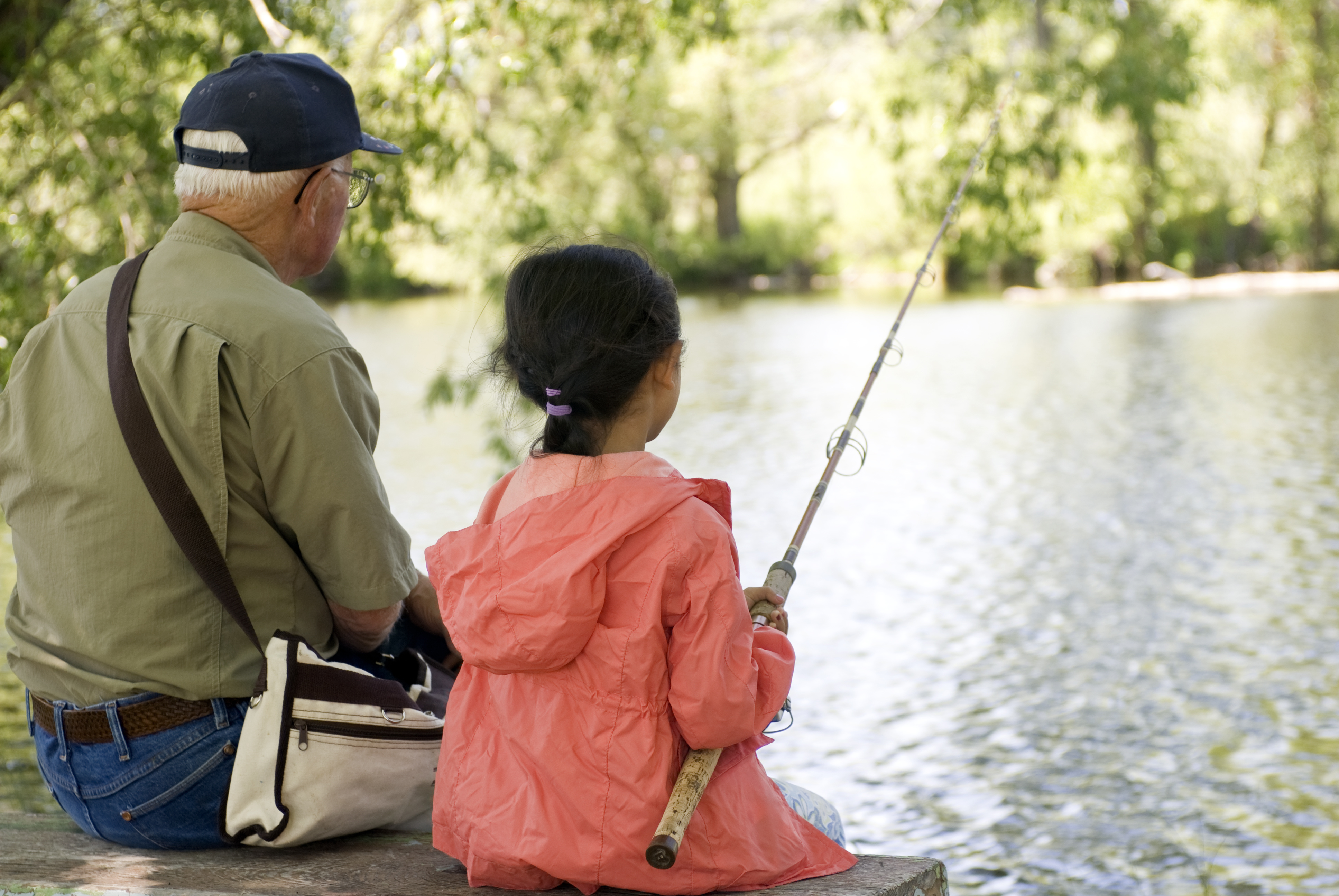 It's always a good idea to bond with the grandkids. Sometimes, it's difficult to figure out what can be done, especially because there's such an age gap. However, when you are looking for a fun bonding activity, there are five that you can do at almost any age – and your grandkids are sure to love the time spent together.
1. Go for a Walk in the Park
You can keep it simple and go for a walk in the park. There are tons of parks within every state, so you can always find one that is reasonably close to you. If you want to make it a little more exciting, you can even pack a picnic lunch that can be fun for you and your grandkid to share.
2. Take an Art Class
Art classes are offered in many different places. If you have grandkids over the age of 21, you can choose one of the locations that allow you to bring in a bottle of wine (this company has franchises all over the country). Otherwise, you can find a class that may be offered by a community center. One of the great benefits to being able to take an art class with your grandkid is that you get to create a piece of art that can be taken home. Your grandkid will then be able to have a physical object to remind them of the time you two spent together.
3. Make a YouTube Video
Tap into modern technology and create a YouTube video. Your grandkid may give you some extra kudos for suggesting it, even if they have to show you how to post it. Have some fun with it. Maybe you want to let them interview you about a topic or maybe the two of you want to have a lip sync battle with some favorite songs.
4. Work on the Family Tree
Create something that can be handed down through the generations. Various websites can be used to help you with this project, too. It can be an ongoing way for you to bond with your grandkids, especially as you start to unveil some family history. You may even have some long forgotten photos of the people you add to the tree.
5. Go to a Sports Game
There may be a football or baseball game in your area. Take your grandkid and make a day of it. This will allow you to have a lot of fun and share memories of going to games when you were a kid. If you have a favorite team and you don't live near the home stadium or ballpark, it could be a reason to take an extended trip. This will be sure to go down as a favorite memory with your grandkids.
Ultimately, you want to make sure you allow some bonding time with your grandkids. This can be on a one-on-one basis or with everyone as a group. If you're not sure what they want to do, open up the lines of communication. Often, they are simply happy to be able to spend some quality time with you.