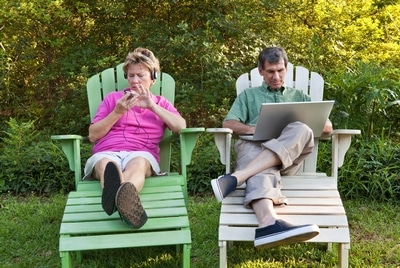 As the largest generation, Baby Boomers are often surveyed, studied and held up as an example for many different causes and points of view. Yet many common ideas about Baby Boomers are based more on myth than actual facts. Here are five Baby Boomer myths that deserved to be debunked.
1. All Baby Boomers fit the same mold.
According to the U.S. Census Bureau, the Baby Boomer generation includes anyone born between the years of 1946 and 1964. As one of the largest generation groups in U.S. history, trends can be very different for those born at either end of the range. While there may be some similarities, the millions of people who fall within the Baby Boomer years come from all walks of life. They often have very different social, economic, and cultural backgrounds. Personal life experiences further change each person, making it difficult to define a typical Baby Boomer.
2. Baby Boomers are set in their ways.
Age brings a greater chance of falling into set routines and Baby Boomers are often accused of holding onto the past or wanting to keep society the way it was when they were young. However, the Baby Boomer generation has more often advocated change on many different fronts. As Baby Boomers have grown up with a changing world, they have learned how to adapt and find new ways to shape our society. Today, most Boomers embrace new technology, are open to new experiences and are living lives that are very different than what they expected as young adults.
3. Most Baby Boomers retire to a life of leisure.
Despite reaching retirement age, many Baby Boomers keep working for as long as possible either because they enjoy their careers or because they need the continued income. Even those who do retire from their main careers often find part-time jobs, work as volunteers or even start their own businesses. Yet this generation does appreciate the value of a good work-life balance. If they can afford it, many Baby Boomers prefer to arrange their time to include a mix of work and leisure time so they can pursue hobbies and spend time with their families and friends.
4. All Baby Boomers are married with grown children.
The picture of typical Baby Boomers often features an older couple who has raised their family and now has an empty nest. However, a large percentage of Baby Boomers are single. Some of these singles are divorced or widowed, but many have never been married. There are also many Baby Boomers, married or not, who never had children of their own. Active adult communities often feature singles groups among their social clubs, which can be a great place for Baby Boomers to make friends, date or find travel companions. Community events and activities also make it easy for single residents to stay active and maintain a strong support system.
5. Baby Boomers dream of downsizing to a beach or desert.
Relocating to a warmer climate is a dream for some retirees, but not for everyone. Many Baby Boomers prefer to age in place where they can stay near family and longtime friends. Not every Baby Boomer is interested in downsizing either. Some older adults hang on to their family homes and others buy new homes that are just as large, keeping plenty of space for house guests or hobby rooms. Another growing trend is for Baby Boomers to move into large, multigenerational homes with their grown children. This works especially well when the home has a separate casita or guest suite. Some floor plans even include spaces with kitchenettes and separate entrances.
Many stereotypical ideas about Baby Boomers are based on misconceptions instead of their actual actions. These are just five common myths that don't accurately describe this generation. What other misconceptions have you heard? We'd love to hear from you in the comments below.