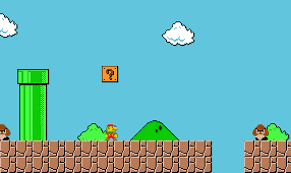 According to recent surveys, close to half of all Baby Boomers are currently playing video games. This makes sense, as ours was the first generation to enjoy video games with the earliest home video gaming systems from Atari and Sega. Benefits from gaming include improved cognition and with some studies even showing a slight increase in reports of a better social life amongst video gamers. Whether you're looking for a few new games or want to revisit classics, this list will help you get your game on.
Myst Masterpiece Addition
Baby Boomers have been big fans of fully immersive adventure games. Myst was originally released to CD-ROM in 1993 and became one of the most successful fantasy adventure games of all time. But the 1993 CD-ROM version cannot hold a candle to the abilities of video game graphics today, so why not fully immerse yourself in this remade and updated version for PC with free roaming capabilities and real-time 3D graphics. If this all sounds appealing, then you'll be blown away by the new version of Zelda, Breath of the Wild, which Nintendo will be releasing in 2017.
Wii Fit Plus
Video games have come a long way since 8-bit graphics. If your gym routine is lacking in fun, or non-existent, then this might be the perfect way for you to start getting into shape. This Nintendo system combines a computerized balance board with a multi-use game controller, allowing players to engage in a host of physical activities from yoga to strength training. It's the perfect marriage between exercise and gaming.
Nancy Drew: Sea of Darkness
Combining two Baby Boomer favorites, video games based on beloved childhood books and puzzle games, these series of Nancy Drew PC games are mystery/adventure games that involve a series of puzzles in order to advance. Puzzle games are one of the best ways to be sure you're getting the most out of the cognitive benefits of video games. Sea of Darkness is only the most recent in a long line of Nancy Drew video games, with the next one for PC and Mac, Midnight in Salem, forthcoming on an unannounced release date, but here's a trailer for the new one.
Classic and Retro Video Games
There's no such thing as a time machine to take us back to the pursuits of our youth, but it's easier than ever to enjoy the video games of days past. If you're not interested in the latest graphics and technology in gaming, but just want to play the old 8-bit classics, then you'll love sites, such as classicgamesarcade.com and playretrogames.com that will let you relive your Pac-Man glory days.
Beyond: Light Advent
This game by Big Fish was named the top casual game of 2016 by GameBoomers.com. This strategy game combines a series of puzzles with a lovely backstory that will take you into outer space.