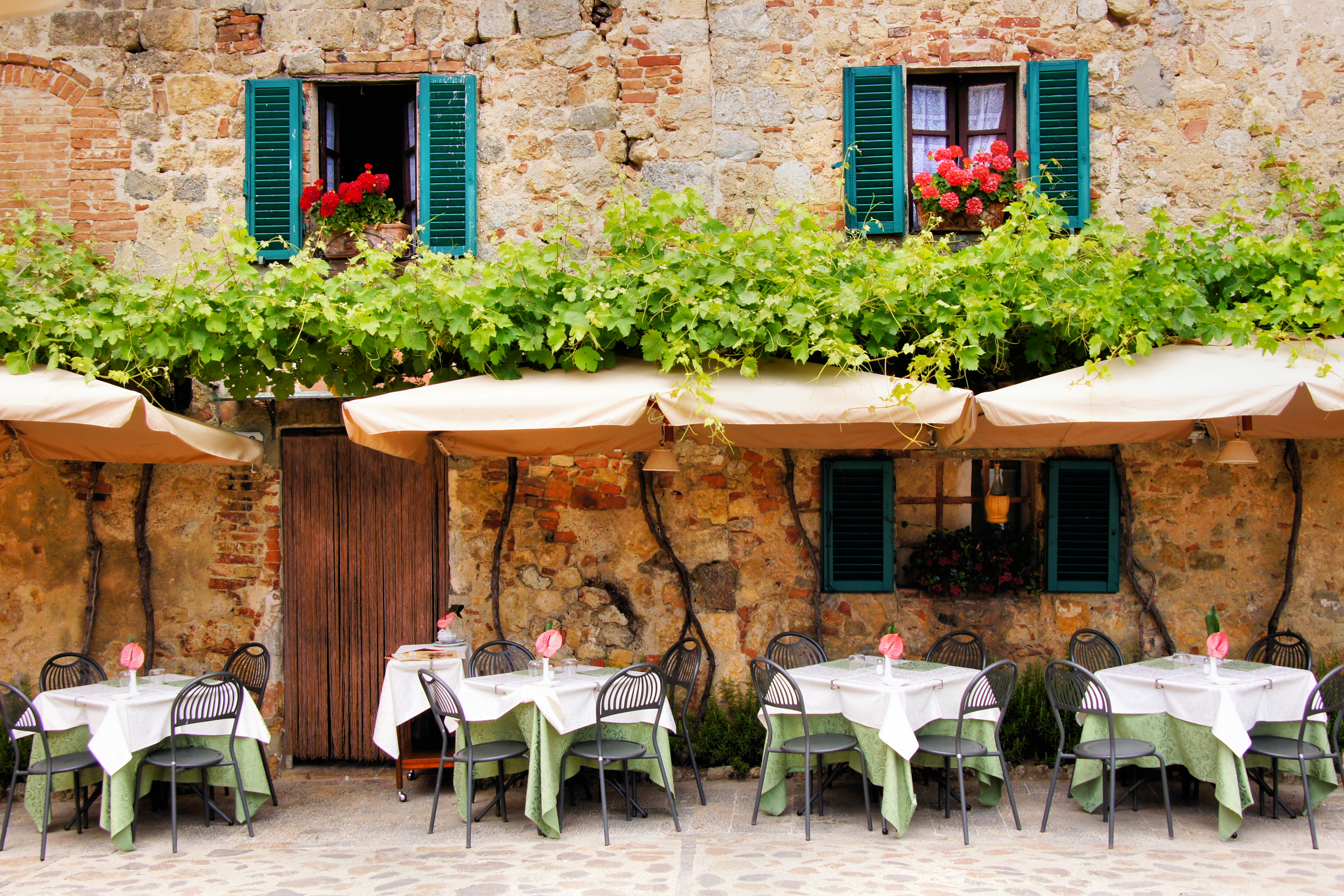 Across the country, new restaurants are opening every day and enticing clientele with impressive menus, creating a recipe for longevity. But studies have shown that most new independent restaurants will close during their first year of business. The remaining restaurants that survive their first year will typically only get a five-year lifespan. With these statistics, it's alarming to know that only a few classic restaurants have survived the odds and stood through the test of time.
Boomers who continue to visit their classic eateries today can rejoice in the fact that their restaurant is still in business and hopefully for many more years to come. Check out these historic restaurants from across the U.S. that are still in business and offering delicious dishes along with a side of rich history.
White Horse Tavern – Newport, RI
Established in 1673, White Horse Tavern is one of the longest-running taverns in the country. This New England establishment goes back to the days of the American Revolution where it was the meeting spot for the Colony's General Assembly, Criminal Court, and City Council, and was frequented by British soldiers, sailors, founding fathers, and colonists. Its first owner was the infamous pirate William Mayes, Jr. With a few restorations done in 1957, White Horse Tavern provides the typical New England charm and history along with an impressive menu of American fare.
Schaller's Pump – Chicago, IL
As the longest-running restaurant in Chicago, having opened in 1881, Schaller's Pump is a local legendary establishment that's survived through the Prohibition era and remains a family business to this day. Located in the Bridgeport neighborhood, Schaller's Pump got its name from the fact that they had to pump beer from the brewery next door (a method they, thankfully, no longer practice).
It also has deep historic ties in politics and baseball, having been the local watering hole for five former Chicago mayors, who were also Bridgeport natives, and is a "second home" for White Sox fans. Besides baseball and politics, Schaller's Pump has been serving up its signature dish of steak as well as hearty pub grub and beer to locals and tourists at reasonable prices.
Fraunces Tavern – New York, NY
If you love history then you'll want to visit Fraunces Tavern in NYC. The building is one of the most historic in the city, even being given national landmark status and having its own museum. It was the headquarters for George Washington during the American Revolution and the location of where he bid farewell to his troops.
Over the last 100 some odd years, Fraunces Tavern has been restored and expanded to include additional buildings for its restaurant and museum spaces. This Colonial American restaurant offers delicious cuisine as well as over 200 whiskeys, 130 craft beers and ciders, and signature cocktails. The wood-paneled décor and elegant fireplaces are set in a warm and inviting atmosphere that provides a unique dining experience in a historic location.
London Chop House – Detroit, MI
This classic steakhouse has been running since 1938 and offers an elegant dining scene as well as a cigar lounge that will take you back in time, having a traditional atmosphere but with a modern twist. It was regarded as one of the best restaurants during the 1950s and 1960s and won numerous awards for its excellent cuisine and service. This Detroit original that once catered to the elite business professionals and entertainers reopened in 2012 with a fresh take with its menu of aged steaks, chops, and fresh seafood to provide a taste of classic charm to the new generations at this fine dining establishment.
Dan Tana's – Los Angeles, CA
When you think of retro-Italian restaurants, Dan Tana's in West Hollywood, CA, comes to mind. The red leather booths, red-and-white checkered tablecloths, dark paneled walls, and vintage décor make this popular Hollywood hangout a unique dining experience. It's been in business for 50 years and has served celebrities like John Wayne, Cary Grant, and Fred Astaire in the 1960s making it a true L.A. hotspot over the years. The menu features classic Italian fare that's named after a few celebrities who happen to be regulars like penne arabiata, a la Michael Kane or veal cutlet Milanese, a la George Clooney.
The Golden Steer – Las Vegas, NV
As soon as you pull up to this restaurant's parking lot, you'll notice the large yellow sign with an image of a cattle right below it, signifying that if you want steak, you've come to the right place. The Golden Steer has been open since 1958 and is a true staple of Las Vegas history. Famous celebrities like Frank Sinatra, Elvis Presley, and Muhammad Ali all dined at this retro steakhouse. Not only will you find high-end steaks and delicious starts and sides to go with it, but you'll also find waiters in traditional tuxedos giving you the ultimate in service for your dining pleasure.