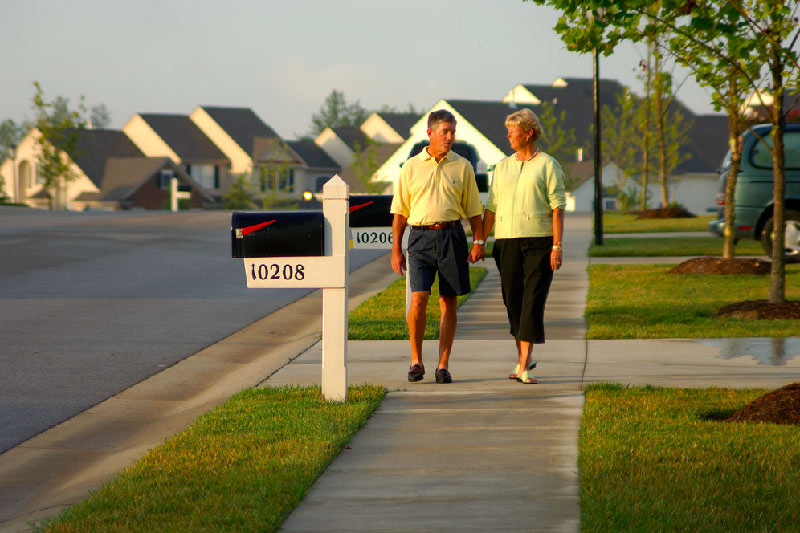 Moving to an active adult community is an exciting change for many people. One of the top complaints of residents who move to active lifestyle communities is, "they wish they would have done it sooner." Yet, the fear for many older adults is that packing up and leaving a neighborhood filled with good friends, family, and close neighbors prevents them from pursuing life in an active adult community. Along with the input of residents who already live in active adult communities around the country, we at 55places.com have compiled a list of 7 reasons your life will be better if you live in an active adult community.
1. With active adult living, you can live with like-minded neighbors
In a regular neighborhood, your neighbors might be different ages and have different interests than you. Also, when you live in an active adult community there are other individuals your age who share similar interests.
2. It's like college without the class
Living in an active adult community means being surrounded by fun and exciting activities. You have the opportunity to be a part of clubs and interest groups that you might otherwise not have access to in a regular neighborhood. Plus, many communities offer continuing education classes in areas like arts, personal finance, cooking, and science.
3. Making friends is as easy as walking down the street
When you move into a typical non age-restricted community, you might feel like the new person on the block and it could take a while to meet new people and establish friendships. However, in an active adult community making friends is easy. Plus, if it is a newly constructed community, everybody is the "new person," which means meeting people is even simpler.
4. No more home maintenance
Most active adult communities are maintenance-free or low maintenance communities. That means yard work and painting are a thing of the past.
5. Active adult communities are like all-inclusive resorts
Imagine having the amenities of a five-star resort right in your own backyard. Many adult communities include a clubhouse with state-of-the-art fitness center, swimming pools, tennis courts, and even golf courses.
6. Life is quieter in active adult communities
Age-restricted and gated communities tend to keep out the noise. Of course, children are welcome to visit most adult communities. The age-restriction means the days of teenagers playing loud music all hours of the night are a thing of the past.
7. Active adult living has no restrictions
You can explore new hobbies or take up old passions. With the amount of fun things to do in an active adult community, you might find yourself busier than ever. Why not try your hand at something new. Or, perhaps you will find the opportunity to revisit a long lost hobby.