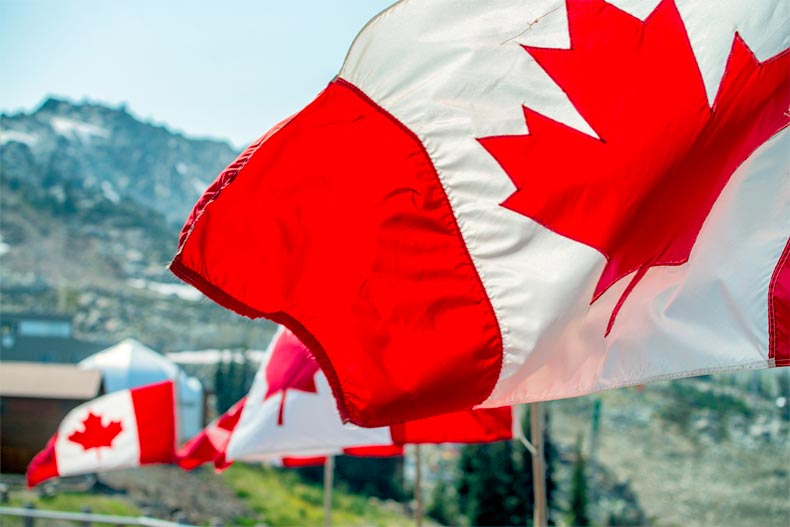 The snowbird lifestyle is popular with many northerners for obvious reasons. Who wouldn't want to find refuge from cold, dark winters and seemingly endless snowfall? This is doubly true for our neighbors to the north where annual snowfall in some cities like Halifax dwarves even that of Minneapolis in the U.S.
As such, there's no need for me to make the pitch for the snowbird lifestyle to our Canadian friends. There are, however, special considerations one must make when traveling to the U.S. to savor the mild winter weather and abundant sunshine of our most southern states. In this article, I'll lay out what you should be aware of in order to best avoid the stress of international travel and fully enjoy the snowbird experience.
Where To Go
Luckily, there's no shortage of excellent options for snowbird travel to the U.S. Both popular and off-the-beaten-path destinations offer visitors the seemingly endless sunshine and mild weather that make the trip worthwhile.
Florida is far and away the most popular choice for those seeking winter warmth and ocean breezes. However, Florida is by no means a singular experience. It offers visitors a diverse set of experiences that may surprise some first-time visitors.
The intergenerational appeal of Orlando's theme parks and resorts is well-documented and provides visitors with endless opportunities for entertainment and activity. Maybe you're looking for a more culturally diverse experience, in which case, you should consider planning your stay in the Tampa area, where there's a thriving arts community melding with cultural influences from the Caribbean, Latin America, and beyond. Sample a cigar, enjoy a rum cocktail, and take in a jai alai match.
Further west, Arizona is another top destination for snowbird travelers. The Phoenix area has made a name for itself as a haven for snowbird active adults looking to catch a round of golf or relax poolside with friends, even during the coldest winter months.
For a different Arizona experience, look further south towards the Sonoran Desert to Tucson. With a confluence of cultures over centuries creating a richly diverse city, this historic trading capital has a distinct feel from Northern Arizona. Also, average January highs of 19℃ (that's about 66℉ for our American readers) make this a comfortable mountain city even in the dead of winter.
South Carolina is another hot spot, quite literally, with winter temperatures that only require a light jacket for most to be comfortable during the daytime. History buffs flock to Charleston for its colonial feel, charming winding streets, and famous food scene. Those looking for a more active adventure will find a lot to love in the Hilton Head area, famous for its golf courses.
The Lonestar State is a bit of an off-the-beaten-path choice, but it has increased in popularity in recent years. Low taxes and a more modest cost of living make it an appealing choice for the more budget-conscious traveler.
A tech boom has made the Austin-Georgetown area a talked-about destination as of late. The area is famous for its music scene and culture as well as its beautiful bluffs and river. The Houston area is a bit of a sleeper, but it's gaining traction as a foodie destination. It's also the home of NASA with its sprawling facilities and museums.
Laws and Crossing the Border
In recent years, border enforcement has tightened at the U.S. borders. You won't need a visa, but you'll need to ensure your passport is in order before crossing over. Be prepared for a wait at the border or customs, and be ready to answer some basic questions.
Also, if it pertains to you, it's worthwhile to understand U.S. cannabis laws. Cannabis, or marijuana, is illegal to possess on a federal level. Many states do have medical programs that vary widely, so if this applies to you, make sure you read up on the laws of the state you plan to visit. Under no circumstances should you bring cannabis into the United States, even to a state where it is legal to possess.
Currency and Taxes
As of the writing, the exchange rate is more or less 0.75 USD to one Canadian dollar. In most parts of the country, paying by credit or debit card is the most common method of payment. However, it's wise to carry cash as some smaller restaurants and cafes don't take plastic payments in an effort to save on transaction fees. ATMs can be found in most shopping areas and convenience marts. Additionally, make sure to use a credit card that doesn't charge international fees, which can add up quickly.
Sales tax rates are typically lower in the United States, and there's no VAT. However, municipalities can add a sales tax in addition to the state's sales tax rate, though this isn't normally more than one or two percent.
Health Care
There's no national health care for American citizens, and as such, you should be prepared to cover your own health care expenses. Owing to the very high cost of health care in the United States, it's strongly advised to buy travel insurance to cover what may be to Canadians shockingly expensive out-of-pocket costs for even minor procedures.
Emergency rooms are found at most hospitals, though if you have a minor injury or illness, you should consider seeking out an urgent care center that is equipped to handle things like colds, earaches, and sprains. Make sure to stock up on any medications you need, and store them in the prescription bottles they were issued to you in.
Mobile Phones
Avoid expensive roaming charges by purchasing a SIM card and mobile phone plan when you arrive in the United States. These are available at airports and near border crossings, but you may have better luck at a mobile phone store. It's easy to find plans that are specially designed for travelers with reasonable service terms at a fair price.
Any good mobile phone store should be able to help you change your SIM card if you're unable to or simply don't know how to. Signal coverage throughout most of the country, especially in major urban areas, is quite good. Only in the most remote areas does coverage drop off, so if you're traveling to a far-flung region, it might be wise to buy a paper map or download your directions ahead of time.
Culture
Though there are a few differences, American culture and Canadian culture aren't radically different. Perhaps the most notable is the lack of metric measurements. Also, despite what may be in the news, most Americans are friendly and helpful people, especially when it comes to our neighbors to the north. Don't be afraid to ask for directions or for what the local favorite is at a restaurant. Most Americans have a lot of regional pride, and they'll be happy to share tidbits about what makes their part of the country special.
Traveling to the United States, especially as a snowbird, is a great way to see the country and experience the diversity it has to offer. With some thoughtful planning, it should be a fairly easy and immensely rewarding experience. There are more than enough warm and sunny winter locations to ensure a lifetime's worth of snowbird trips to the states.