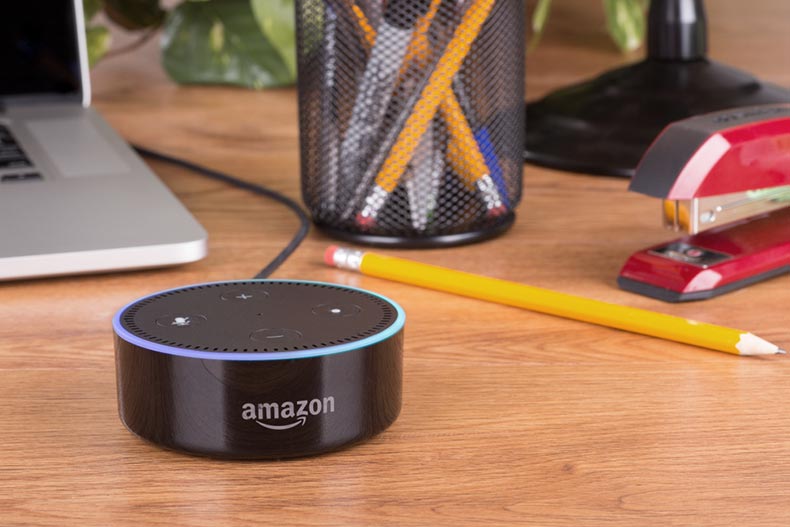 "Hey Alexa, what's the weather like today?"
From news to home automation to entertainment, Alexa makes life simpler and more convenient in all kinds of ways. If you've heard of Alexa but you're not sure exactly what it is, here's an explanation: Alexa is a virtual assistant AI technology developed by Amazon. Put another way, it's an intelligent voice recognition and natural language understanding service.
You can use Alexa to play music, get sports scores, order your favorite coffee from Amazon, and so much more. As of 2019, Alexa offers more than 90,000 skills, according to Amazon, making it a highly useful tool for nearly anything.
Alexa has been integrated into a variety of Amazon's services, allowing it to be used with popular products such as Amazon Echo, Echo Dot, Echo Buds, and Amazon Fire TV. When you make a command or ask a question, you're essentially communicating with a cloud-based service. Just say the word "Alexa" and you can get the information you need or perform the task you want to do without lifting a finger.
You can even change the wake word "Alexa" into something else. Just say something like, "Alexa, can you change your name?" or "Alexa, can you change your wake word?" Follow the prompts from there and you can choose a new name in just minutes. Want to hear from Alexa in a different voice, language, or accent? You can do that too. Alexa is highly customizable, allowing you to change it up whenever you wish.
If you've been thinking about getting an Alexa-enabled device and making use of Alexa in your life, you're in good company. According to NPR and Edison Research, the number of people owning and using smart devices continues to rise. In 2019, 60 million people owned a smart speaker, up from 39 million in 2017. Across the country, 157 million households had a smart speaker in 2019, up from 67 million in 2017.
Read on for our comprehensive guide to Alexa for seniors. This post will explain how to get Alexa set up, which voice commands to try, and how to make the most of your Alexa experience.
Choose the Right Alexa-Enabled Device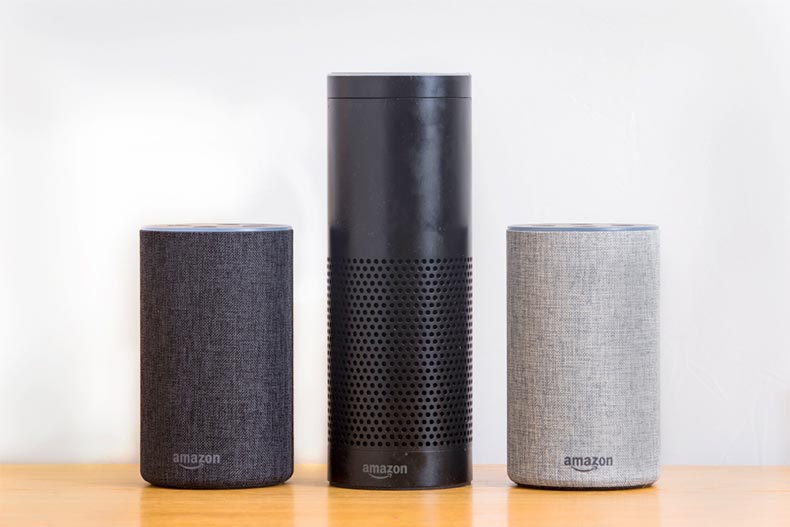 A good rule of thumb is that one Alexa device is sufficient for a single-story home of up to 1,000 square feet. (Image credited to James W Copeland / Shutterstock.com)
Since Alexa is a technology that relies on voice, it's important to consider the size of your home when selecting an Alexa device. A good rule of thumb is that one Alexa device is sufficient for a single-story home of up to 1,000 square feet. If you have a larger home of 2,500 square feet or larger or a two-story home, one Alexa device will likely work as long as you place it in a central location.
Note that both the Amazon Echo and Amazon Echo Dot can pick up your voice through one closed door. However, if your home contains many interior doors, you may want to purchase a Voice Remote to minimize shouting.
If your partner or spouse has their own Amazon account, you can create an individual profile for them in your Alexa household profile. Just go to Settings in the app, select Account Settings, and then choose Amazon Household. Follow the on-screen directions to get set up.
Set Up Alexa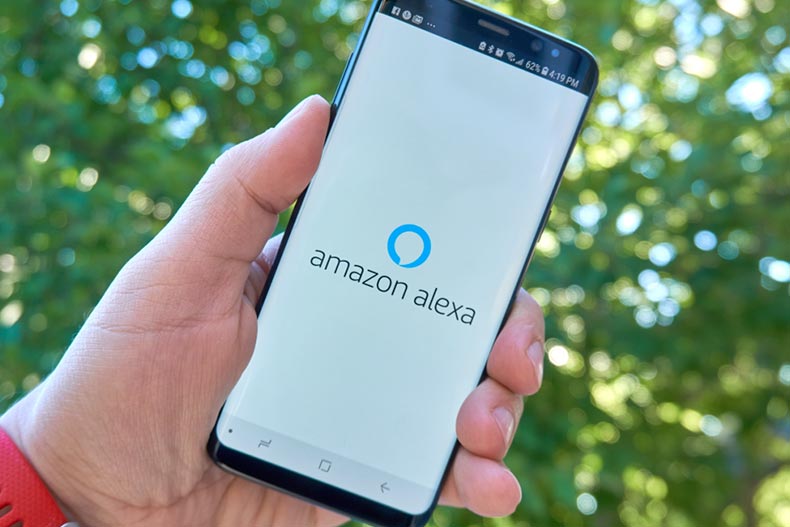 Once you purchase your Alexa-enabled device or gadget, whether you have an Amazon Echo Dot, a Ring Peephole Cam, or one of the dozens of other Alexa-compatible devices, you'll need to set up Alexa.
Get the app. Begin by downloading the Alexa app in your smartphone's app store. This will enable you to get more out of your device, so do this first.
Start talking. To get Alexa accustomed to your voice, you need to do some training. Start by saying, "Alexa, learn my voice." Continue with the prompts to allow Alexa to learn your voice and better serve you.
Indicate your location. When you want to know if it's going to rain later or what the traffic situation is like, you can just ask Alexa. However, for Alexa to provide accurate information, you must input your location in the Alexa app. Go to Devices, Echo and Alexa, tap your Alexa device, and then hit location. You don't have to input your full address if you don't wish to do so. Just your zip code or postal code will work.
Choose your preferred music provider. Do you love Spotify or Soundcloud? Be sure to set it up as your default for music. In the Alexa app, visit Menu, Settings, and Music. Choose Default Music Services, select your preferred provider, and then hit done.
Select your favorite sports teams. With Alexa, you never have to wonder about the final score or what's happening with your favorite team. It's easy to stay connected with leagues, teams, and players with just a quick set-up at the beginning. Go to Menu, Settings, and Sports, and select the teams you like most.
Get Alexa connected to your calendar. It's easy to sync your calendar with Alexa, so you always know about upcoming appointments, get-togethers, meetings, and more. To do this, you simply need to tell Alexa which calendar service to use, whether you prefer Google, Apple, Microsoft Exchange, or Microsoft. Go to Menu, Settings, and Calendar, and make your pick.
Grant Alexa access to your contacts. A great feature of Alexa is being able to make hands-free calls. For example, let's say you want to call your grandson. Just say, "Hey Alexa, call Thomas," and you can chat with Thomas without being tied to your phone. You can give Alexa permission to access your mobile device's contacts by making the proper selection in Settings.
Simplify Your Life With Alexa Routines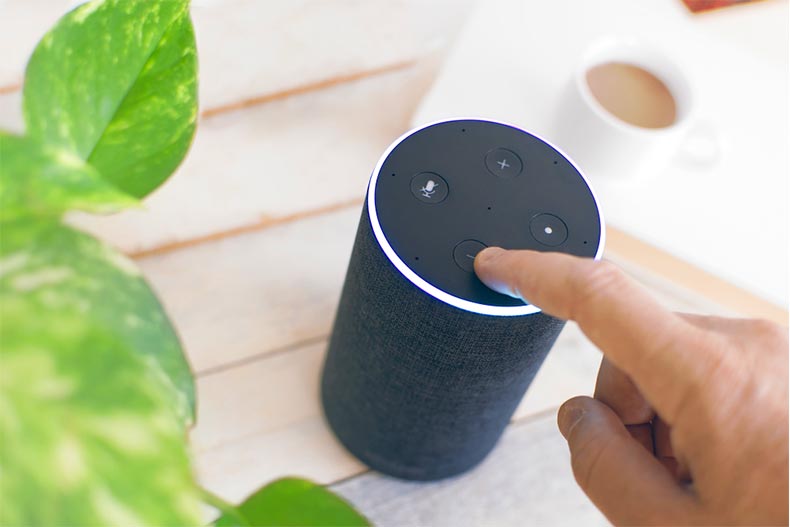 When you set up a Routine, you can tie multiple actions to a single voice command. So, for example, you could create a Routine that when you say, "Alexa, good morning," Alexa reads the news and weather forecast, gives you a list of your appointments for the day, and flips on the bedroom light. If you have a smart coffee maker, you could even have Alexa brew your morning cup.
Setting up a Routine is easy to do in the Alexa app. Simply tap on the menu icon in the top left, hit Routines, and then tap the plus icon in the top right to get started.
Keep Your Conversations Private. If you don't necessarily want Alexa saving your conversations or you want to manage your privacy with the virtual assistant, you have plenty of options. For starters, you can delete individual recordings in the app. Just go to Settings and Alexa Privacy. To delete a specific recording, select it and click Delete Voice Recordings. You can also delete your entire recordings history or recordings for a certain day, week, or month.
Under Alexa Privacy, you can also opt to automatically delete your recordings and manage other aspects of your privacy, such as your smart home devices' history.
Check Out Some of Alexa's Top Skills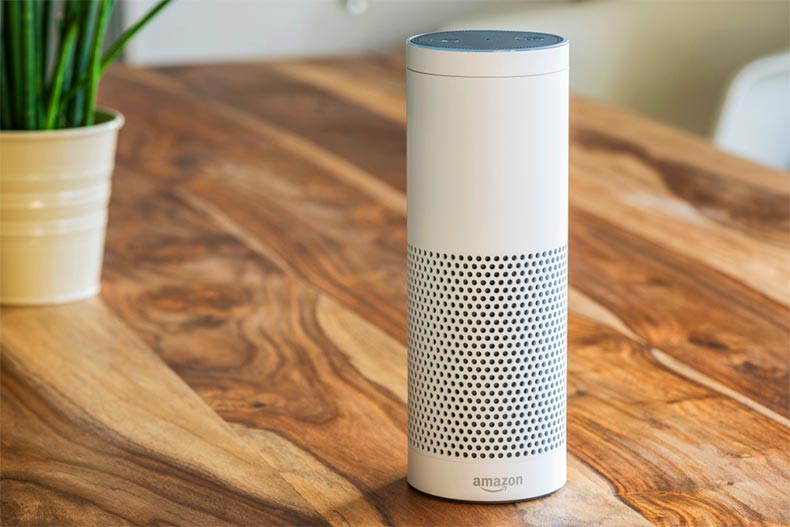 Alexa can be used for so much more than playing music and getting sports and weather updates. Take a look at this list of some of Alexa's most helpful commands.
"Alexa, send a hug." Missing someone you love? Wish you could see them in person? With Alexa, you can send a virtual hug to someone in your contact list if they have an Alexa app and device. The message "Sending you a hug" will appear along with the hug emoji.
"Alexa, find my phone." Can't remember where you left your phone? Simply ask Alexa to locate your device and save yourself the hassle of searching all over your house for your misplaced phone.
"Alexa, open the Bible." With Alexa, you can keep up with your daily Bible reading or get a dose of inspiration by simply saying the words. Alexa will read specific Scripture passages or select a popular, random Bible verse for you.
"Alexa, give me a nutrition tip." If you are trying to eat healthier or you have a concern about your diet, you can check in with Alexa for guidance. Alexa will provide a quick tip based on healthy lifestyle topics sourced from Mayo Clinic.
"Alexa, make a donation to the ASPCA." Another great feature of Alexa is the ability to make a donation to an organization or charity. Whether you want to chip in $10, $100, or more, you can specify the exact dollar amount for more than 270 charities that work with this Alexa feature.
"Alexa, ask the Red Cross where I can donate blood." With Alexa, you can find out if there's a critical need for blood near you as well as schedule, change, or cancel upcoming blood donation appointments. You can also ask questions you may have about the donation process and set a voice reminder one and three days before an appointment.
"Alexa, ask My Pet Doc." This veterinary question-and-answer app can help you get your pet feeling better if they're experiencing illness or distress. Describe your pet's symptoms and answer the follow-up questions to get advice. If Alexa isn't sure what guidance to give, your conversation and phone number will be forwarded to a veterinarian for a call in just a few minutes. This is a helpful feature for any pet owner to get prompt guidance without needing to bring their pet in to get seen.
"Alexa, what time does Corner Bakery open?" Whether you're hungry for a bagel and a latte at breakfast or you want to pick up a pizza for a casual dinner, Alexa can get you all the information for nearby restaurants, including hours, location, and more.
Stay Healthy in a COVID-19 Era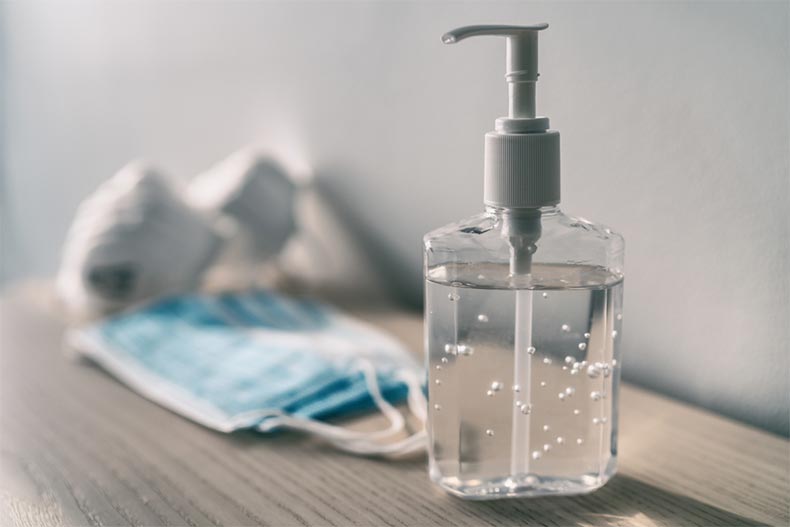 Alexa can answer thousands of questions about the coronavirus, so if something is on your mind, feel free to ask.
If you're feeling sick or simply stressed, you can use Alexa to help you through. Alexa can answer thousands of questions about the coronavirus, so if something is on your mind, feel free to ask.
For example, if you ask, "Alexa, what do I do if I think I have COVID-19?" you'll hear a reply that takes you through questions recommended by the Centers for Disease Control. Based on your answers, Alexa will help you decide if you should be tested.
When it comes to good hygiene, Alexa will also play a song for 20 seconds—the length of time you should wash your hands to help protect yourself from COVID-19.
If you feel physically healthy but you could use some relaxation, Alexa can help you there as well. Say "Alexa, open Guided Meditation" and listen to a calming voice that takes you through various relaxation exercises.
Do All The Things With Alexa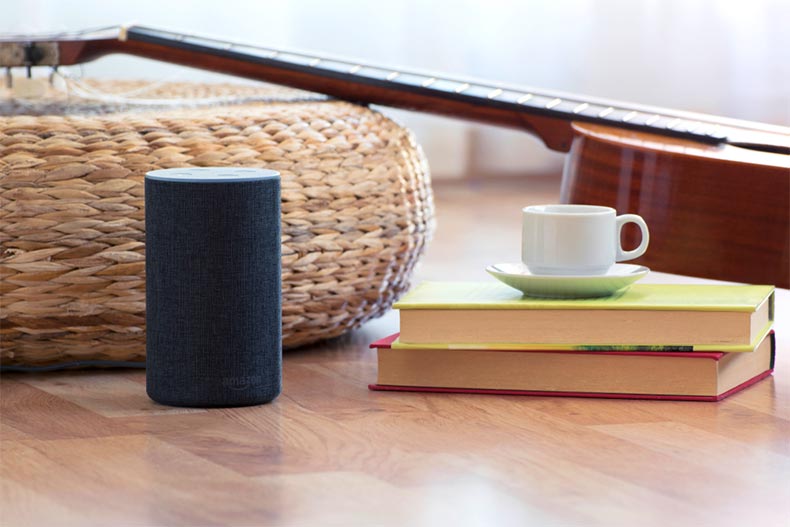 With Alexa, you can manage almost everything around you with simple voice commands.
While the technology may seem complex, using Alexa is quite simple. Once you get Alexa set up by following the straightforward steps above, take some time to familiarize yourself with your new Alexa-enabled device. You can manage almost everything around you with simple voice commands, making your life easier and more enjoyable.