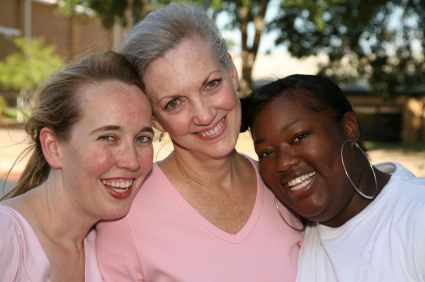 Baby boomers, born during the period between 1946 and 1964, are often depicted as a generation of activists. While any generation is a cross-sampling of many different personality types, coming of age during the free spirited 1960s, the radical 1970s, and the political 1980s, led many baby boomers to take an active interest in government, politics, and the world around them.
These active adults are continuing to make a difference for many causes, in local and national politics, and in their community governance. While the range of baby boomers covers nearly a 20-year span, many historic events occurred during the decades when the majority of boomers were impressionable teens and young adults. Throughout the 1960 and 1970s, change was a common theme. Young adults were eager to take part in the Civil Rights movement, antiwar protests, radical feminism, Mother Earth, sex, drugs, and rock and roll.
Living in an active adult community gives Baby Boomer activists many opportunities to put their experiences to good use and continue their socially and politically active lifestyles. Many active adult communities are self-governed by an elected homeowners association board of directors. The residents who serve on the Board understand the importance of communal governance and strive to balance residential freedom with what is best for the community as a whole.
Through an active adult community's many social clubs, residents can regularly meet with others who share their passions. At Sun City Peachtree in Griffin, Georgia, residents can get involved with the community's social club which focuses on volunteer opportunities, or keep their community safe by joining the Neighborhood Watch.
Often baby boomer activists have learned the power of working together and channel this energy into maintaining support groups for dealing with important situations such as Alzheimer's disease, survival after a stroke, cancer support, and Alcoholics Anonymous. Bereavement and grief management groups can also be empowering for those coping with loss.
The baby boomer generation already knows how to rock the vote. These active adults make a consistently strong showing at voting locations around the country during both local and national elections. Many communities offer Republican or Democratic social clubs for politically-minded residents, such as Aurora Republican Women (ARW) at Heather Gardens in Aurora, Colorado, or Democrats in Sun City at Sun City Palm Desert in Palm Desert, California.
Active adult communities often work hand in hand with local colleges and universities to create lifelong learning opportunities for community residents. Instead of focusing on homework and test scores, Lifelong Learning programs foster a love of learning. These classes are ideal for baby boomers activists who want to stay in touch with the changing world around them.
No matter what issue is personally dear to them, baby boomers who choose to live in active adult communities have a chance to meet others who share the same passions. There are many opportunities to join a like-minded club or get involved with the community governance. At an active adult community, there is no reason for a baby boomer activist to become inactive.