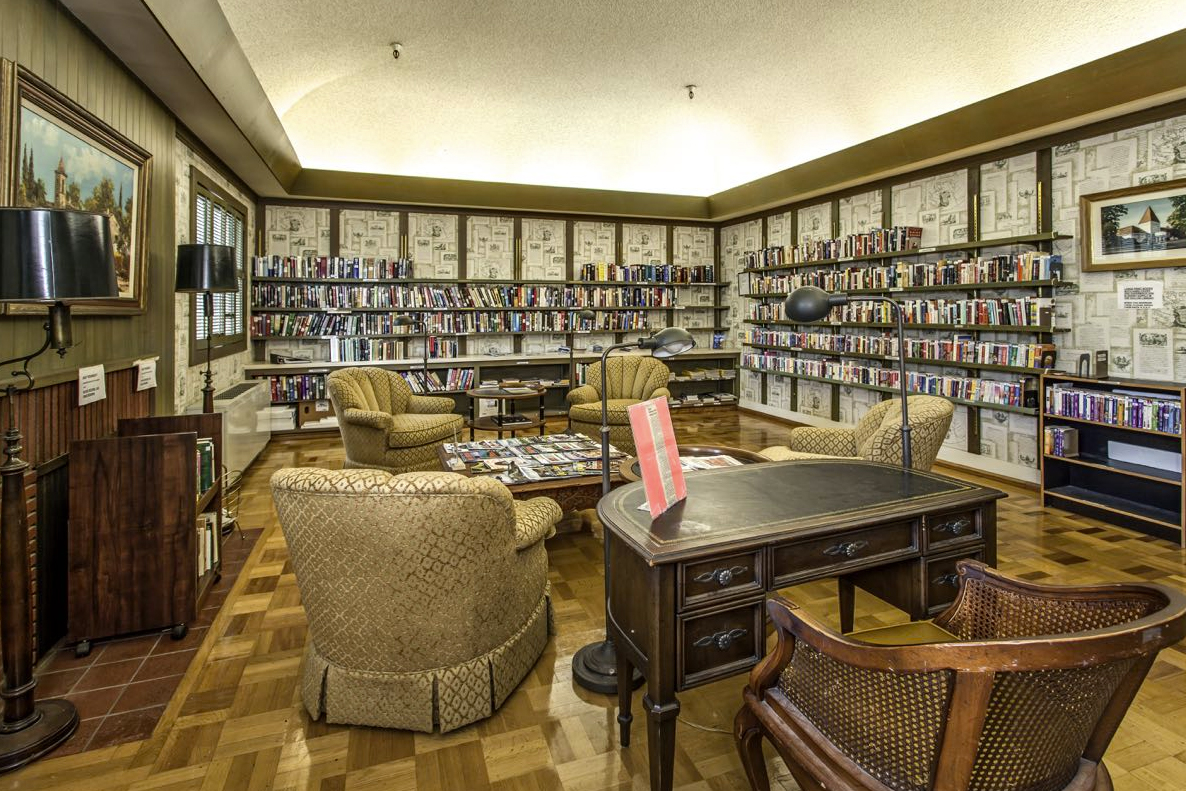 While some Baby Boomers plan to spend their retirement years playing golf, traveling across the world, or starting a new hobby, there are others who want to spend their best years nose deep in a good book every week or month. And with a variety of active adult communities across the country, Boomers are sure to find their ideal retirement destination that caters to their favorite pastime. According to a study conducted by Jack Miller, president emeritus of Central Connecticut State University, Washington D.C. is the nation's most literate city. The study included the reading habits and resources of the country's 82 largest cities based on data gathered in 2016. Check out the top five literate cities and the active adult communities in those areas to determine where you would like to retire if you love to read.
Washington D.C. was ranked as the nation's most literate city for the fourth time in six years, according to the study conducted by Central Connecticut State University. D.C. earned the top spot because of its number of local bookstores, newspaper circulation, Internet resources, libraries, and educational attainment.
Retirees who love to read will enjoy all of these resources at their fingertips as well as a great selection of active adult communities throughout the area. Boomers who are planning to retire in this area will find a variety of 55+ communities offering new construction like The Villages at Two Rivers in Odenton, Courts of Clarksburg, and Gatherings at Ellicott Mills in Ellicott City. Retirees can also find established age-restricted communities like Leisure World of Maryland in Silver Spring, Heritage Harbour in Annapolis, or Cameron Grove in Upper Marlboro that offer rich amenities and quality built homes. Some of these active adult communities also provide amenities that cater to bookworms like quiet libraries and active book clubs that allow residents to share their thoughts about the latest novel with other like-minded adults.
Not only is Seattle known for coffee shops and music scene, the city is the runner-up for most literate city in the country following D.C. Seattle scored high in the educational attainment category and the city is also known for having a great selection of local and independent bookstores such as the Elliott Bay Book Company, Merced Street Books, and Twice Sold Tales. The Seattle-Tacoma area is also thriving with many active adult communities. Avid readers will find beautiful 55+ communities in vibrant locations like Trilogy at Redmond Ridge in Redmond or Jubilee at Hawks Prairie in Lacey that provide libraries, cyber cafes, and book clubs. Trilogy at Redmond Ridge even has a University of Washington Center for Learning, which provides a variety of lifelong learning classes that can enhance the mind.
Although Minneapolis might not be the most popular retirement destination, retirees and book lovers may choose this Midwestern location thanks to its place as the country's third most literate city. Active adults will find numerous public libraries within the area as well as more than a dozen local bookstores. The Minneapolis area is also home to several active adult communities such as Villas at Rush Creek in Maple Grove, SummerCrest in Brooklyn Park, and Cross Croft at Evermoor and Bard's Crossing of Evermoor in Rosemount. Retirees will be able to enjoy their favorite books at these communities by participating in book clubs, reading quietly at the library, or hanging out with other like-minded adults at the learning center.
The Atlanta Area has many benefits that appeal to active adults, including warm weather, a vibrant downtown area, beautiful suburbs, fun cultural attractions, and impressive 55+ communities. Book enthusiasts will also love knowing that Atlanta was ranked in the top five for the nation's most literate cities, which makes it easy for them to get to a local bookstore or library or mingle with other residents who love books as much as they do. The city has over a dozen local bookshops throughout the area as well as public libraries, making it easy for retirees to get the latest novel for their book of the month club. Active adult communities throughout the Atlanta area also offer welcoming environments for book lovers. Sun City Peachtree in Griffin offers residents a library and computer lab as well as a variety of special interest groups like book club and book discussion group. Village at Deaton Creek in Hoschton also has a library and multi-purpose room where homeowners and book club members gather to bond over their favorite novel.
Rounding out the top five list of most literate cities is San Francisco. The City by the Bay is famous for stunning attractions and landmarks like Alcatraz, the Golden Gate Bridge, cable cars, the Painted Ladies, and Fisherman's Wharf. It also has a great literacy program as well as events like Book Passage Inc., which is a world-renowned community bookstore that has served the Bay Area for more than 40 years with author events, writing and language classes, and annual conferences. San Francisco also has award-winning bookstores like Green Apple Books, which has been in operation since 1967 and offers a variety of curated new and used books in all subject areas. But this vibrant and diverse area is also home to plenty of distinct active adult communities including Rossmoor in Walnut Creek, Oakmont Village in Santa Rosa, and Trilogy at Rio Vista. These communities have one or more fully stocked libraries and interesting book clubs, perfect for retirees who love to read. And if that's not enough, Boomers can take a scenic drive to one of the many attractive neighborhoods in the Bay Area to find a new favorite independent bookstore, public library, or literary event for their reading pleasure.