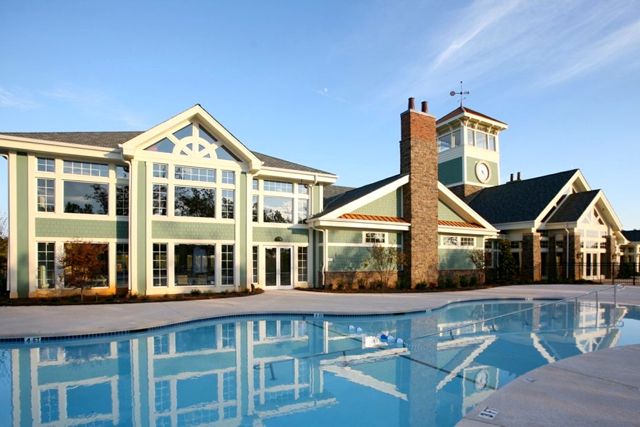 Dreams of retiring often include images of favorite pastimes, traveling or trying something new. Yet, retirement doesn't mean the end of housework, yard work and other routine chores. To maximize their free time, many active adults downsize and look for homes where they can enjoy low-maintenance living.
Many active adult communities promote a low-maintenance, or maintenance-free, lifestyle. These communities typically offer added perks, such as lawn care and exterior home maintenance. This kind of maintenance package may be standard on every home in the community or only on certain homes. It may even be an option that is available to homebuyers individually.
Of course, communities with apartment-style condominiums also offer low-maintenance living. Residents do not have to worry about yard care and the building is maintained by a management company.
Regardless of the home style, the cost of added maintenance is covered by the homeowners' association fees. Homes which include lawn care, exterior maintenance and other services will typically have higher HOA fees than those that do not.
Before buying a home, it's important to understand all the services that are included in the HOA fees. If lawn care and exterior maintenance is included, that could mean something different from one community to the next. It may (or may not) include things like landscaping, tree and shrub trimming, irrigation and snow-removal. In some communities, additional services like cable TV, Internet access and home security systems may also be included with each home.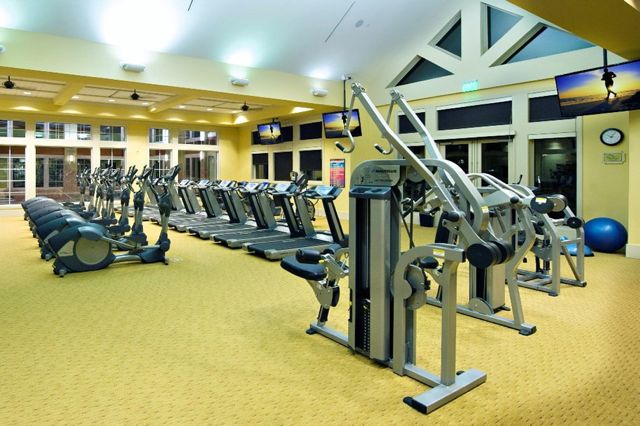 Today's active adults would rather spend time at the fitness center than spend time on home maintenance.
Clubhouses and common social areas also cut down on your home maintenance. You can meet with friends in clubhouse party rooms, enjoy hobbies in game rooms or craft studios, or workout in a community fitness center. Other popular community amenities include swimming pools, picnic areas, sports courts and walking trails.
Like lawn care and exterior home maintenance, the upkeep of these common amenities is covered by residents' HOA fees. Developments with more amenities typically have higher HOA fees, however some communities make this more affordable by offering different levels of membership. In that kind of situation, you may find a basic, or social, membership that covers access to a main clubhouse, as well as more expensive options which also include tennis and sports amenities, or a full golf club membership.
While amenity-rich, low-maintenance communities make it easy to enjoy your retirement years, homebuyers must budget for their monthly HOA fees before deciding to buy. When comparing communities, list all the amenities and services covered by the HOA. Also, remember that HOA fees are reassessed each year when the community budget is reviewed and they are likely to gradually increase over time.
Choosing a low-maintenance home in a community with varied amenities is a great way to turn your dream retirement into a reality.