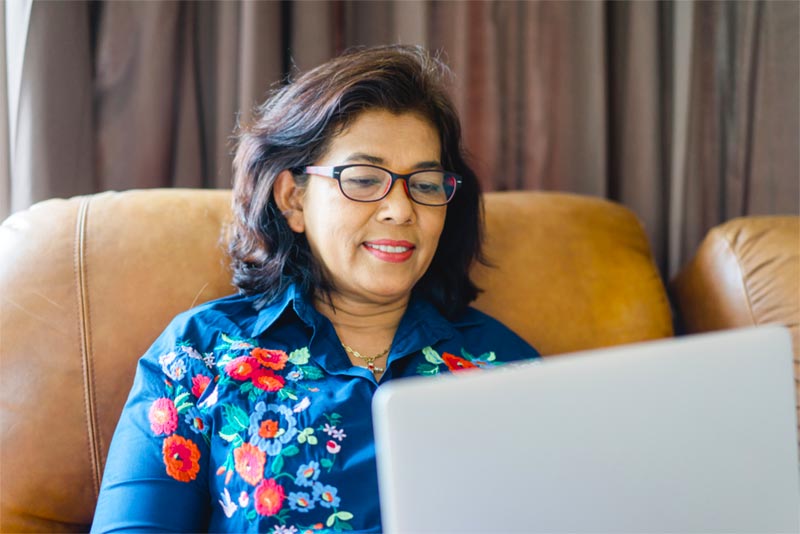 Today's single active adults have options when it comes to meeting someone new. Instead of relying on friends and family members for match-ups, or hoping for chance meetings, active adults can turn to the Internet to search for their own ideal match. Online dating and singles clubs are growing in popularity among active adults in search of that someone special.
According to an article in AARP Magazine, people over 50 are the fastest-growing group visiting online dating sites. There are many online dating services where active adults can find success, such as eHarmony.com, Match.com, or OkCupid.com. However, some active adults would prefer to sign up for online dating sites that are designed specifically for active adults. This growing list of specialty dating sites includes many relatively unknown services all designed to draw in active adults over 50.
With so many options for online dating, how is an active adult to choose the right online dating site? And are there ways to increase the chance of success once they do sign up?
When exploring the world of online dating, there are a few basic tips that all active adults should consider.
1. Evaluate Your Goals
Are you looking for a companion to take on casual dates? Are you hoping to find a serious, long-term commitment? Or are you somewhere in between? Understanding your own desires will help you find someone with the same expectations.
2. Be Honest
You don't have to lay your life story on the table, but you should avoid white lies and half-truths. That means using a recent picture and copping to your actual age. You would expect honesty in the people you meet, so do offer others the same courtesy.
3. Create a Positive Profile
While you might be nervous or doubting your chances of finding someone online, don't post those negative thoughts on your profile. Focus on your personal strengths and the positive traits you would like to find in someone else.
4. Do not Reveal Personal Information too Soon
To be safe while dating online, do not be in a rush to reveal your home address or even your home phone number. Stick to your cell phone, video chatting, texting, and email until you see how the relationship is going.
5. Meet in a Public Place
When you are ready to meet in person, arrange to meet in a public place. This is a basic online dating safety measure and you may want to reconsider anyone who pushes to pick you up at your home instead.
Whether looking for a casual companion or a long-term commitment, active adults are turning to online dating as a way to meet someone special. If you are single and have been longing to meet someone new, consider taking a chance on Internet dating services. The person of your dreams may be waiting online.