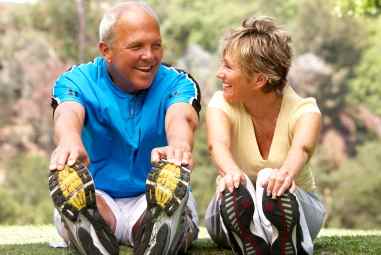 Every January, millions of Americans create a list of New Year's resolutions. These promises are designed to improve their own lives or help other people. Yet, before spring has sprung, most of these resolutions are long forgotten.
Active adults often have similar New Year's resolutions as other age groups. Their plans include both self-improvement and helping others. Personal desires like traveling more or participating in an upcoming event are common. Resolutions can also involve important goals, like assessing a retirement plan.
The same New Year's resolutions have a way of coming back year after year. This may be because they were abandoned at some point during the previous year or because they were only met with moderate success. If you notice your New Year's resolutions are the same from one year to the next, it might be time to think about better steps to help you stick with your goals. Let's take a look at just a few common active adult New Year's resolutions and some tips on how to keep them.
1. Exercise More and Be More Active
Make use of the amenities available in your community. If there is a fitness center, start exercising there at least twice a week. Join a fitness class or take up an active hobby like tennis, pickleball, or golf. Even a daily walk brings many health benefits.
2. Lose Weight and Eat Healthier
Dieting is hard at any age, but it can be even more difficult as you get older and your metabolism naturally slows down. Instead of trying a diet, learn more about healthy eating. Take a class on healthy cooking and start adding more fresh fruits and vegetables to your daily meals.
3. Travel More Often
Stop daydreaming over travel brochures and start making plans. Travel agents are more than happy to help active adults seek out deals that make traveling more affordable. Online travel sites also make it easy to find and book budget-friendly vacations.
4. Assess Retirement Savings
Whether you are already retired or getting close to retirement age, it's always a good idea to assess your retirement savings. Working with a financial planner can help answer your questions and put you on the right track. Make an appointment early in the year and plan to review your progress regularly.
5. Volunteer for a Cause
Local charitable organizations are always looking for willing volunteers. If you live in an active adult community, it may have a social group dedicated to volunteering. There are many different ways to volunteer. You can work at a soup kitchen, knit chemocaps for cancer patients, or visit residents at a local senior center. The possibilities are endless.
Did any of these New Year's resolutions make your list? Do you have others in mind? Let us know in the comments, and have a Happy New Year!