Whether you can live in a 55+ community depends on several factors, and there are both advantages and disadvantages. Some active adult communities have stricter regulations than others, and it certainly isn't a case of one size fits all.
Here's an overview to help you decide if you can live in a 55+ community.
What Are 55+ Communities?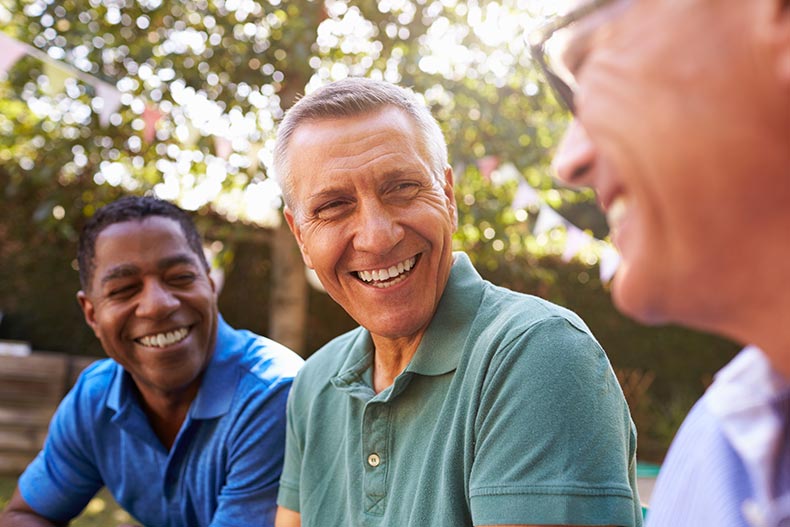 First, what is a 55+ community? It's a community designed with active adults aged 55 or over in mind. They're planned communities—a little like a resort—in every state in the U.S. They range from a few dozen homes to 70,000 homes in three different zip codes (The Villages in Florida is the largest 55+ community in the country).
Before going further you might want to read up on the Top 10 FAQs About Living in 55+ Communities.
Who Can Live in a 55+ Community?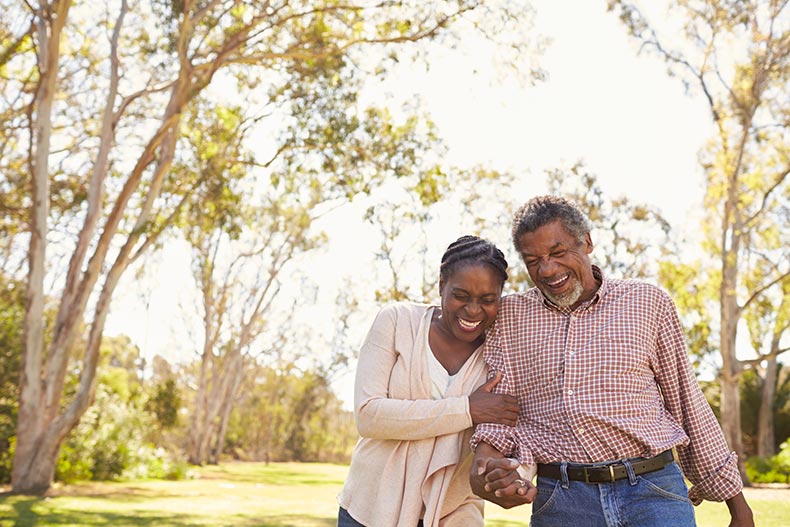 It seems obvious to say that people aged 55 and over can live in a 55+ community, but that's not the whole picture. In most communities only one partner, if you're buying as a couple, has to be over the age of 55. However, you need to check the regulations in any community you're thinking of buying into. It may be that if your partner is over 55 and passes away or goes into a care home, then you may be required to vacate the property within a certain period of time if you're still under the age of 55.
Not all such communities have an age restriction of 55, though they're by far the majority. Some may regulate that you have to be 50, some say 45, and some have no age restriction at all. In these last, though, you'll probably find that the majority of residents are in the senior age range as that's the target market for these communities: the active adult.
Some communities have what they call the 80/20 rule. This means that if 80% of the residents are over the age of 55, there may be some leeway in having 20% of residents not meet the age requirement. However, this can be overruled by the homeowners' association (HOA), which may mandate that there are no exceptions to the age restriction in place.
One way to help you think about whether you personally can live in a 55+ community is to draw up a list of your needs, wants, and don't wants. By starting a list of what you absolutely must have, what would be nice to have as well, and what you definitely don't want, you can think about what different communities offer, and whether they're right for you or not. For example, if you're a keen golfer then one of your needs may be an onsite golf course. On the other hand, if you have no interest whatsoever in playing golf, you may not want to live in a community that has a golf course which some of your HOA fees will go towards supporting.
What's the Difference Between 55+ Communities and Retirement Communities?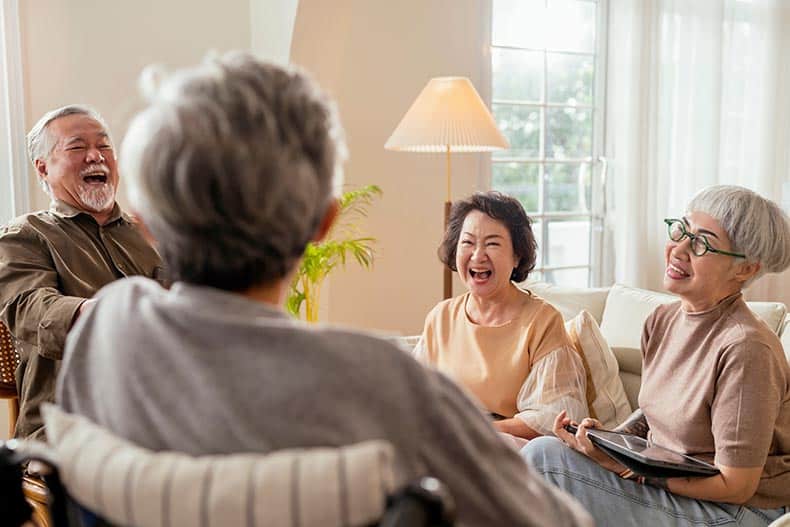 Although they sound pretty much the same, retirement communities tend to be more like retirement homes, where someone is in need of some kind of in-home care. The 55+ communities don't generally offer this kind of personal care, although they'll be in areas with nearby medical facilities for residents when needed.
Some 55+ communities, like Sun City in Arizona (which was the first 55+ community in the U.S.), have their own hospital, but this is the exception rather than the rule.
Also, 55+ communities are different from assisted living. They don't provide in-home medical visits, although many will offer some kind of support such as transport to medical appointments or dog-walking services. Again, each type of community has its pros and cons.
What Do 55+ Communities Offer?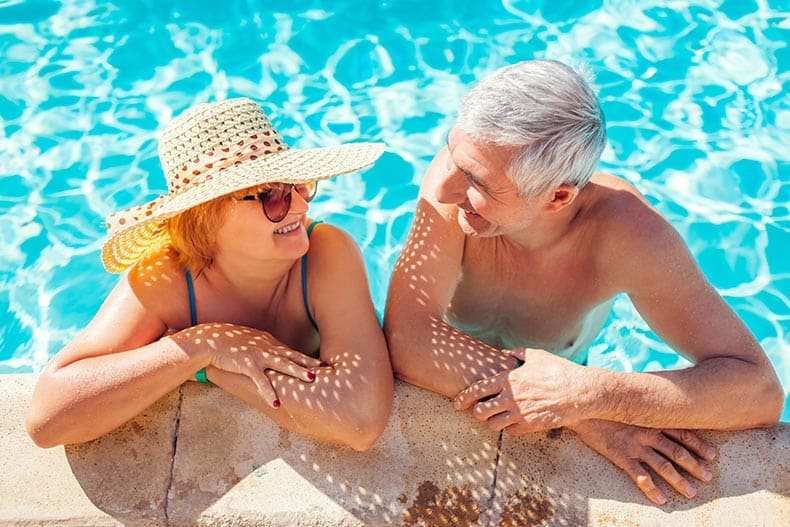 For one thing, just like vacation resorts, most 55+ communities have their own amenities. These often include swimming pools, golf courses, fitness centers, tennis courts, pickleball courts, arts and crafts studios, and other facilities. Larger communities naturally tend to have more amenities than smaller communities, but don't take it as a given.
The cost of these amenities is usually covered by your monthly or annual HOA dues, though some clubs may ask members for a small annual subscription to cover the cost of, say, craft supplies.
A bonus to having things like photography studios or woodworking studios at your disposal is that you don't have to find room for them in your own home. Of course, you may want to turn part of your garage into your own woodworking studio, but you don't need to if all the tools you could want are at your disposal a few hundred yards away, along with other woodwork enthusiasts. If you're a novice, you'll certainly improve with all the shared knowledge available.
Some 55+ communities offer lower-maintenance homes than others. It varies from community to community, but at the very least the HOA will deal with maintenance of common areas—anything beyond the property boundary of your home. Others go further and will maintain people's yards and even exterior building maintenance, leaving you only to deal with internal matters. If you're getting tired of yard work, seek out a community where this will be taken care of for you.
By and large, these communities are designed to be low-maintenance, especially the newer communities. If you can find a totally maintenance-free community, it will certainly give you a lot more freedom.
Whether you can live in a 55+ community also depends on what kind of social environment you prefer. Such communities appeal to people who are more active and more social, providing residents with numerous opportunities to interact with each other. It doesn't mean everyone is an extrovert, but if you live in such a community, then you'll definitely have more interactions with your neighbors.
Most people who choose to live in 55+ communities are either retired or nearing retirement. This doesn't apply to everyone, but the majority of residents will be looking to spend more time on their pastimes and interests, whether it's golf, tennis, photography, birdwatching, hiking, or any of the other opportunities offered in these communities.
One of the plus points of 55+ communities is that it's definitely easier to make new friends. Residents are out on the golf course or the tennis courts, or using the arts and crafts studios, or doing pool exercises, so whatever your own particular interest is, you won't be doing it alone.
If you're a very socially active person, you might want to look into one of the larger communities, like Sun City in Arizona. There are well over a hundred clubs, groups, classes, and activities for residents to join. As well as the sports clubs and the arts and crafts clubs, there are purely social events, a singles club, political groups, a garden club, and even a ukulele club.
55+ communities do generally offer more safety and security than a house on the average city street. A good number of 55+ communities are gated, which offers extra protection for residents, although there are advantages and disadvantages to living in a gated community. But gated or not, 55+ communities have more people out and about during the day, so unusual characters or behavior are quickly spotted.
How Can I Afford a Home in a 55+ Community?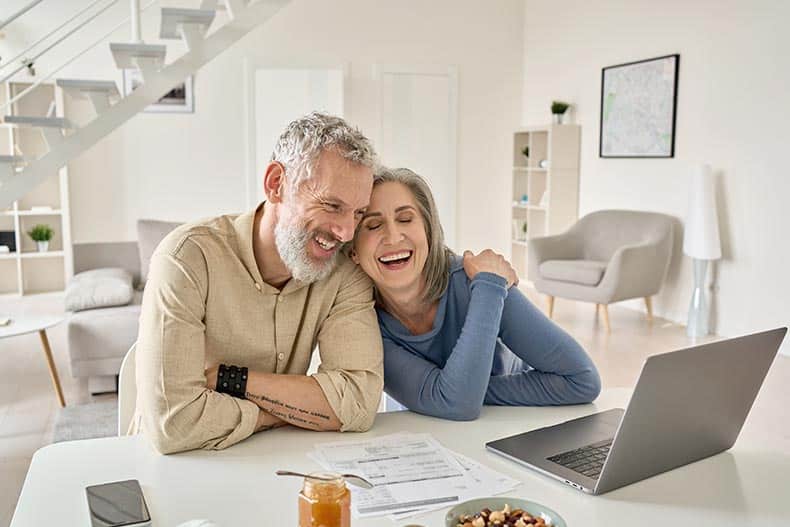 Homes in 55+ communities are generally no more or less expensive than normal homes, although homes in some communities with exceptional facilities, like one or more golf courses, can attract a premium. You'll certainly want to work out your budget beforehand, as homes in these communities can range from under $100,000 for a small condo right up to multi-million dollar models.
Many people initially buy into such communities as part-time residents. In the warmer parts of the country, like Florida, Arizona, and California, they're known as snowbirds, from their habit of flying (or driving) south to escape winter in their main homes like the Midwest or New England. This option does give you the chance to find out whether you can live in a 55+ community by actually living there part-time without making the final commitment. This does mean, though, that you'll have to finance buying a second home without selling your main residence.
If you decide living in a 55+ community full-time is right for you, you'll need to start looking into options for selling your main home. Fortunately, 55places can help here with plenty of advice.
Unless you have the cash to buy outright (and cash buyers always appeal to sellers) then you'll want to look at some financing options. This is worth doing no matter what, as the ideal home may come up before you've sold your own home, and you might want to jump in quick and arrange temporary finance to fund the purchase. There are various ways you can do this, and you can check out some of the options here.
Why Do 55+ Communities Have HOAs?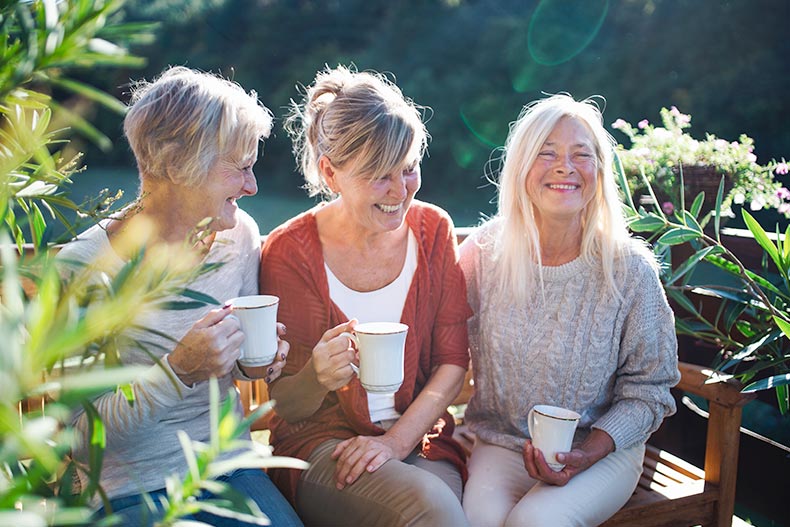 Whether you can live in a 55+ community depends on your view of HOAs, the associations of homeowners that help run them. These can sometimes be appointed by the community's developers, but more usually are elected annually from among the residents themselves.
Most residents are usually perfectly happy with their HOAs, provided they're doing a good job and keeping costs down, but it's fair to say that others will have a beef—large or small—about their HOA. One of the most important things you can do before even looking at homes in a particular community is get a copy of the regulations which will, quite literally, run your life, from what color you can paint your home to which trash service you use. All are different, so definitely check this out.
Most HOAs will be responsible for some kind of maintenance within the community, and this varies from place to place, as mentioned above. This can range from trimming the trees and dealing with weeds in common areas to full-blown maintenance of the exteriors of all homes—at a price, of course. You should always ask what a particular HOA is responsible for, and what you as the homeowner will be responsible for. You should also always ask what the monthly or annual HOA fees are, so they don't come as a shock to you once it's too late to back out.
Needless to say, some communities have more rules and regulations than others, and some will enforce them more strictly than others. If you're buying direct from a seller, ask them what the HOA is like, and get a copy of those regulations. Ask the neighbors too, if you can, as the seller may not want to jeopardize a sale by saying negative things about the HOA. If you're buying a new-build home, you may only have the opportunity to read the regulations you'll be expected to abide by.
One of the most common regulations is the color you can paint your home. Some communities have a more liberal attitude than others, who may insist you can only paint your home the original color and only with a specific brand of paint. You may also have to apply for permission first. There will probably also be rules about signs, or decorative artwork. You might think you can do what you like provided it's on your own property, but if something is visible from the street, the HOA may have a say in it too. If you're someone who likes to express yourself through the look of your house, an HOA property may not be for you.
Renting is another common rule to check before buying. If you have a spare bedroom that you think you might like to rent out Airbnb-style, check the rules. Some HOAs don't permit subletting, and others may set a minimum of 30 days. If you're someone who likes to see the world by doing home swaps, you may not be allowed to do it for one or two weeks, but may have to do it a month at a time.
If you own an RV, you'll want to check the rules and regulations too. Some communities don't allow them to be parked on driveways or on the street for more than a short period of time. If you love your RV, you'll want to find a community that does cater to RV drivers.
Pets can be another bone of contention, so to speak. Most communities are pretty pet-friendly, but others can have regulations that may not suit your lifestyle. Naturally, the rules were drawn up to make communities as appealing as possible to the majority of people. However, if you're someone who isn't in the majority, you can fall foul of the regulations (sometimes called CC&Rs—Covenants, Conditions, and Restrictions).
If you have three dogs that you're devoted to, you won't want to buy a home in a community whose rules say you can have only one or two pets. Some communities might say that you can have only a small dog, with the rules being vague. Some may say that you can have several pets, provided they're not a nuisance to neighbors. If you have a dog that barks constantly while you're out of the house, a neighbor might complain to the HOA, who could insist you do something about it, even if it means getting rid of your dog. In short, do as much research in advance as you can rather than make any assumptions about what life will be like. Be sure to know the questions to ask before you commit yourself.
If that sounds at all negative or worrying, rest assured that HOAs exist to make sure life is as pleasant as possible for the majority of residents. They'll be responsible for organizing social events, looking after swimming pools, fixing anything that goes wrong, and preventing your neighbor from throwing trash all over the place.
Where Can I Find a 55+ Community?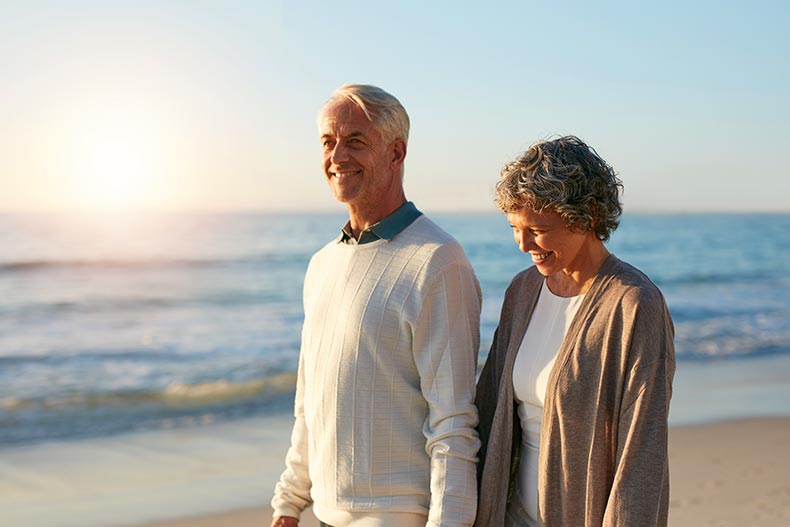 So... Can I Move Into a 55+ Community?
Having read so far, you probably know whether you can live in a 55+ community or not, but for most people it's a move they never regret.
The best place to start is 55places.com, where you can start searching state-by-state. Or, just pick up the phone and call (800) 928-2055 and you'll be put through to an expert.