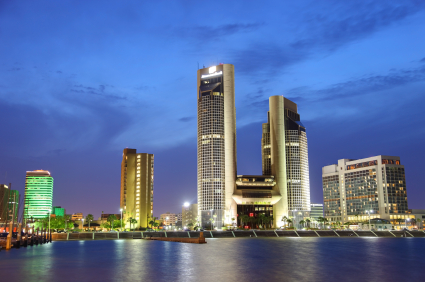 While Arizona and Florida were once the country's only retirement meccas, today's active adults can find age-restricted communities in diverse areas throughout the United States. This has led to shifting trends as new retirement hot spots emerge. With its sunny climate and close proximity to the beach, Coastal Texas may be one of the country's next big retirement destinations.
What Active Adults Love About Texas
Texas continues to gain popularity with retirees. Its sunny climate and scenic beauty, coupled with a strong economy and affordable housing, have drawn many active adults to the Lone Star State. Popular active adult community developers such as Del Webb and Robson Communities have also moved in to construct their own resort-style communities with Texan flair.
The Coastal Texas area stretches along the Gulf Coast, offering cooling breezes and sandy beaches. The housing in the area is often more affordable than in other coastal areas in Florida or California.
Cities in Coastal Texas
There are several well-known cities in this region, including Houston, Pasadena, and Corpus Christi. The Houston area is the most populous with a wide range of urban attractions. While the city is not directly located on the Gulf Coast, it is less than an hour from the beaches of Galveston.
As the largest city in Texas and the fourth largest city in the United States, Houston certainly has a wide range of urban attractions. There are diverse shopping centers, restaurants, museums, performing arts centers, and other entertainment venues. Houston is also home to several professional sports teams, including the Houston Rockets, the Houston Astros, the Houston Texans, and the Houston Dynamo.
Cities and towns throughout Coastal Texas each have their own particular charm as well. There are various fishing villages, historic sites, golf courses, shopping centers, and local eateries. Corpus Christi is known as the Sparkling City by the Sea, while Pasadena was the setting for the popular 1980 movie "Urban Cowboy." The area has an international culture with heavy Southern and Southwest influences, yet relocating retirees also bring their own flavor to local communities.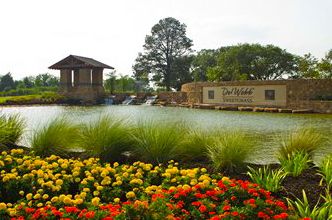 Active Adult Communities in Coastal Texas
In recent years, active adult communities have begun to open throughout the state. In Coastal Texas, there are several age-restricted communities in or around the Houston area.
Active adults looking for a new community with plenty of amenities may like Del Webb Sweetgrass, a mid-sized 55+ community which opened in Richmond in 2011. Homebuyers will also find great homes and amenities at Heritage Grand at Cinco Ranch in nearby Katy or Heritage Towne Lake in Cypress.
Just north of Houston, active adults are often drawn to a master-planned community called The Woodlands. This sprawling, wooded development is made up of several different neighborhoods including age-restricted communities like Windsor Lakes and Windsor Hills.
Though the Coastal Texas area extends an hour or so along the Gulf Coast, it doesn't take long for residents to travel to a sandy beach or to one of the region's many large bays. With sunny weather, sweeping plains, fun attractions, and affordable homes, this is a coastal area that also delivers plenty of Texan charm.