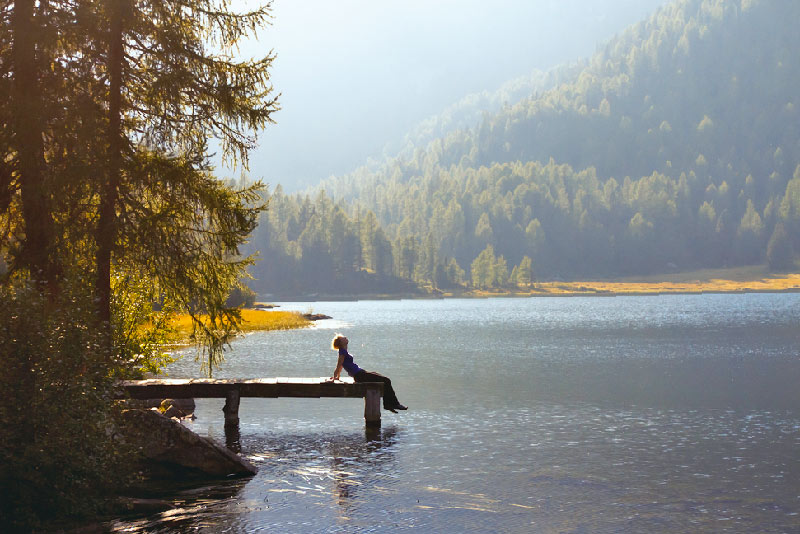 It's 4:30 in the afternoon and the house is quiet. The whirlwind of racing to after school activities is no longer a part of your daily life. You are free to plan dinnertime without first checking team practice schedules and your weekend is again your own.
This is life in a newly empty nest; simultaneously freeing and perplexing. The term Empty Nest Syndrome gained popularity in the 1970s and has since been considered a standard rite of passage for parents, particularly for mothers. Yet recent research has shown that for that majority of parents Empty Nest Syndrome may not be nearly as bad as we've been led to believe.
For some parents, the empty nest transition can be a difficult one. Mothers and fathers who are already prone to depression may be greatly affected by this transition period. However, research, such as that conducted at the University of Missouri, shows that many parents experience a positive transition into their new roles. Parents report relating more like peers or mentors to their young adult children. They now give their children advice rather than orders or demands. These four simple tips will help you ease the transition and lessen the effects of Empty Nest Syndrome:
1. Schedule communication -- You may want the reassurance of frequent communication, but to your child it will feel like you do not trust them on their own. Talk to your child about how often you will stay in touch before he or she leaves. Setting an expectation, such as a phone call every Sunday, will keep you from crowding your child and help you let go.
2. Do something for yourself -- Go on a trip, enroll in a class. or take up a new hobby. Chances are there is something (or many somethings) that you always said you would do "someday". Now that you have the time, make that dream happen. Schedule your plans in advance, before your child leaves. If you wait until the house is empty, you may continue to put it off.
3. Begin dating -- You now have the time to reconnect as adults, instead of as mom and dad. Go out to dinner, to movies, or for a walk in the park. Have romantic dinners at home, with the TV off and the candles lit. For single parents, an empty nest may make dating easier. Take a chance on someone new, but don't rush into a relationship. Enjoy going on dates and getting to know someone. You may begin to reconnect with your own non-parental self in the process.
4. Dream about the future -- Where do you see your life in five, ten or fifteen years? Do you plan to stay in your family home or move to a new one? While transition periods are bad times to make big decisions, they are good times to begin thinking about big decisions. Start looking into new active adult retirement communities. Is there a favorite vacation spot where you've dreamed of retiring someday?
Exploring your options will put the focus back on your life instead of fixating solely on the life your child is beginning. Remember, the empty nest transition is not an ending but a beginning. Your youngest child is now living on their own, but will still need your love and support. Raising a family is a great achievement. Be proud of what you have accomplished and look forward to relating to your child as an independent young adult.