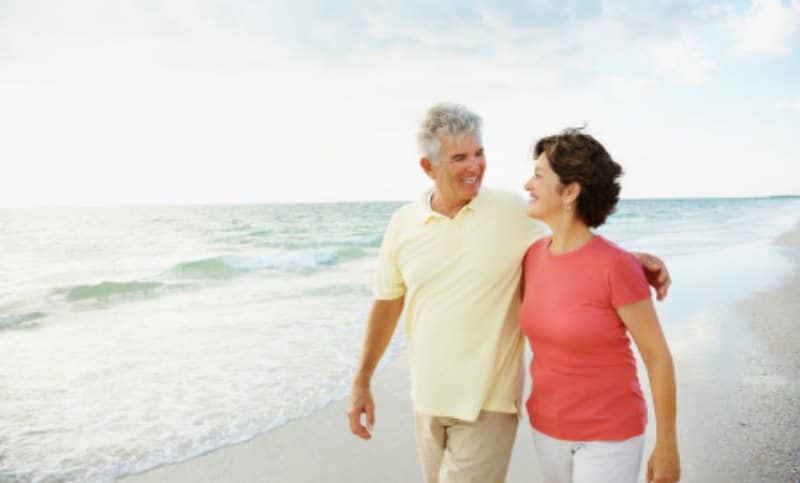 Retiring solo is becoming more common. There are more active adults looking for a relationship now than ever before. Baby Boomer divorce rates have consistently been among the highest, and now those same Boomers are hitting retirement age. Many are looking to get back into the dating game but aren't sure where to start. Here are our top pieces of advice for dating Boomers.
Expand Your Social Circle
It's no secret that it can be harder to make and keep in touch with friends as you age. Take the extra time retirement affords to reconnect with old friends and acquaintances. Facebook has made it easier than ever to find old friends from school or former workplaces and get back in touch. Expanding your social circle can help you meet new people and possibly get connected to people you might be interested in dating.
Try Something New
Active adult communities are full of different clubs and activities for every interest. One of the best ways to meet new people with similar interests is by joining or starting a club. Book lover? Find someone to discuss the classics with in your community book club. Outdoor adventurer? Many communities offer hiking or golfing groups where you can befriend like-minded athletic types. The key is putting yourself out there and opening yourself up to new people and experiences.
Don't Be Afraid of Online Dating
Baby Boomers grew up and began dating before the onset of the Internet, when couples met in person. Since then, though, the dating landscape has shifted drastically to websites and apps. While hesitation with these e-dating options is normal, don't ignore them entirely. Websites like Match.com and EHarmony allow users to fill out compatibility tests, so you know you and your matches will have something in common.
Try a Singles Club
Among the countless clubs and activities offered at active adult communities are singles clubs. Aimed specifically at unmarried residents, these groups plan a variety of activities all focused around the idea of getting to know one another and potentially finding a match among fellow members. From speed dating to movie nights to offsite outings, singles clubs are a great way to have a good time while meeting other people who are also looking for companionship.
It's "Never Too Late to Date"
Taking it a step further than just singles clubs or events, Laguna Woods Village in Southern California actually hosts its own community television show modeled after "The Dating Game" of the 1960s. Residents audition to be contestants, getting to know their dating options through a series of personality questions. The idea is definitely popular enough to catch on in other communities–– over 250 residents showed up to the show's initial auditions. Even contestants who didn't end up meeting someone new said the show is a fun and entertaining activity for singles and audience members alike.
Don't Hesitate
Dating after 55 can feel like a daunting task. According to experts, though, romantic relationships can be key to overall health as we age. Even if it's been a long time since you last tried the dating game, getting out there can increase confidence, happiness, and even life expectancy. Don't hesitate in taking the above steps and getting yourself back on the market for romance.
Dating later in life can come with a number of considerations, from children to ex-spouses to general lifestyle. But with those considerations in mind, dating as an active adult can be a fun and ultimately rewarding experience. And between community clubs and online options, dating at any age has never been easier.