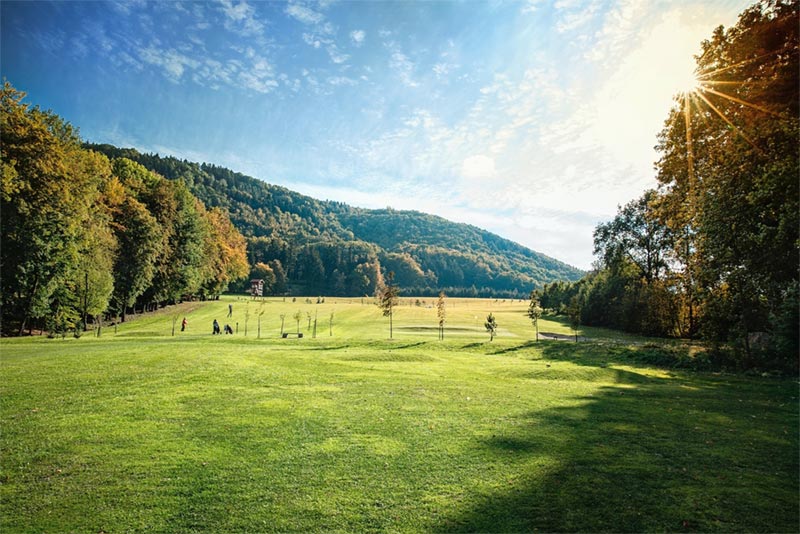 North Carolina has long been a favorite destination for retirees. Since the early part of the 20th century, famous names such as F. Scott Fitzgerald, Henry Ford, and Thomas Edison have made the state their home during summers and then into their retirement years.
More recently, the state has grown in popularity amongst the 55+ crowd as the traditional notion of a Florida retirement, common among older generations, has changed. Whereas many retirees in earlier decades sought a quiet retirement in warm areas along the ocean such as Florida, a growing number of today's retirees are seeking places that offer four-season climates, continuing education, and proximity to cultural and recreational attractions.
As a result, retirement communities in North Carolina have emerged as a logical choice for much of the 55+ crowd. North Carolina has also emerged as a popular second retirement destination for the so-called "half-backs" or "second chance" retirees who first retired in places like Arizona and Florida only to decide to leave those states for one reason or another and settle in North Carolina.
Why Retire to North Carolina?
Many of the 55+ crowd who have settled in North Carolina continue to work on a part or full-time basis. The state provides a great environment for those who want to continue to work. North Carolina is the most industrialized state in the south and is a major hub for the high-tech industry as well as government and research laboratories.
The North Carolina real estate market has done relatively well over the last several years. Unlike much of the country, North Carolina has weathered the real estate downturn relatively unscathed. While prices remained stagnant and even depreciated in other markets, much of the North Carolina real estate market continued to appreciate. With a large industry base, major universities and a growing number of retirees, the trend is unlikely to stop any time soon.
The state income tax is graduated from 6 to 8.25 percent, depending on your income bracket. In addition, there is a $7,200 deduction for married couples who are 65 and older. Social Security income is exempt. There is a state sales tax of 4.25 percent but local governments can sometimes add to that. There are no sales tax exemptions. Real estate taxes in North Carolina range from .8 to 1.6 percent of the home's value.
Jobs are plentiful for the 55+ crowd who are still seeking work. Places like Charlotte and Raleigh-Durham are fueled by research and high-tech firms. Consequently, a wide variety of other businesses have moved to the region to help feed this growth.
The result is an abundance of job opportunities for those who are not quite ready for retirement. Places on the western and coastal parts of the state may have more difficulty finding full-time employment; though, a variety of part-time work is available. Some of the best healthcare in the country is found in North Carolina. Duke Medical Center is consistently ranked among the top ten health care organizations in the country.
Where to Retire in North Carolina?
As developers take notice, expect to see a growing number active retirement communities in North Carolina. Places in the central North Carolina, stretching from Charlotte to Raleigh-Durham draw the largest number retirees (and non-retirees).
A number of active adult communities in Charlotte and the Raleigh/Durham/Chapel Hill area have sprung up in recent years. Active retirement communities have become popular with a large portion of the population that is still working, but wants to enjoy an active lifestyle in an age-restricted community close to work.
In addition, active retirement communities in Asheville and Hendersonville have become very popular in recent years. Ironically, some of the most expensive property is found in smaller communities here.
Some of the lowest real estate prices in active retirement communities in North Carolina can be found in the more populated areas such as Charlotte and Raleigh-Durham.
North Carolina Climate & Weather
North Carolina's climate varies based on location within the state. Most of the state experiences a humid, subtropical climate, except for in the far western part of the state in the Appalachian Mountains. Along the coast, the ocean moderates the temperature so that residents of this area feel milder winters and slightly cooler summers than areas further inland.
Summer highs along the coast are often in the upper 80s. The central region, including places like Charlotte and Raleigh-Durham, experiences slightly hotter summers and cooler winters. Even in winter, highs in the central part of the state typically climb into the 50s. The coolest temperatures are in the higher altitudes in the western part of the state where summer highs are in the mid-80s and winter highs are in the 40s.
This region of the state typically experiences around 17 inches of snow annually. The rest of the state experiences just two inches of snow each year, which tends to melt within a day of falling.
What to Do in North Carolina
Recreational enthusiasts can enjoy everything in North Carolina, from beaches to mountains. Golf is a favorite activity of many of the state's residents and tourists. Golf course communities in North Carolina are plentiful. The Blue Ridge and Great Smoky Mountains make for great hiking, biking, fishing, and camping.
The colleges and universities throughout the state provide countless sporting and cultural events. Places like Charlotte and Raleigh-Durham-Chapel Hill offer a wide variety of performing arts, museums, and art galleries. North Carolina ranks slightly worse than average in overall tax burden on its residents.