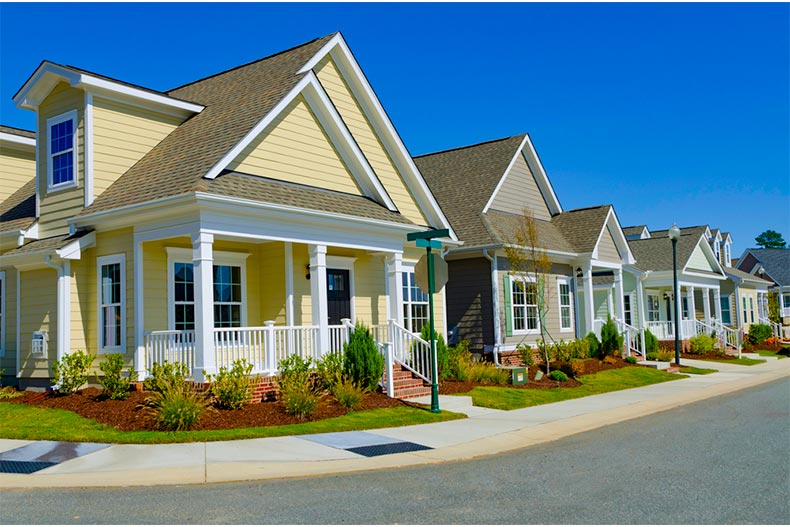 Single-family homes, attached homes, and condos all come with their own pros and cons
55places.com wants to open the floor and hear from our readers about the topics and issues that make up daily life in active adult communities.
This week, we want to talk about homes. While 55places.com is all about helping you find the active adult community that's right for you, one of the biggest parts of what makes those communities right for you is the residence where you'll live. It's where you'll spend most of your time. It's the place where you'll host friends and families. It's where you feel safest.
So, what kind of home do you want to call home?
Single-Family Homes
Within this popular option, buyers are often choosing between a single-level home that eliminates the need for stairs or the two-level home that adds more space and rooms. These types of homes also often provide private exterior space, though the HOA will take care of maintenance.
Attached Homes or Villas
Attached or semi-detached homes often offer most of the same amenities as a single-family home but at a slightly lower price because you're dealing with less space. There is less yard space and less privacy but that may or may not be seen as a downside. However, you still get all of the benefits of the community's low-maintenance lifestyle and HOA services.
Condos
For buyers who are less concerned with personal space or looking for an affordable deal, condo living might be the best fit. You get all the benefits of the active adult community and low-maintenance lifestyle along with the benefits of living in a secure building. Amenities are often created surrounding the condo building as well.
Each type comes with its own benefits and drawbacks.
So which kind of home are you looking for? Share your answer in the comments below.
Make sure you're getting more content like this by following 55 Places on Facebook, Twitter, and Instagram.