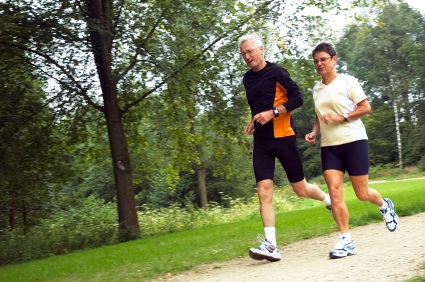 Now that Baby Boomers are reaching their retirement age they can enjoy some of the freedom that it comes with. After a lifetime of hard work, retirement is when your time becomes almost entirely your own. Some see retirement as a time purely for rest and relaxation, but many retirees are taking on a bucket list mentality, using their new freedom to accomplish what they've always wanted to. Here are a few of our favorite options for living your Golden Years to their fullest:
1. Travel
It seems that no one is immune to the travel bug, but retirees are in arguably the best position to follow their wanderlust. Since you no longer have to worry about saving vacation days, retirement is the perfect time to take that trip you've always dreamed about. Whether it's climbing Machu Picchu or road tripping across America, the world is your oyster after retirement. Even with a smaller budget, services like Groupon and Airbnb have made traveling more universally accessible than ever. If you're looking to take travel to the next level, retirement is also a prime time to make a cross country (or even international) move!
2. Spend quality time with family
When working full time, you may not have the chance to see family as often as you'd like. That's why retirement is a great time to get closer to your loved ones. If your family lives nearby, try taking a class with your kids or coaching your grandchildren in a sport or hobby. Even hosting regular dinners can bring family closer together. If your family is in a different state, you can use technology like video chatting and social media to stay connected, scheduling regular times to catch up.
3. Learn a new language
Retirement is a great time for continuing education, especially in specialized fields like foreign language. If travel is your passion, learning a foreign language could be a very practical education. For others, the appeal lies in expanding the mind and learning all about a new culture. Whatever your reason, there are a number of outlets to help teach you a new language. Many active adult communities offer continuing education courses, and you can even learn from the comfort of your own home with software like Rosetta Stone.
4. Take up a new hobby
Everyone has something they've always wanted to be able to do, whether it's as simple as sewing or as complex as flying an airplane. Use the extra time available to you in retirement to learn and perfect a new skill. Active adult communities can be a great resource for new hobbies and many offer art studios, continuing education centers, and clubs to facilitate a variety of new interests. A few popular active adult clubs include photography, golf, book club and music groups.
5. Run a marathon
Physical fitness doesn't have to take a backseat as you get older. Whether it's running a marathon or just exercising daily, retirement is a prime time to go after your fitness goals, allowing you to achieve something meaningful while also helping your long-term health. More free time to train means greater odds of success in whatever mode of exercise you choose, from triathlons to yoga. Active adult communities are an ideal place to take up your new fitness regimen–– everything from state-of-the-art fitness centers to resistance pools can be found among their amenities.
6. Give Back
Since you don't have to spend your time at work all day, you can instead utilize your energy to volunteer, giving back to your community. Volunteering doesn't have to feel like a chore either, with options ranging from walking dogs to teaching children to read, there is truly something for everyone's interests. Organizations like VolunteerMatch specialize in matching individuals with volunteer opportunities that are right for them based on their interests. Comment below and share what's on your bucket list.