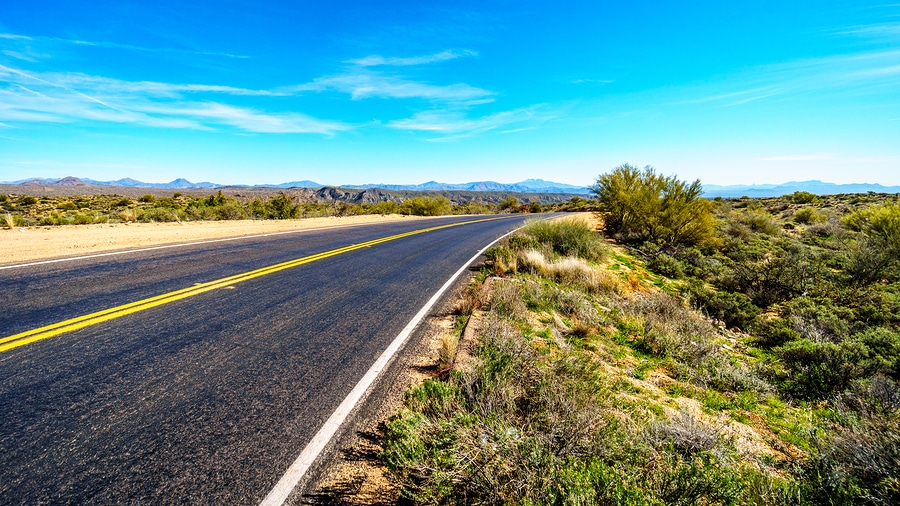 Phoenix, Arizona is one of the most popular retirement destinations in the U.S. and has a long list of active adult communities in the area. The area is also home to the first-ever 55+ community: Sun City Arizona. With so many retirees living in these age-restricted developments, it's easy to see why the area is booming with so many great things to do in the vicinity.
Retirees can easily take day trips from Phoenix to plenty of fun and interesting spots to discover new sites, cultural attractions, and natural beauty that's not too far from home. Phoenix is home to many historical sites, outdoor recreation, parks, and natural wonders that are sure to amaze and entertain Boomers who seek adventure closer to home. Read on below to find out which spots make great day trips from Phoenix, Arizona.
Retirees who love the outdoors will be amazed at the natural beauty found at the Grand Canyon National Park, which is just over a three-hour drive from Phoenix. Grand Canyon National Park is one of the seven natural wonders of the world and is a national landmark. Retirees can witness the beautiful canyon walls that were sculpted by the Colorado River over millions of years as well as gaze at the stars at night or watch a majestic sunset over the horizon. Not only does the park offer breathtaking views, it also has some of the best hiking trails and offers great fishing, cycling, camping, boating, kayaking, and horseback riding activities. The South Rim is open year-round and can get congested with visitors during peak hours while the North Rim is open from mid-May to October, depending on weather conditions.
The Sonoran Desert makes for a great day trip because it's just 50 minutes from Phoenix and boasts a variety of distinct landscapes and ecosystems throughout its vast 100,000 square-mile area. Active adults can spend the day exploring different areas of the Sonoran Desert and can see a great selection of tundra, desert, grassland, and coniferous and deciduous forest. The region has plenty of paved and dirt roads for hiking, biking, or driving. The desert also has some man-made attractions for the less adventurous type such as an aviary, gardens, and an aquarium at the Sonora Desert Museum.
If you drive about an hour-and-a-half north on Interstate 17 you'll be able to visit the Montezuma Castle National Monument. This ancient relic is one of the best-preserved cliff dwellings in the U.S. It features 20 high-rise apartment-style dwellings that were carved into the towering limestone cliff by the Sinagua Native American tribe that lived there over 600 years ago. You can walk along the trails that surround the monument for a better look at the cliff-side dwellings and view ancient and cultural artifacts from the Sinagua tribe at the on-site museum for a dose of history and an education in the Native American's legacy.
The city of Tucson is home to the nation's largest cacti called the saguaro. It is a popular symbol of the American west and is only found in a few parts of the U.S. Retirees can see the giant saguaro at the Saguaro National Park, which is about two hours away from Phoenix. The park not only has beautiful giant cacti but it is also a great outdoor natural space that is perfect for camping and hiking all year long. More than 165 miles of trails take visitors along the west and east districts of the park that are dotted with various plants and species, which can be enjoyed as short interpretive nature walks or day-long wilderness adventures.
About two hours and 45 minutes away you'll reach a massive hole in the ground called the Meteor Crater. This giant crater is about a mile across and over 500 feet deep and is the site where a large meteorite crashed into Earth about 50,000 years ago. Visitors from across the country flock to this unique attraction located just outside of Phoenix. They can take self-guided or guided tours of the crater rim. Visitors can also stay until dark to see the starry sky above. The Meteor Crater also has a gift and rock shop as well as an on-site discovery center that has 24 interactive exhibits that showcase information about the planet, stars, and meteors.
About two hours from Phoenix is Tonto National Forest, which is the fifth-largest forest in the U.S. and has about 3 million acres of rugged and natural landscape. It is home to Saguaro plants as well as pine-forested mountains beneath the Mogollon Rim. Tonto National Forest has a wide range of vegetation thanks to its alterations in altitude that range from 1,300 to 7,900 feet. Visitors have numerous options for outdoor recreation and activity including guided tours, horseback riding, kayaking, road biking, camping, paddleboarding, hiking, canyoneering, and ATV or motorized tours.