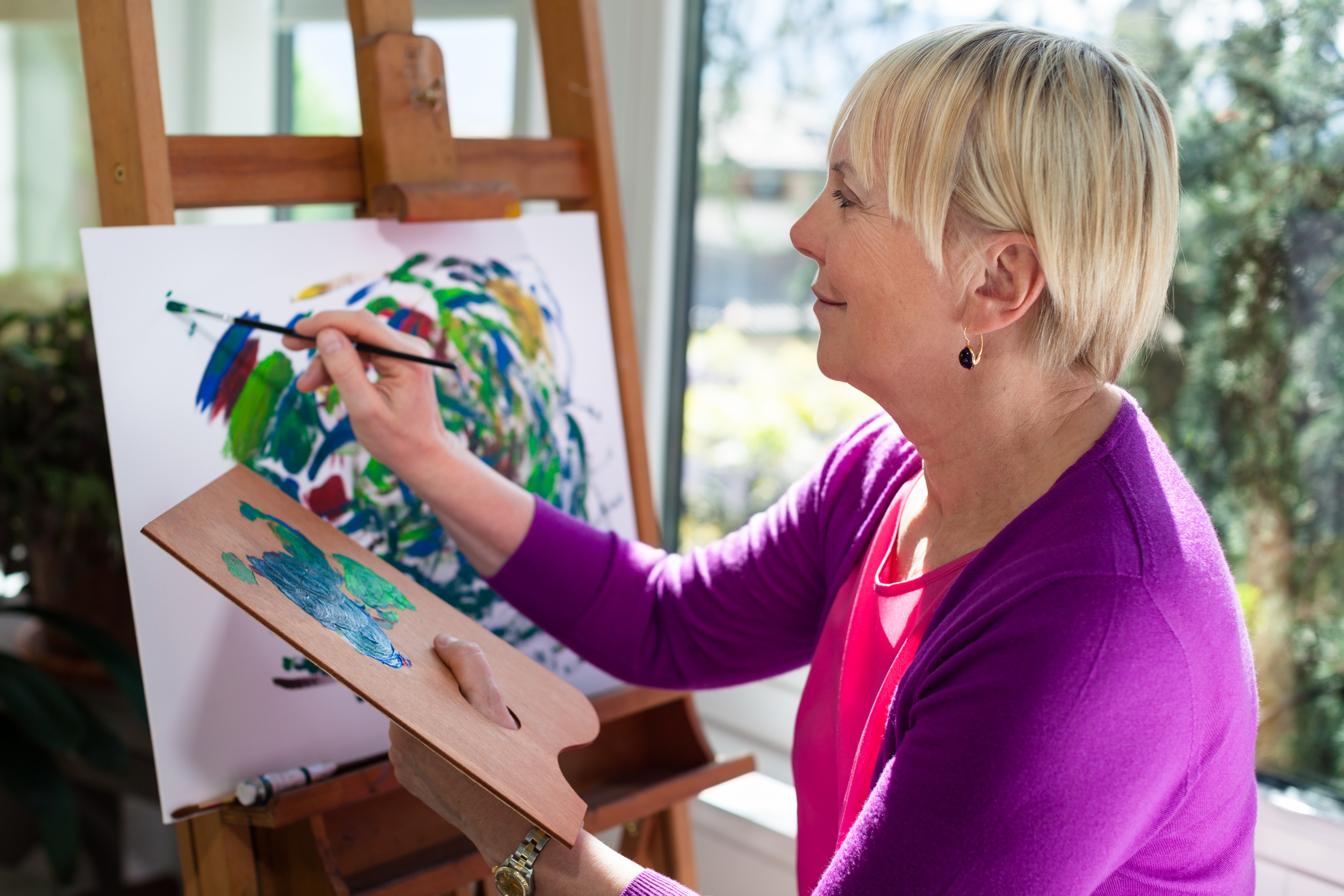 A retirement lifestyle should never be lived idly. Living in active adult communities are a great way to not only meet other people, but to explore new hobbies and rediscover long dormant interests.
While 55+ communities provide a long list of activities for neighbors to gather and meet each other, single retirees might feel left out when it comes to hobbies while at home or outside of organized neighborhood activities. We've compiled a list of some of the best hobbies for single retirees so you'll never run out of things to do.
Geocaching
Boyhood dreams of discovering hidden treasure is now a reality thanks to geocaching. It works like this: a user places a hidden object in a discrete location somewhere nearby. Then the person hiding the object inputs the coordinates, rates the difficulty and terrain rating, and then uploads all the information to geocaching.com. Using any GPS-enabled device (like your smartphone), the person playing then sets out to "discover" the hidden object. Many geocachers find it addictive, a great way to pass the time, and a unique way to explore new areas around them.
Gardening
Setting up a proper garden requires more than some dirt and some seeds – it takes focus, planning, and a willingness to get some mud under your nails. Gardening also connects you to the earth in a way few hobbies do, where your actions result in fresh produce. Gardening is also associated with stress relief, better mental health, and improved blood flow. There are several resources for the beginner green thumb.
Model Building
Model building is another great hobby for singles because it requires deep focus, is best done alone, and results in a physical product you can show off to family and friends. All it requires is a work surface, some basic tools, glue, and paint. Beginners can start with a basic classic VW Beetle kit before moving on to something more complex, like this battleship.
Learn an Instrument
Fewer skills are more impressive than being able to grab a guitar and bellow out a rendition of Brown Eyed Girl. Not only does playing an instrument have many benefits in its own right – like improved memory, discipline, and coordination – it also provides access to a built-in community of fellow musicians. Thanks to the internet, learning to play an instrument in retirement has never been easier. Here are just a few resources to get you started.
Painting
Art has existed as long as humans recorded their experiences on cave walls – and for good reason. Not only does art preserve culture, it allows for an emotional and mental outlet that few hobbies can come close to replicating. Painting also forces the artist to think and communicate in visual, rather than verbal terms, giving the painter a new outlet for thoughts and feelings. Besides, you'll have some amazing new wall art in no time. Although it's hard to top the man who popularized painting for a wide audience, there are additional, more intensive online resources.
Candle Making
If you can't resist the scent of a candle-lit home, then you should consider a hobby in candle making. Candle making requires just a few specialized items like wax, fragrance oil, containers, wicks, and a scale – everything else can be found in your kitchen. After finding the perfect scent, getting started is very simple and the whole process takes only a few hours. Candle making is also a popular side business for working professionals and retirees alike and can be a fun and exciting way to buffer your nest egg.
Brewing Beer
Beer brewing is another hobby that provides the deep satisfaction of being able to consume what you've created. There are kits available for the greenest of brewers to those with more experience. Beer brewing has a low barrier to entry but also allows for extremely complex concoctions, so is great for hobbyists who like to constantly tinker and improve their product. Beer brewing also allows for short periods of focus followed by periodic, regular check-ins with the beer, making it a great long-term project (it can take anywhere from a few weeks to several months before a beer is ready to drink). Also, what neighbor is going to turn down a chance to try your homemade product?
Hiking
Hiking is not only a way to experience the great outdoors, it's also one of the healthiest activities for active adults and retirees. All it takes is one hour of hiking to burn approximately 500 calories and, since trails are often softer than asphalt or concrete, is much easier on your joints. Those who hike regularly are also generally happier, more creative, and show a higher ability for problem solving than their lower-altitude counterparts. Hiking is also a great way to disconnect from technology and reconnect with nature. It's also an activity that can be enjoyed singularly or with a group, whether it's just a morning jaunt or a multi-day journey.