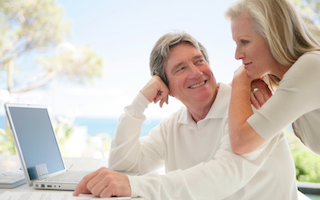 Heading into retirement, you may start hearing many new words and phrases. A lot of terms refer to investments and retirement planning, but you may also scratch your head when hearing about popular retirement pastimes like pickleball or Mah Jongg. Even choosing a new home can be confusing when communities are described with different terms.
Here's an overview of some retirement terminology that may be new to you.
Financial Terms
Annuity - An investment where an insurance company makes regular payments to a policy holder, providing lifetime income. Earnings are tax-deferred, but fees and taxes on payments can be steep.
Certificate of Deposit (CD) - An investment through a bank, where the depositor earns an agreed rate of interest over a fixed period of time. Interest rates depend on the amount and length of the CD.
Defined benefit pension plan - An employee-provided pension that pays based on a set formula, typically calculating salary and length of employment. Often called a traditional pension.
Defined contribution plan - An employee-sponsored retirement savings plan where employees contribute a portion of their salary. Employers may also match contributions. These programs, such as 401(k) plans and Simple IRAs, include tax benefits.
Individual Retirement Account (IRA) - A personal (not employer-sponsored) retirement savings plan with tax benefits. These include traditional and Roth IRAs.
Mutual fund - An investment portfolio that mixes stocks, bonds and other securities chosen by a group of investors. IRA, 401(k) and other retirement plans are typically funded by mutual funds.
Reverse mortgage - A reverse mortgage is a special type of mortgage that lets you withdraw equity from your home. There are several varieties, each with their pros and cons.
Tax deferred - In any tax-deferred investment, the earnings are not taxed until the investor withdraws the money. In retirement plans, this usually means that your earnings are taxed at a lower rate than if you were still working.
Types of Communities
Active adult community - An active adult community may be age-restricted or age-targeted, but it is designed to appeal to older residents, typically aged 55 or better. Also known as lifestyle communities, these developments typically include social and recreational amenities, such as clubhouses, golf courses, swimming pools and sports courts.
Age-restricted community - A community that restricts permanent residence to those over a certain age. Typically, the age restriction is 55, but it could be as low as 40.
Age-targeted community - A community that allows residents of any age, but has amenities and homes that are designed to appeal to older residents and retirees.
Assisted living - While active adult communities are built for independent residents, assisted living communities provide some level of routine care. The care varies between facilities, but may include meal preparation or healthcare services. Assisted living typically provides partial care and is not the same as a nursing home.
Lifestyle Terms
Bocce ball - Many active adult communities include bocce ball courts. This simple, yet challenging game, is similar to lawn bowling, but with different balls and rules of play. Bocce ball began in Italy but has become increasingly popular throughout the United States.
Lifelong learning programs - Many colleges, education centers and active adult communities offer lifelong learning programs. These are designed to offer a wide range of classes, lectures and workshops to older adults. They may be free or have minimal fees, but they typically do not earn credit toward a formal degree.
Mah Jongg - Popular in active adult communities, Mah Jongg is a Chinese tile game of skill, strategy and chance. Because it uses tiles, Mah Jongg is sometimes grouped with dominoes, but the play is closer to a rummy card game.
Pickleball - This backyard sport has become a popular offering at active adult communities. The game is similar to tennis, yet combined with elements of badminton and table tennis. It is easier on the joints and fun for players of all ages.
Tai Chi - Part meditation, part exercise, tai chi is actually a martial art. Tai chi is popular with retirees because it is easy on the joints, while helping to improve balance and muscle tone.
Zumba - This Latin dance-based fitness craze combines fun moves with upbeat music to burn calories and work the whole body. Many active adult communities offer Zumba classes, or Zumba Gold programs which are designed for older adults. Are there any other retirement related terms you've wondered about? Ask us in the comment section below!