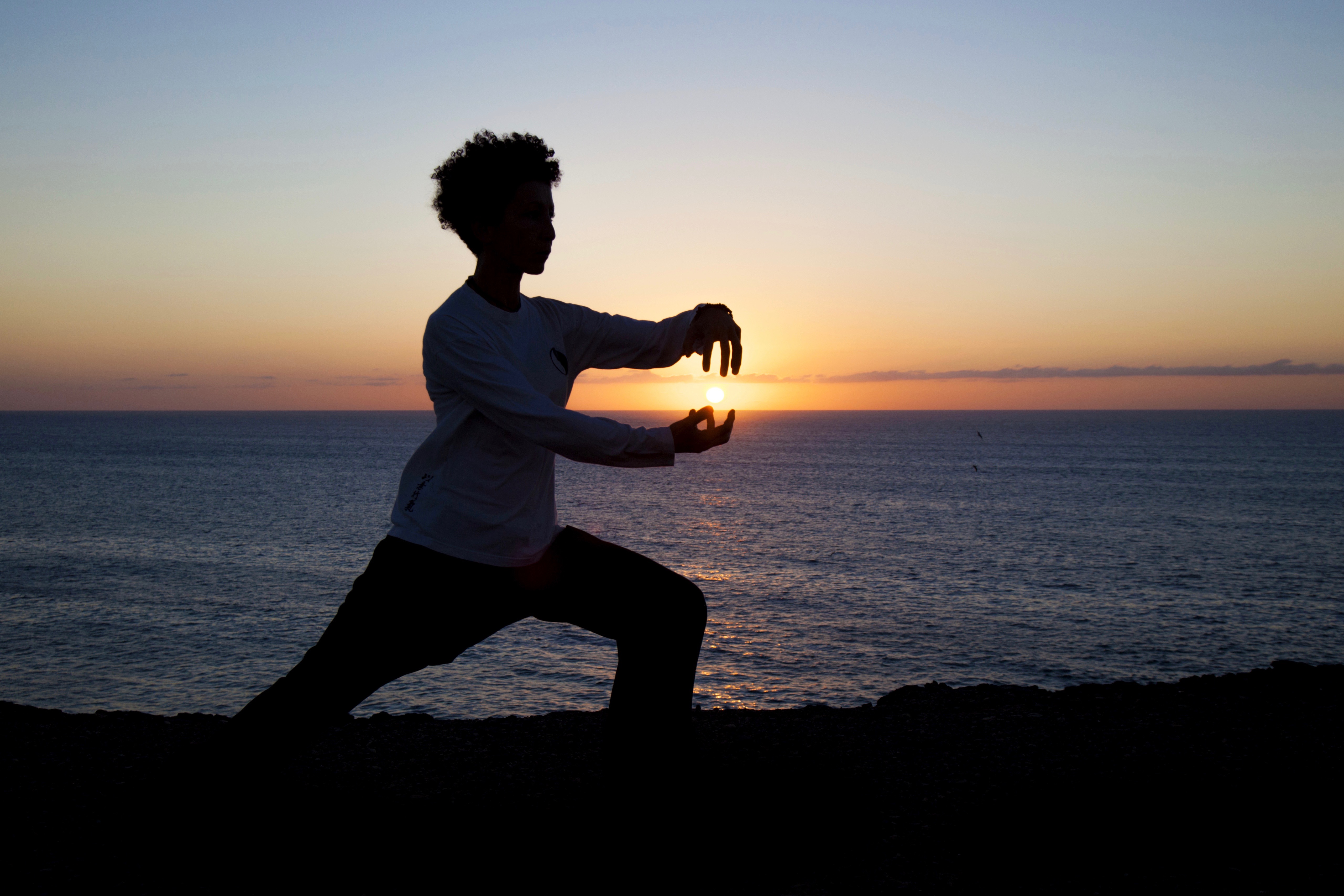 Being young at heart enables you to see the humor in life and gives you the ability to push fear aside and try new pursuits. This is as true at 65 as it is at 18 and staying young at heart has a positive effect on your overall health. Having a hobby that focuses your attention on an activity that you enjoy is another way to stay young at heart, while giving you a common interest with others who participate in the same activities. The following are hobbies that will keep you healthy and provide hours of personal and physical satisfaction.
Tai Chi
An activity that can be enjoyed inside or in the great outdoors, tai chi is a Chinese martial art that is practiced around the world. Harvard Health calls tai chi "a gentle form of exercise that can help maintain strength, flexibility, and balance, as well as reduce stress." Often used as a method of stretching after a strenuous workout, tai chi is perfect for every generation. Like yoga, it is a gentler form of exercise that relaxes the mind, body, and spirit to help keep you young at heart.
Dancing
Whether modern, the waltz, samba, or a spirited tango, dancing can keep you young at heart. There are dancing groups in most cities that involve all age groups in this mood-soothing activity. Many active adult communities, planned developments, and condominium communities have amenity centers where residents can plan dance events that keep everyone in the neighborhood youthful in spirit.
Gardening
If you have space in your yard or your neighborhood has a communal area, you can plant a garden. Even if your space is limited, vegetables, flowers, and other plants can be potted for a space-saving hobby that provides decoration to your living space. Gardening can be as inexpensive or expensive as you like.
Volunteering
Without volunteers, many things in society would not get accomplished and if you have a particular passion, and the time, volunteering can help keep you active and involved in the community. There are many opportunities to volunteer in every area. For younger people and those who have retired but want to remain busy and useful, finding an organization that needs a volunteer can be very fulfilling.
Golfing
Offering many health benefits, golfing is an activity every generation can enjoy. Combining the benefits of socialization and relaxation, golfing is also proven to improve mood and helps seniors with hand-eye coordination. Golfing is the perfect activity to keep retirees happy, stimulated, and engaged, keeping them young at heart for years to come.