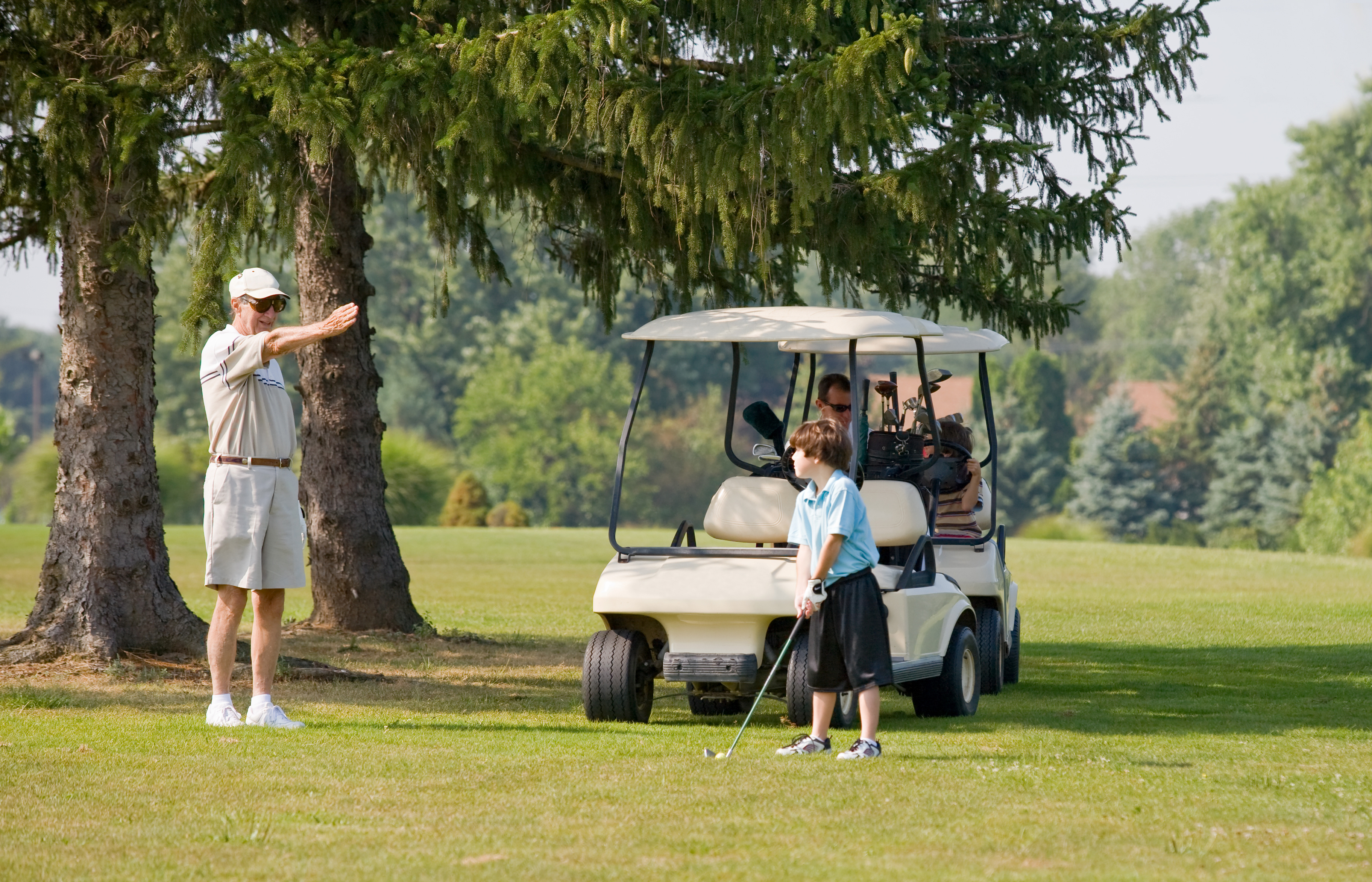 Golf can be a great sport regardless of age. Perhaps you've just moved into an active adult community with a golf course and want to take advantage of all the amenities or it's been years since you've hit the fairways. Even if you've never swung a club before, retirees will find that golf is a sport that's easy to pick up but a challenge to master.
The Basics
When you decide you want to get into golf, one of the first things you want to do is purchase a good golf glove. This is going to help you get a better grip of the club. If you are right handed, your glove will go on the left hand and vice versa if you are left handed. It can be advantageous to go into a pro shop where you can try a few on.
You will also need clubs, but these can be rented at many courses. The advantage to renting before you buy your own is that you can try the various brands and see what you like. There are many manufacturers and styles, and this can be quite the investment, so you want to be confident that you are buying clubs that work for you.
It may be tempting to buy all of the gadgets that are out there, but keep it simple until you can get through a few rounds of golf.
How to Learn
Watching the Golf Channel is probably not going to be enough to teach you the game. While you will have a better idea of how the game is played, you need to practice swinging a club.
Find a local driving range so that you can practice hitting some balls. Most ranges will sell a bucket of balls for a relatively low price. You go out on the range, practice swinging, hit all of the balls in the bucket, and focus on your swing.
The driving range should be the first place you start. Once you can drive at least 100 yards (and straight) you are ready for a golf course. You can start with 9 holes and then work your way up to 18 holes.
If you don't have a natural talent for golf, you can get instructions. These may be offered at the driving range or from the golf pro at the course you go to. It may also be possible to find private instruction or golf camps. Choose the method of instruction that works for you and your budget.
Getting Better
Once you get better at golf, you may decide to get a golf membership at a local golf course. This can come with perks like getting better tee times and being able to ask questions of the golf pro from time to time.
As you improve, you can also start to get into tournaments, such as a scramble and four play. The more you play, the more you will learn. Then you can get some of the various gadgets that will help you play and make you look more like a pro.
In the end, it's about having fun and getting some exercise at the same time.