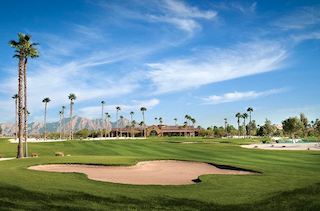 Active adults who dream of a golf-filled retirement have a lot to consider when choosing a golf community. The membership options and rules vary widely from one community to the next. Some make golf membership required for all residents and others let it be an option. There is also the question of opting into a member-owned golf course or joining a community which is owned by the developer or other private owner.
Golf course memberships can be a complicated topic. Courses in age-restricted communities can be private (exclusive to members or residents), semi-private or even open to the public. Although, clubs which admit non-residents usually do have discounted rates or added perks for community residents. Yet, all of these distinctions refer to who is allowed access to the golf course, not who owns it. In some active adult communities, the golf course is owned by the developer or a private owner. Residents then purchase non-equity memberships which give them access to play, as well as use the practice facilities and other included amenities.
A non-equity membership means that the resident would have the access rights outlined for members, but they would not own a stake in the golf course. In a community with a member-owned golf course, residents are either required to, or have the option to purchase an equity membership. This means that, in addition to having access to the course and included facilities, members become shareholders in the golf course.
They typically have voting rights on key issues, can participate on board committees and may be eligible to run for Board of Director positions. In some member-owned golf course communities, residents have an option of purchasing either an equity or non-equity membership. Starting with a non-equity membership can be a good way to evaluate the course before making a larger commitment. If a non-equity membership is not available, you may still be able to arrange to try out the course before buying an equity membership. However, it depends on how the rules are set up within the community.
There are benefits and drawbacks to having either an equity or non-equity membership in a golf course community. A member-owned course gives residents more control over making decisions for how the course is operated. However, it also means that members are responsible for both the successes or failures of the course. Which you choose is often a matter of personal preference.
Because there are so many differences in how a golf community can be owned and operated, it is important that you thoroughly understand the set-up of a community before buying a home. In general, you will need to ask whether the golf is member-owned or owned by the developer, find out what the options will be for equity or non-equity membership, and understand what memberships might be required of all community residents.
Buying a membership at a golf community can be a very expensive investment. Ask questions and make sure you understand the rules of the membership and community before opting to buy.